About us
Welcome to One Foot Abroad – Europe's active holiday specialists!
We have been planning walking and cycling holidays for our loyal customers for over a decade, across 12 countries.
Our passionate experts can plan your customised active travel adventure from start to finish. All you have to do is arrive and enjoy the experience!
Expertise & Passion
One Foot Abroad literally take you on the most beautiful walks in Europe! We select only the best walking itineraries in each region and country of Europe: France, Italy, Ireland, Spain, Switzerland and so on…
We personally visit each accommodation and follow through directly each booking we receive. We like to mix walking holidays with what Europe has best to offer: gastronomy, culture, scenery.
One Foot Abroad is a fruit of passion. After years of walking experience in Europe, we have developed contacts with many local providers. Our in depth knowledge of the ground is what makes the difference: it is about a making a selection for you!
One Foot Abroad offers authentic holidays, giving you a genuine opportunity to feel closer to nature. Explore the essence of a region, the flavours and aromas of traditional food, discover more about yourself, spend time with your family, bond with your friends, broaden your cultural awareness and get out in the fresh air.
Ethics & Spirit
Our ethic applies to all our One Foot Abroad itineraries. We hope you share these simple but strong values with us. Our Spirit and our Commitments both illustrate what our ethic is all about.
– Discovery: Take the time to discover a region, be curious and open-minded towards other cultures.
– Nature: Wander through unspoilt landscapes and wild terrains.
– Respect: Respect the local population and the environment.
– Pleasure: Leave your daily routine behind and find yourself.
– Authenticity: Eat the best regional food, rest in traditional accommodation, feel the wind, taste the air, smell the aroma of adventure
These words are not just abstract concepts, this is what you'll find when taking a trip with One Foot Abroad; a journey that is as important as the destination. All our itineraries have been designed to the highest standards, you will experience the pleasure of exploring the most authentic landscapes, with respect for the environment.
Commitments
Our commitments are simple and apply to all staff, suppliers and service providers. They are simple and we are proud to stand by them:
Commitment to Quality
We are on a permanent quest, with the help of our capable ground staff, for the best itinerary, the most beautiful viewpoint and the richest experience of nature. Our itineraries are organised by professionals and experienced certified guides. With our walking holidays, the level of difficulty and approximate timings are assessed on a real time basis, based on an average walker. Whatever holiday you choose, your comfort is of the utmost importance to us; we carefully select the best accommodation, the most delicious meals and a plan to help you get the most from your holiday.
The roadbook provided contains the most detailed maps (usually IGN at 1/25,000 scale), a description of the itinerary with directions. There is also background information on history, geology, flora, regional cuisine and details of places of interest.
Commitment to Fair Prices
When it comes to your holiday, our prices are adjusted to our quality criteria. We appreciate your business and we offer loyalty discounts for returning customers, as well as for those of you who plan your holidays early. Last but not least, our prices also represent equitable pay for our staff and the local people who work for us on the ground.
When and where possible, we offer the possibility to use triple rooms (cheaper than a twin + a single). We also have option of different comfort: from dorms to 2* and 3* hotels to luxury accommodation to suit your wishes and wallet.
Commitment to Customer Service
We are ready to hear from you by phone or email and we will do our best to reply to your query within 48 hours. Using our website, you can find your itinerary and book it when you like. Upon departing for a walking holiday, you'll be given an emergency phone number that is accessible 24/7 to guarantee your safety and peace of mind and. We will be in touch before your departure date to wish you a "bon voyage" and check with you everything is OK.
Feel free to contact us if you are looking for more information or for options on customising your trip, extending your stay or to let us know about your dietary requirements. Our team can also advise you on administrative formalities and travel arrangements. Please ask us to customise your holiday; we're committed to this because you are unique.
Umberto Di Venosa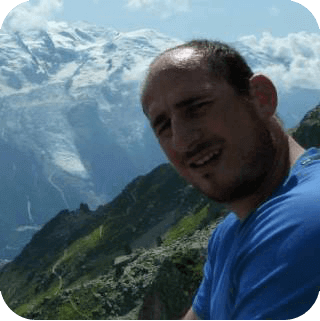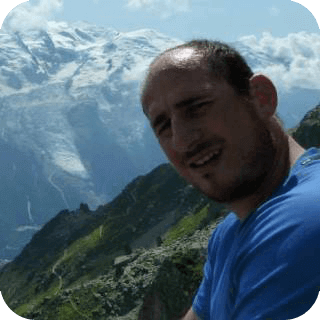 Umberto is not only about the adventure and the passion. He's also about crafting the trips. For this reason, he likes when a trip is well designed, ideally located and when it specifically caters to customers.
"I love what One Foot Abroad does, in terms of itineraries and quality . The package is well thought through. Selling a trip sounds like a job. Selling a One Foot Abroad adventure feels like an adventure."
Before founding One Foot Abroad, Umberto worked for two years as an event manager organising major sporting events around the world. He has also worked in the travel business, in a major airline. He's a keen sports man and an enthusiastic rugby player himself. His walking experience is expansive and growing year on year.  He's walked in Ireland extensively, in Asia (Thailand, Japan) and Spain and beyond. Umberto is the grounding force in One Foot Abroad, paying attention to all the details, and making sure that each trip is a success from beginning to end.