A Gift Of A Lifetime
What do you get for the traveller in your life? More travel, of course!
Start them on their next adventure and support their bucket-list dreams with a travel voucher! Give your friend or family member the gift of an unforgettable walking holiday in one of our 12 amazing active holiday destination countries.
Get them fully immersed in the culture, food, history, and nature of their chosen destination with an active holiday gift. Walking or cycling will take their experience to the next level and is an absolute joy for anyone who loves being outside!
With One Foot Abroad, we make things easier by taking care of all the bookings. We will plan your loved one a totally customised active holiday experience. All they need to do is confirm the dates and the route they would like to do and we will help them every step of the way!
Help your loved ones to get closer to their destination with a travel voucher gift for their birthday, Christmas, or special occasion.
For added flexibility, One Foot Abroad travel vouchers can be redeemed on any holiday onOne Foot Abroad or our sister company Follow the Camino – so there are loads of active holidays to choose from!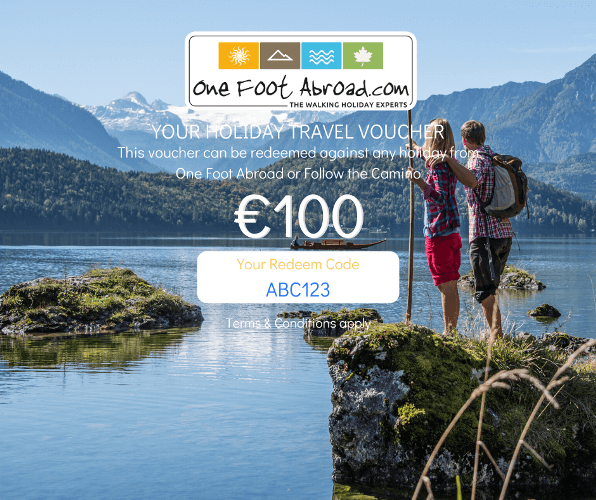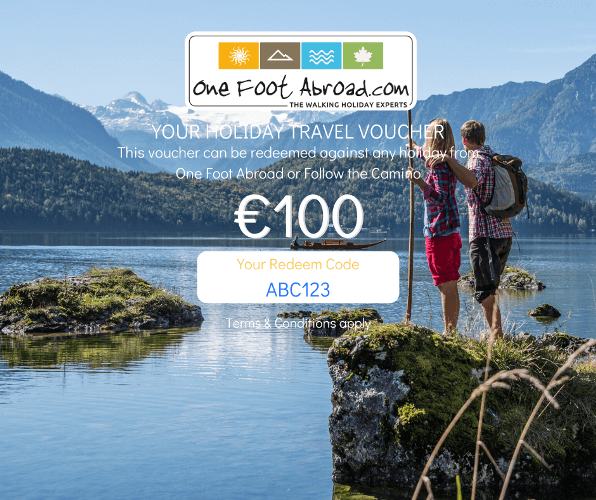 Please select a voucher amount below.
Pay securely with
If you'd like a voucher with a custom amount, please email info@followthecamino.com.
Terms & Conditions
No refund on vouchers
Voucher can only be redeemed once and against one booking.
Regular Terms & Conditions apply on the booking
If you have any questions about our travel vouchers please get in touch! We are happy to talk about all of our excellent active holiday options and how the vouchers work.
Happy gift shopping!