Julian Alps are situated at the north east of Slovenia, very close to Austria and Italy. Is not only a place with beautiful lakes and incredible scenarios, is also the mountains that inspired the Nobel Prize writer Ernest Hemingway to write the remarkable "Farewell to Arms".  In Julian Alps there are still remains of the World War and the trails are great for those who love trekking.
My holidays in the Julian Alps were a complete success thanks to the charm of the accommodations, the warmth of the locals and the great sceneries. 
How to get in Julian Alps
There are many different ways to get there, hikers can choose between the airports of Ljubljana, Salzburg and Venice. Once there you can take trains and buses to your starting point, but for more convenience there is a shuttle company specialized in hikers and skiers which can pick you up at your preferred time for a very good price.
My package included: 2 hiking routes, 2 cycling routes, a rafting activity and free time kayaking along one of the most beautiful lakes of the Alps. 
Day 01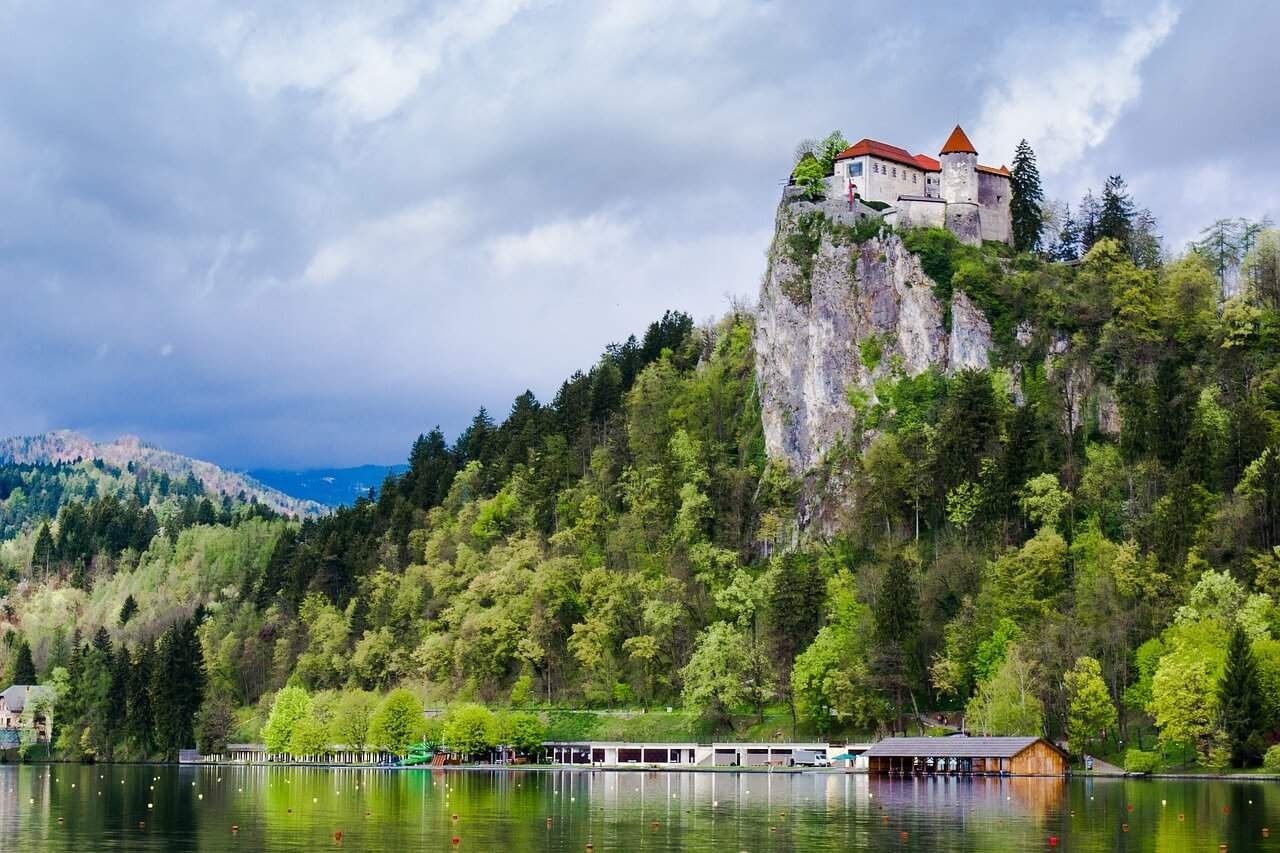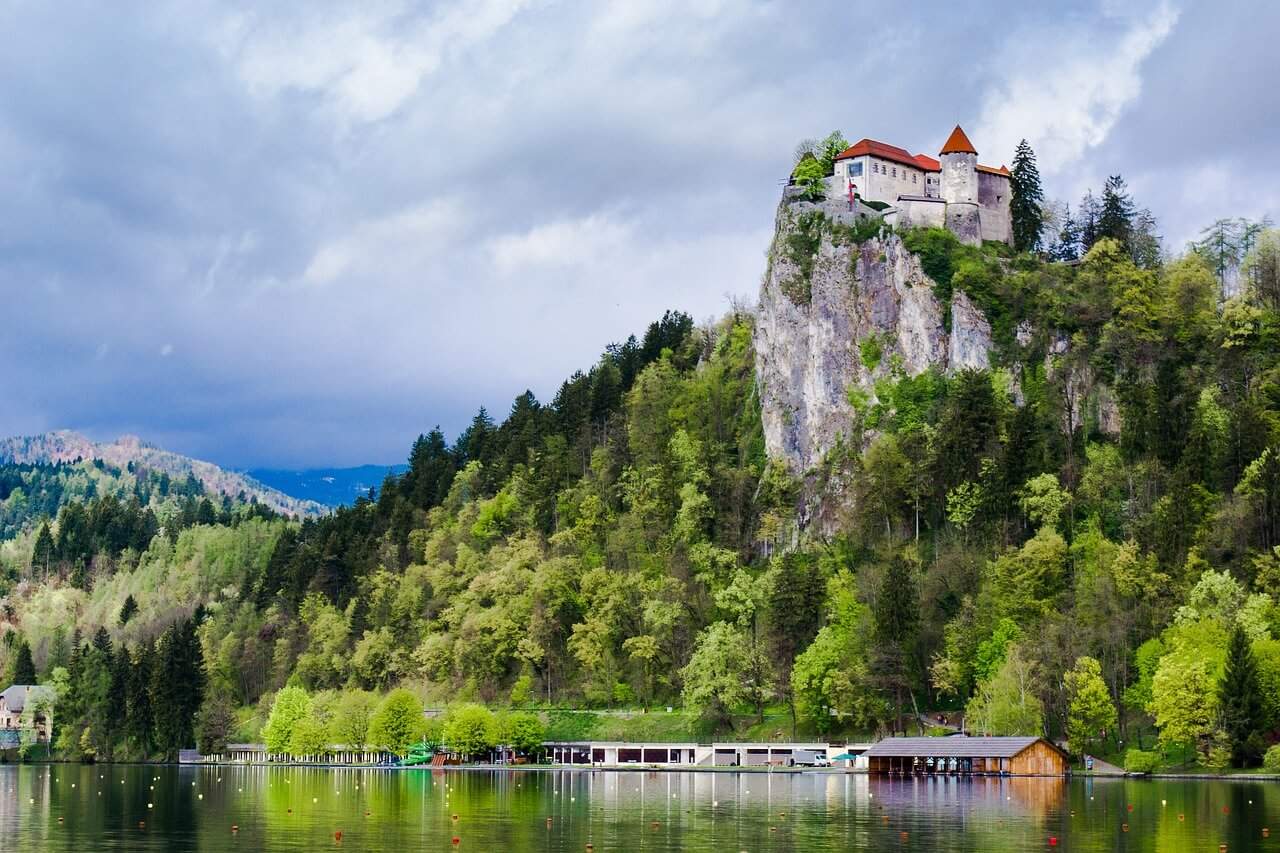 We arrived in Bled, a town with a beautiful glacial lake Bled, a beautiful place with a small island with a church. A great place built in 15th century and a pre historic settlement.
Bled is also has and the oldest castle of Slovenia dated around 1011. Located on the top of the cliff.
In the first day we went to sleep early as we didn't know how hard it would be to hike around those huge mountains. I soon realized that the itinerary is prepared for anybody who has an average fitness condition. 
Day 02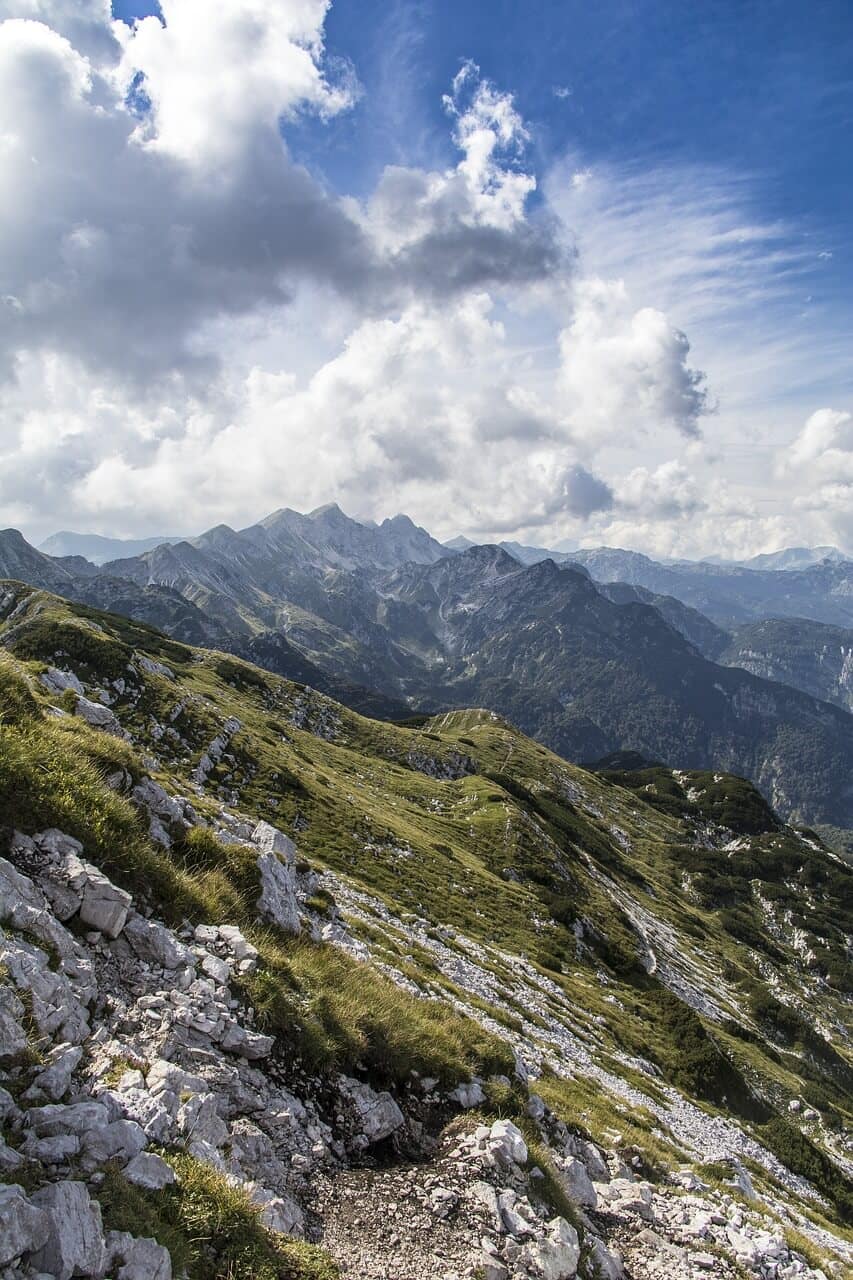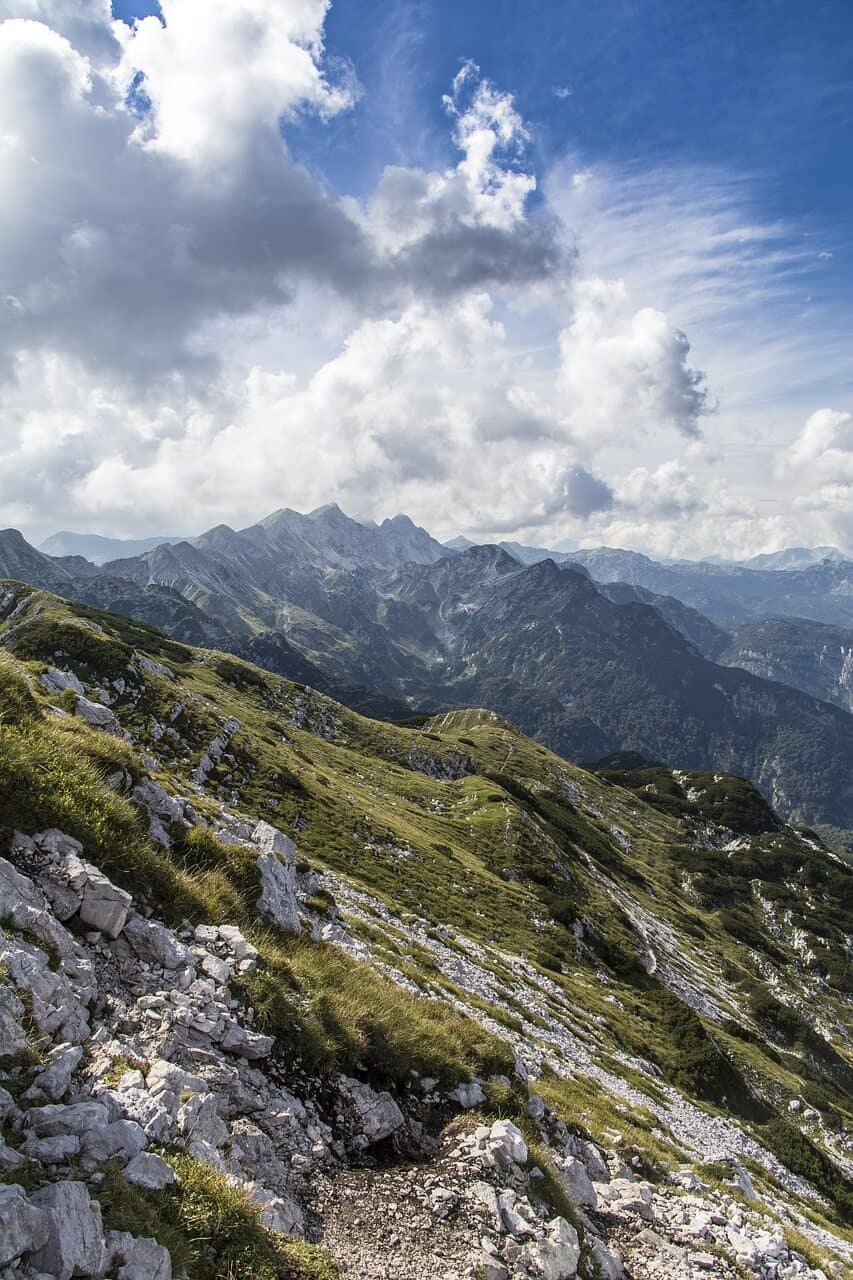 Mount Pec was our first challenge. We crossed forests and fields with plenty of cows until we reached the amazing top from where you can enjoy views over Italy, Austria and Slovenia. The good thing about travelling in summer is that days are longer, so there was no hurry to get back and we were able to enjoy a good meal and rest at the top. 
Day 03
Another day of hiking for us. The second hike was less challenging, but it felt more difficult because it was in the middle of the Triglav National Park. The name is duo a mountain called Triglav situated in middle of the park, and also is the highest summit in Slovenia. Believe or not, this is the only national park in Slovenia!
We knew that there was no civilization at all in the surroundings. Seeing other hikers and cyclists from time to time gave us a sensation of safety but then they would take different paths and once again the feeling of adventure came back. It is not difficult to lose track but it's very easy to get back to it. 
Day 04
The fourth day was the day for cycling. The weather was so good and the water in the rivers was so clear that we couldn't help jumping in at some really charming spots, but the water in the rivers is much colder than the water in two lakes that you will visit, so be careful!
The cycling excursion was also very reasonable but if you are in good shape and wish to continue. It's very simple to ask at your accommodation for different suggestions and they provide you with great indications of other places that are worth seeing. 
Day 05
Swimming in the lakes was also a highlight of the trip. I was not expecting the water of a lake that freezes in winter to have such a nice temperature!
In Lake Bled the local youngsters improvise swings from the trees to jump into the deep lake and they let you use them with pleasure. On the other hand,Lake Bohinj is much more peaceful, ideal for relaxed walks in a more natural and romantic atmosphere. 
Day 06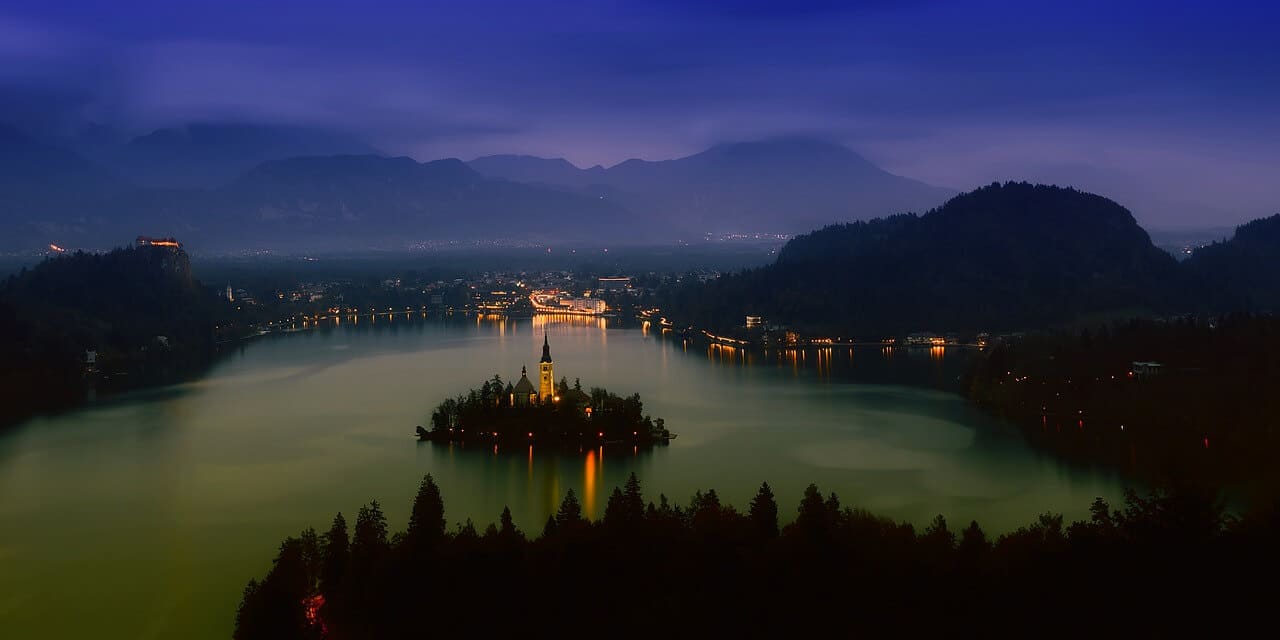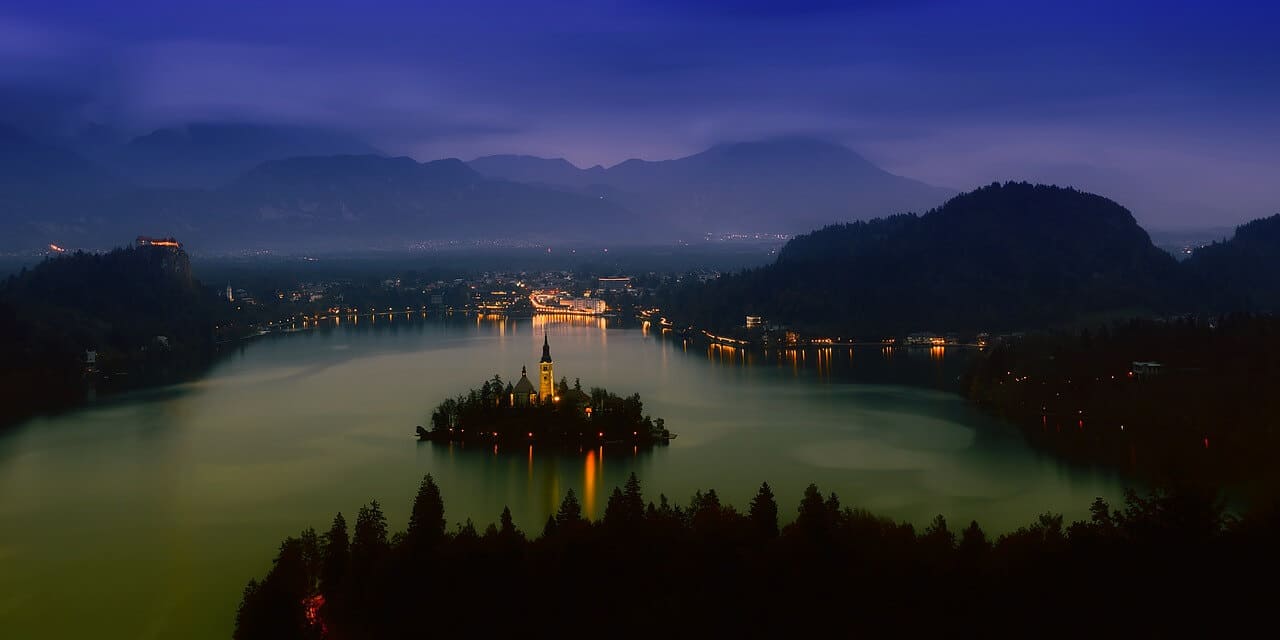 Another day to enjoy the waters in Julian Alps, this time with kayaking. The rafting excursion was great fun. The monitors made sure we were entertained along the whole trip and the interaction with other visitors from all over the world is great.
The kayaking experience was completely different. They had given us the chance of choosing between a double kayak and two single ones. We chose the latter option. We are very competitive but I realized that this is not a place to rush. Everything is so quiet and relaxed that you don't want to spoil the moment.
It was great moments we spent in Julian Alps. Is a place that has everything the adventurers for walking travel loves: mountains kayak, cycling and swimming in one trip.
I am really looking forward to returning with the same idea of hiking, cycling and swimming all around this beautiful region!
To read more about Slovenia, click here.
By Jose Fernandez Chivite
Discover the world by walking in 2023!
Escape from your normal life and take on a new adventure.

Reconnect with yourself and explore the wonders of the world!
Flexible itineraries Luggage transfers Specially selected hotels
Enquire now!
We are sorry that this post was not useful for you!
Let us improve this post!
Tell us how we can improve this post?
Travel marketing executive, originally from Tipperary (as the song goes, it's a long way to Tipperary). Enjoys photography and hiking around the world, visited 5 of the 7 continents. Plans to visit Antarctica very soon.