For decades, Marcella Hazan's recipes have enabled anyone to bring the flavours and aromas of an Italian kitchen into their own homes. In particular, her tomato butter sauce, sublime in its simplicity, is a beloved, longstanding classic. With only 4 ingredients, it could not be easier to assemble and yet provides such a comforting, satisfying meal. A perfect recipe to have simmering over the stove when you need a little extra warmth. Pair with the pasta of your choice, or even your favourite meatballs!
This super easy pasta sauce recipe is a great one to make with the kids too! Get the whole family excited for their next active holiday to Italy. Maybe they'll be walking through Tuscany or exploring the brightly coloured Amalfi Coast! Either way, get them excited for travel and used to some new foods ahead of time with this delicious tomato butter sauce.
Marcella Hazan's Tomato Butter Sauce
Prep: 5 mins Serves: 4 Cook: 60 mins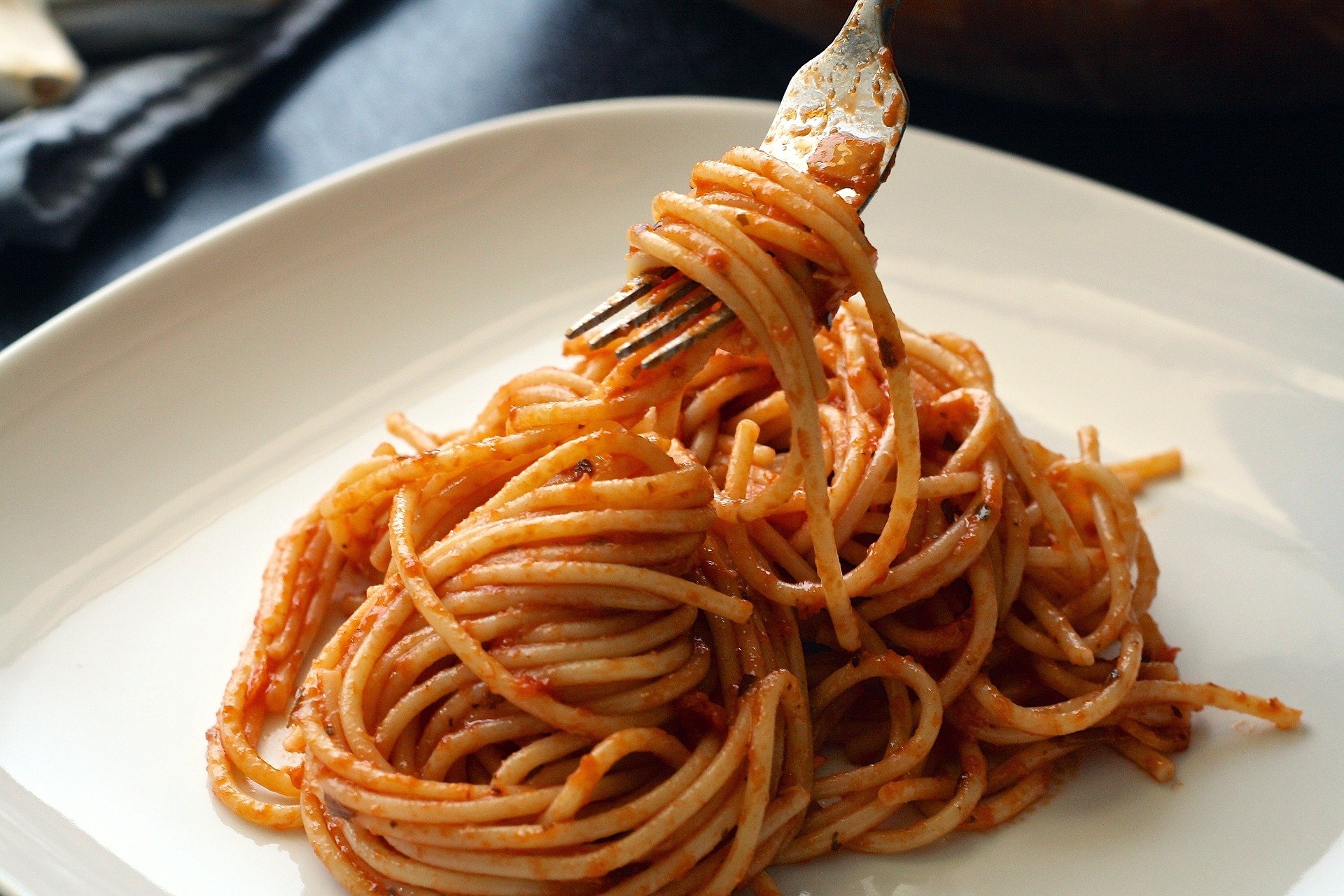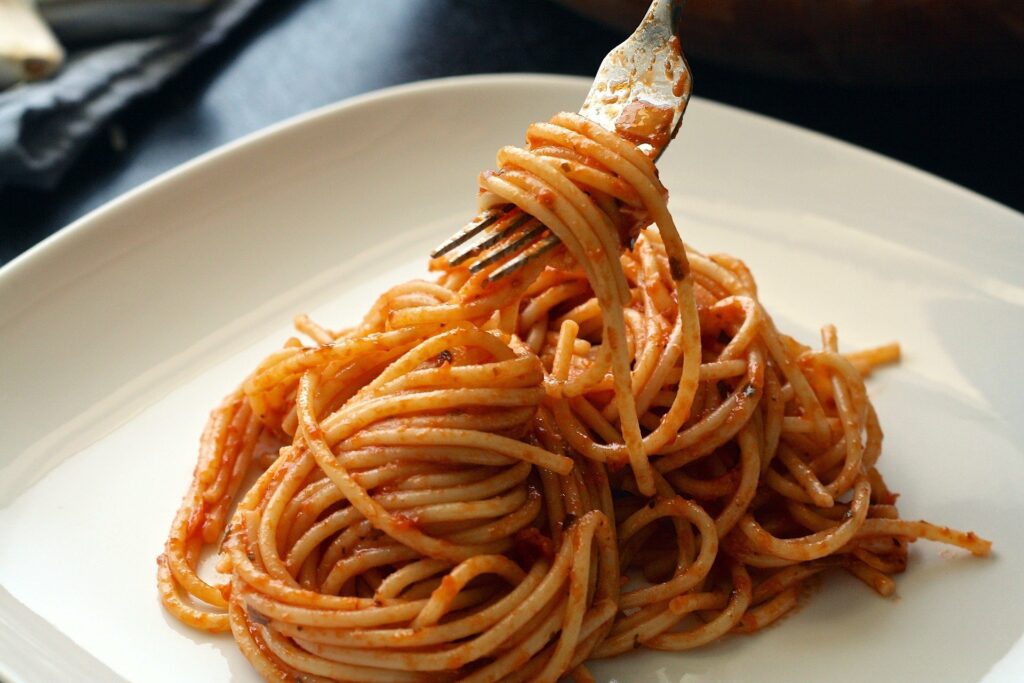 Ingredients
1 (28oz) can whole tomatoes, or 2 cups very ripe tomatoes
1 stick of butter (113g)
1 yellow onion, peeled and cut in half
Salt
To serve: cooked pasta, parmesan cheese
Preparation
Add the tomatoes to a large saucepan. Submerge the two halves of the onion in the tomatoes and add the butter. Sprinkle with salt.
Bring to medium heat and let cook for 5 minutes until the tomatoes start to bubble.
Bring to low heat and let simmer, uncovered, for 45 minutes to 1 hour.
Remove the tomato sauce from the heat and remove the onions. The onion can be chopped up and added back to the sauce or, even better, chopped and used as a relish on fresh bread.
Stir the sauce to combine and serve over hot pasta with grated parmesan.
This easy tomato sauce recipe can also be kept in the fridge and used with leftovers! Simply reheat and add to fresh pasta, or get creative by adding it to orzo pasta with some sauteed mushrooms or fresh basil. It is also lovely with toast and poached eggs in the morning!
To experience authentic Italian cuisine in person, have a look at our range of Italian active holidays! There are plenty to choose from with a wide range of difficulty levels and plenty of opportunities to enjoy local food and wine.
We hope you love this taste of classic Italian cuisine! Remember to bookmark this page so that you can find Marcella Hazan's tomato butter sauce again and feel free to share it with your friends.
Buon appetito!
Recipe adapted from Marcella Hazan's "Essentials of Classic Italian Cooking."
Discover the world by walking in 2023!
Escape from your normal life and take on a new adventure.

Reconnect with yourself and explore the wonders of the world!
Flexible itineraries Luggage transfers Specially selected hotels
Enquire now!
We are sorry that this post was not useful for you!
Let us improve this post!
Tell us how we can improve this post?