Since we're all still dreaming of the day we can get traveling again, we reached out to Alita, one of the fabulous organizers behind the Cape Verde Meetup Trekking Festival, to see if she could offer us a little travel inspiration – right from our own kitchens!
Below is her delicious recipe for Modje de São Nicalou, a hearty Cape Verdean stew.
Modje de São Nicolau
Prep: 15 mins Serves: 4 Cook: 60mins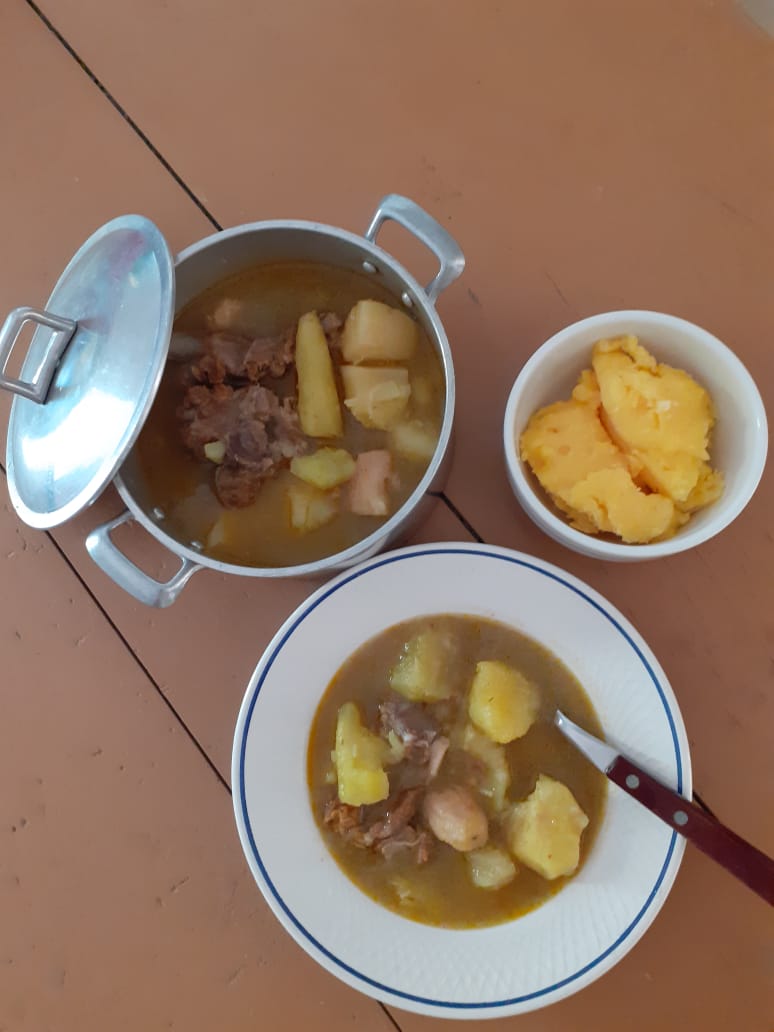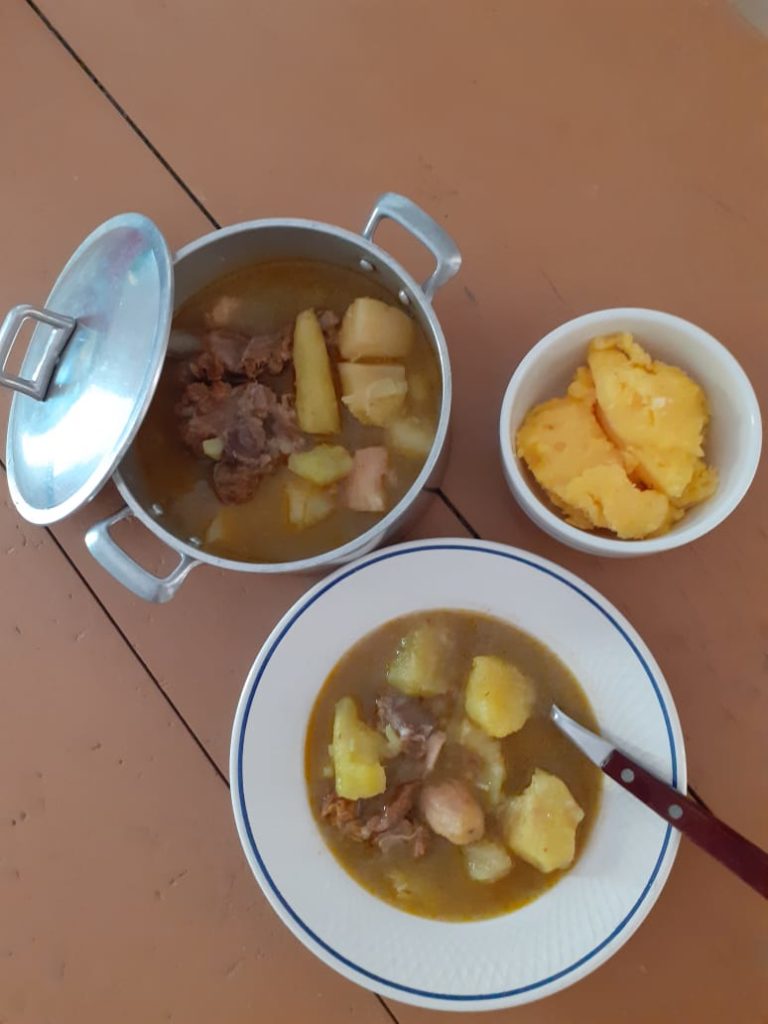 For these cold days, we can always travel to warmer countries through their delicacies! Today we are going to São Nicolau Island, Cabo Verde archipelago, on the West African coast.
Modje de São Nicolau is also known as Modje d´capod. It's a very popular dish which is served on several special occasions such as popular and religious festivities, birthday parties and weddings. It's traditionally made with goat meat, but you can also make your own version with lamb, beef, or chicken. This stew is also prepared with cassava, sweet potato, green banana, and yam.
You won't believe how easy it is to make!
Ingredients
1 kg of goat or lamb meat
2 medium onions
5 cloves of garlic
1 bunch of coriander
3 grains of hot chili (optional)
2 bay leaves
Olive oil
Salt, Pepper, and Paprika
½ kg green banana
½ kg cassava
½ kg sweet potato
½ kg potato
½ kg yam
Preparation
Start by cutting the meat into pieces. The pieces shouldn't be too small. Season it with garlic, olive oil, bay leaf, paprika, pepper, and salt.
Chop the onions into small cubes. Put a saucepan on medium heat, add the olive oil and the chopped onions.
Once the onions are more or less golden, seal the meat in the saucepan. After that, add water and let it cook.
Meanwhile, peel and cut the vegetables into cubes. Please note that the green bananas and yams should not be washed.
As soon as the meat is almost cooked, add the vegetables and water. The water should be enough to cover all the ingredients. Then let it cook over high heat.
When boiling, add the coriander and chilli peppers.
Finally, you should rectify the salt and turn the heat down to simmer until it's done.
Serve this dish with white rice or Xerém (a mash made with cornflour).
Bom proveito = Enjoy it!
Get to know São Nicalou better by visiting the island's Instagram & Facebook pages. Even better, explore this incredible place yourself for your next adventure!
Discover the world by walking in 2023!
Escape from your normal life and take on a new adventure.

Reconnect with yourself and explore the wonders of the world!
Flexible itineraries Luggage transfers Specially selected hotels
Enquire now!
We are sorry that this post was not useful for you!
Let us improve this post!
Tell us how we can improve this post?