Make Spain the destination of your next active holiday! When you are choosing a country for your walking or cycling vacation there are a few things to consider; the weather, the terrain, the services available, and the established routes that you can choose from. Spain has it all!
With fantastic warm weather and a long sunny season, you can plan your trip for any time between May and October. There is a huge variety of terrain in Spain, from the flat Meseta plains to the Pyrenese mountains and excellent beaches. You can also explore Spain's islands! Spain is a well-developed country. You will find a range of accommodation options, cell signal all along main walking and cycling routes, plenty of shops, and good infrastructure.
Our Favourite Active Vacations in Spain
Catalonia – Walk the Wild Coast of Spain
From the coast to the mountains, from sea to crag, from sandy beaches to shady Mediterranean forest – the diverse and changing natural landscapes in Catalonia exert a powerful attraction to walkers.
Walk along the coast of Catalonia with its miles of golden beaches and secluded coves. Discover the Aiguamolls Nature Reserve where innumerable seabirds and songbirds have settled. Take a stroll along stunning mountain trails offering spectacular views sweeping far into the Pyrenees.
There is plenty of history to discover. You will also see Romanesque and Gothic buildings, medieval villages, as well as Greek and Roman ruins. The art lovers will also enjoy the famous Salvador Dali house museum! There is culture everywhere. Oh, and don't forget the food!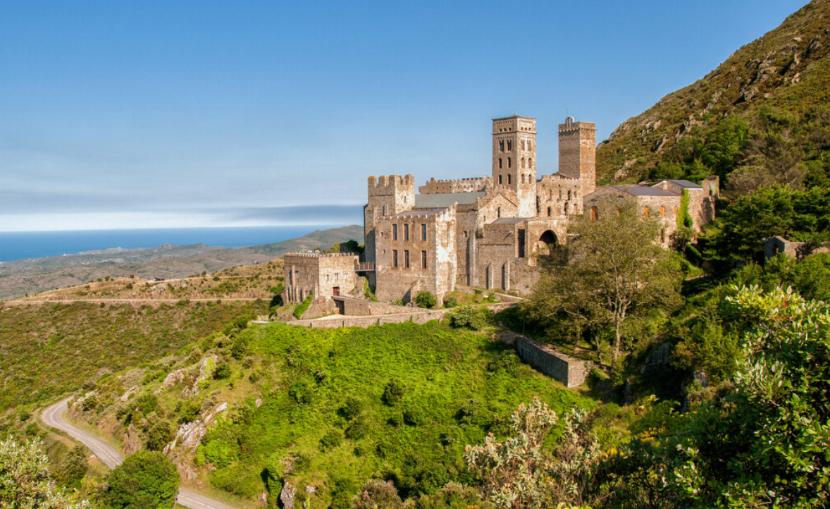 Camino Frances – Europe's Most Famous Pilgrimage
The Camino is probably one of the first routes to jump to mind when thinking about walking in Spain. This iconic pilgrimage has many routes across Spain, Portugal, and France, but the best known is the Camino Frances.
The Camino Frances, or French Way, traditionally starts in St. Jean-Pied-De-Port in France. From there you will traverse the Pyrenees and walk through the La Rioja wine region. The Camino leads along the rolling hills of northern Spain, before finishing in Santiago de Compostela.
This 800km walking and cycling route has inspired many artists, writers and filmmakers. We highly recommend the movie The Way starring Martin Sheen!
Of course, if you don't have a month to walk the whole French Way, you can start the Camino Frances anywhere along the Way. Leon is a great place to start for a 3 week walk, and Sarria is perfect as a starting point if you only have a week. All of our trips are completely customisable, so get in touch and let us know what you are dreaming of. Our sister company, Follow the Camino, specialises in the Camino and will look after you from start to finish!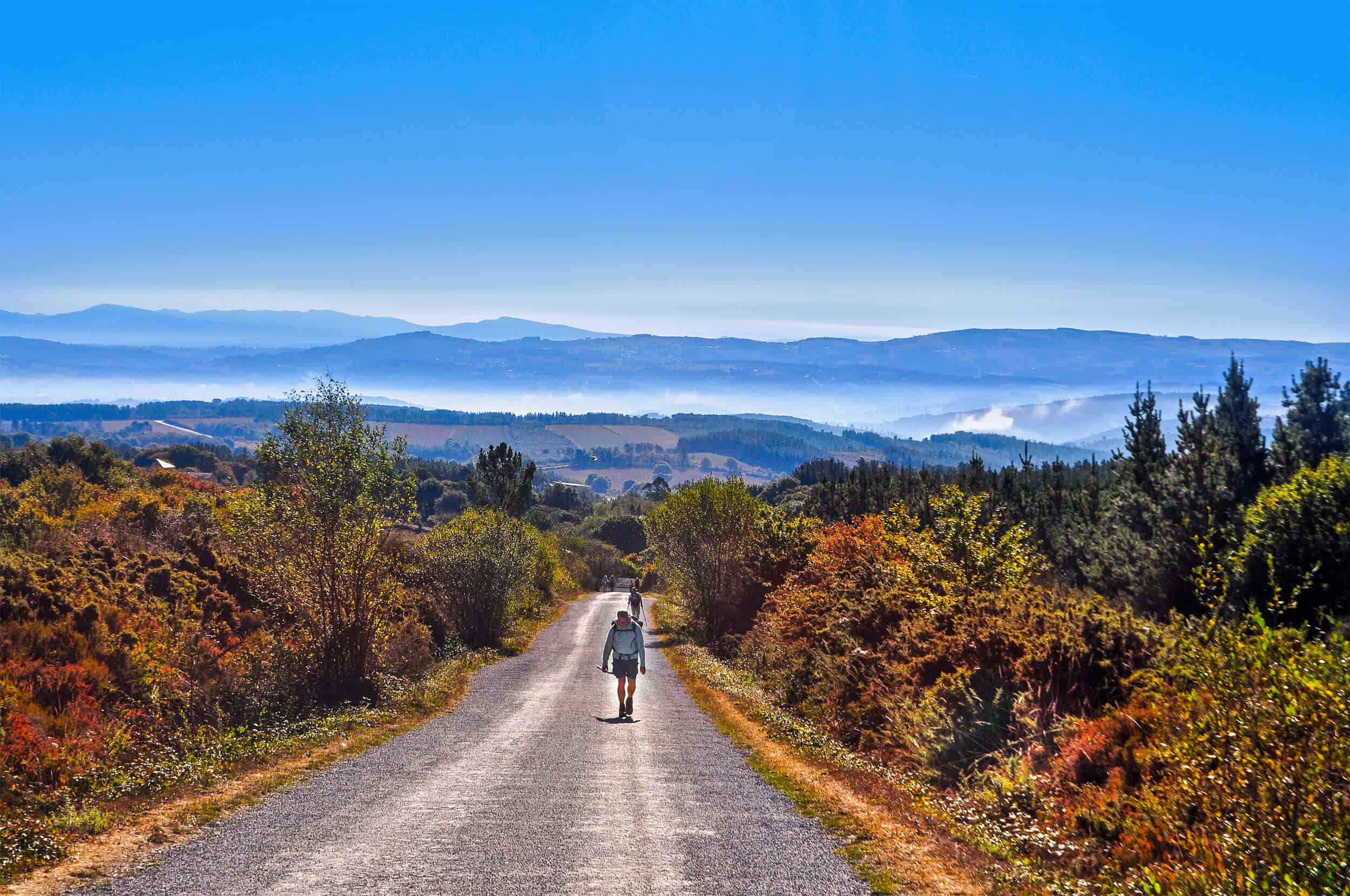 Gran Canaria – A Spanish Island Hiking Escape
Gran Canaria may not be as well known as a hiking destination as Tenerife, but it should definitely be on your bucket list! This Canary Island has a fantastic network of trails over diverse and mountainous terrain. The landscapes are stunning; from shady pine forests to rocky hillsides, tropical valleys to sand dunes, and sunken volcanic calderas to gorgeous beaches and ocean views.
Fall in love with vibrant villages, cute local cafes, and the friendly people of this island between your walks. The culture is quite different to mainland Spain, and it will certainly steal your heart.
One Foot Abroad offers a number of options for visiting Gran Canaria. Choose between guided and self-guided walking itineraries and even the Gran Canaria Walking Festival.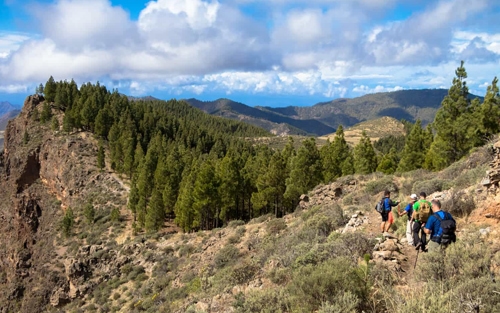 Camino Portuguese – A Foodie's Dream
The Portuguese Way on the Camino de Santiago is an incredible walk and it is also loaded with incredible food! While this walk starts in Portugal rather than Spain, it deserves its place on this list.
One of our favourite sections is to start in Porto and walk up to Santiago. You will get to experience a dash of northern Portuguese culture as well as the fantastic food and wine of Galicia in Spain. Porto is known for its amazing culinary scene. It is home to dozens of Michelin star restaurants and of course Port fortified wine.
Galicia has 5 excellent wine regions, Monterrei, Rías Baixas, Ribeira Sacra, Ribeiro and Valdeorras. The Rías Baixas region is especially well known for its Albariño wines. You will find plenty of wonderfully fresh seafood, delicious fruit, and tasty vegetables. The climate in this region is perfect for growing things!
Make sure to try pulpo a feira (market-style octopus), mejillones al vapor (steamed mussels), pimientos de padrón (padron peppers), Cocido Gallego (Galician stew), queixo de tetilla (tetilla cheese), and empanada Gallega (Galician savory pies). Finish up with a sweet treat like leite frita (fried custard) or the classic tarta de Santiago (a traditional almond-based tart)!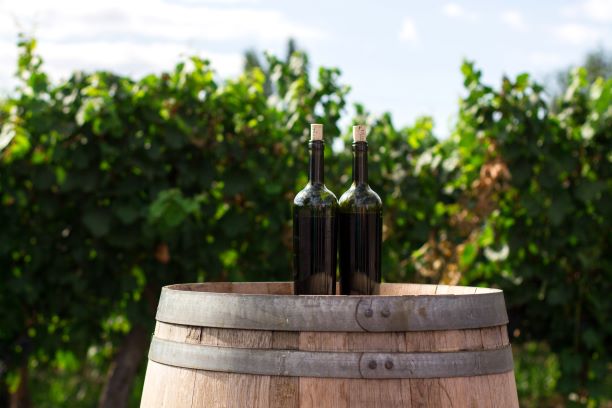 Make Spain Your Next Active Vacation Destination!
We hope this list has inspired you to consider Spain for your next active holiday! It truly is a fantastic destination for walking and cycling vacations. We would love to help you to plan your next one!
One Foot Abroad and Follow the Camino have been organising fantastic active travel adventures in Spain since 2007. We have plenty of insider knowledge and experience to bring your vision to life. Get in touch with our excellent team to start planning!
Discover the world by walking in 2023!
Escape from your normal life and take on a new adventure.

Reconnect with yourself and explore the wonders of the world!
Flexible itineraries Luggage transfers Specially selected hotels
Enquire now!
We are sorry that this post was not useful for you!
Let us improve this post!
Tell us how we can improve this post?