I have always wanted to start the adventure of hiking the Kerry Way after hearing my grandpa's endless stories of exploring the Irish countryside as a child. Deciding where I wanted to go on holiday was a breeze. Deciding how I wanted to do it was the challenging part! I stumbled upon the option of a walking holiday and knew immediately that was the way to see the country. I was right; being thrown right into the environment and culture on foot was absolutely perfect.
Céad Míle Fáilte – A Hundred Thousand Welcomes
We began our trip in the friendly town of Killarney in Co. Kerry. The town is so lively and home to very fun restaurants and bars with fantastic and traditional ambiances. Luckily, the town also has a national park that is absolutely beautiful. It is blanketed in lakes, waterfalls, hills, and mountains.
Before leaving Killarney, we made sure to check out Muckross House and Abbey. It was founded in 1448 as a Franciscan friary for the Observantine Franciscans. It had a spooky atmosphere as in the past it was often raided violently as a result of persecution. In the 17th and 18th centuries, Muckross House and Abbey became the burial place for well-known poets from Kerry. O'Donoghue, Ó Rathaille and Ó Súilleabháin, Piaras Feiritéar are buried in the graveyard just outside. When leaving, we passed the beautiful Torc Waterfall. Scaling the outer edges of the falls brought us to a pine forest. This eventually lead us out on the mountainside, offering us endless views of mountains around us. From here, we passed on to go to Lord Brandon's Cottage, leaving us with only a little left of this section on quiet country roads to get to Black Valley.
New Sights & Adventures of Hiking the Kerry Way
Day three was the perfect day of leisurely forest walks. Licken Wood gives a beautiful glance of Caragh Lake. When leaving Licken Wood we visited Blackstones Bridge, a truly beautiful bridge. We then arrived in Glencar, a fun little town. There were many pubs and the atmosphere was very welcoming and catering to the tourists. We made many friends from all over at the pubs, it was great. It was a unique feeling to me to be welcomed by locals with such open arms. From my experience, many times tourists are just looked at and unacknowledged but these people were intrigued by what we had to say.
Day four's walk through the countryside from Glencar to Glenbeigh was peaceful and relaxing. We were able to make time for a visit to the excellent Church of Santi Jacopo and Stefano while in the town. After spending the night at our accommodation, it was time to set off again. This time our destination was Cahirsiveen. To leave Glenbeigh we had to cross the River Behy, bringing us to the entrance of the Glenbeigh Woods.
Surreal Views on the Walks
The views were absolutely out of this world. The northern views were of the Dingle Peninsula, a place many of my friends have raved about. This day's walk had every imaginable scenery: old railway bridges, hills, water, low-land farm country, grazing pastures, country roads, and so much more. Upon arrival to Cahirsiveen, the little town was full of life and people. We took a short boat ride out to visit Valentia Island. Others in the group opted on a boat ride to Skellig Michael – the monastic island made that featured in Star Wars 'The Last Jedi' and 'The Force Awakens'. On Valentia Island there was plenty to do. We checked out the tower at Bray Head, the Grotto & Slate Quarry, the Knightstown Town Clock, and so much more.
Peaceful Walks
Heading out of Cahirsiveen, the country roads we walked along were so quiet and peaceful with views of sheep and the boggy grounds. Eventually, we came across the town of Termons before following yet another country road into Waterville, where we stopped for the night. This pretty little tourist town sits on the shore of Ballinskellings Bay.
The start of day 7 was a beautiful and leisurely stroll along the waterfront promenade through Waterville until we reached the countryside again. We climbed Coomakista Pass which was extremely steep, but doable. The views of Ballinskellings Bay and Hog's Head were all worth it. The descent down the pass brought us through Derrynane National Historic Park and through the woods to the house of Irish historical figure, Daniel O'Connell, Derrynane House. Daniel O'Connell was a political leader in the first half of the 19th century who campaigned for Catholic emancipation to let Catholics sit in Westminster Parliament. A short walk from here brought us into Carherdaniel where we immediately found a pub to rest our feet, have a bite to eat, and of course- a pint.
Waking up is not hard to do with these views
Waking up is not hard to do when you have the most beautiful views you have ever seen. Our eighth day began with views over the bay, inlets, and coastlines of the Atlantic. We made time to visit Staigue Fort. This is a ruined stone fort that is thought to have been built sometime between 300 and 400 AD. The fort still stands up to 5.5 meters high in places and is up to 4 meters thick at the bottom. Something significant about this structure though, is that it was built without using mortar, and only used undressed stones, a building tactic that was not at all common for this period. This building is thought to have been used as a place of worship, an observatory, and a place of defense.
We continued on, and the descent brought us to Sneem, a fun little town that is full of life. We definitely needed a full night's sleep. Eight days of walking was starting to catch up with us. As much as we do enjoy a good night out, getting a good nights rest was vital for our success (and sanity) on this walking holiday.
Lovely Towns Filled with Fun
Leaving Sneem, we crossed farmland that brought us up the lower slopes of Knockanamadane. We then passed the Derryquin Estate. This estate once belonged to the landowning Bland family, who built the nearby Derryquin Castle. Leaving here, we then passed the Parknasilla estate, passing ponds and boggy land until we again reached the country roads along the Kerry Way that we were growing accustomed to walking.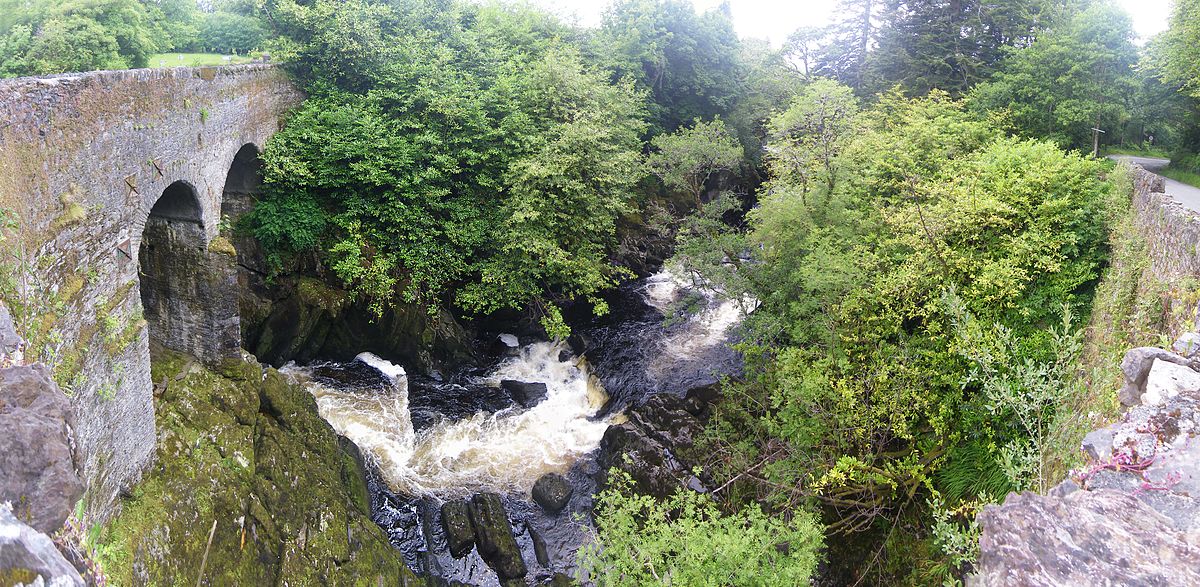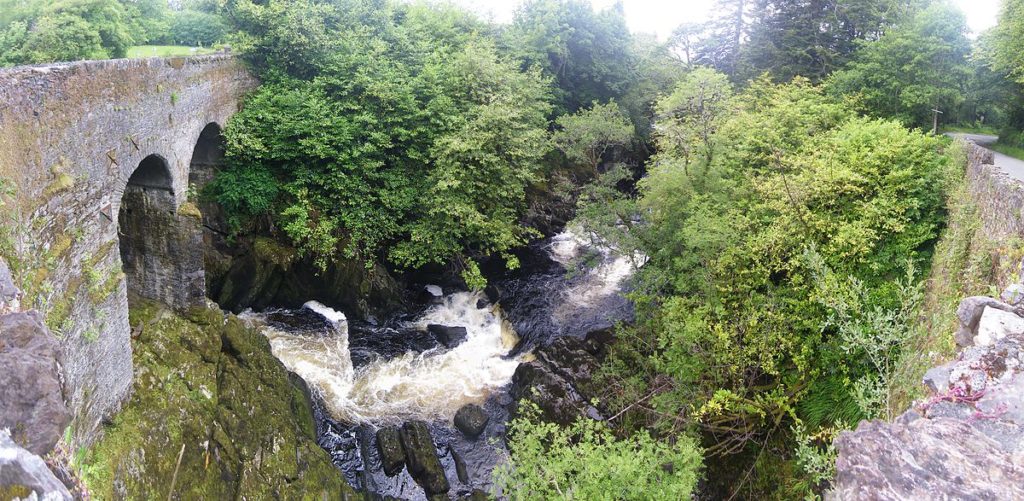 Today we reached the Blackwater Bridge, a beautiful stone bridge surrounded by nature and green. Crossing the Blackwater River brought us to beautiful forest paths and eventually to views over the Kenmare River during our homestretch.
Kenmare was lovely and great fun. Everyone was excited and having a great time, it is even home to award-winning restaurants and world famous pubs. One of the many benefits of hiking the Kerry Way.
Great People – Great Places – Hiking Kerry Way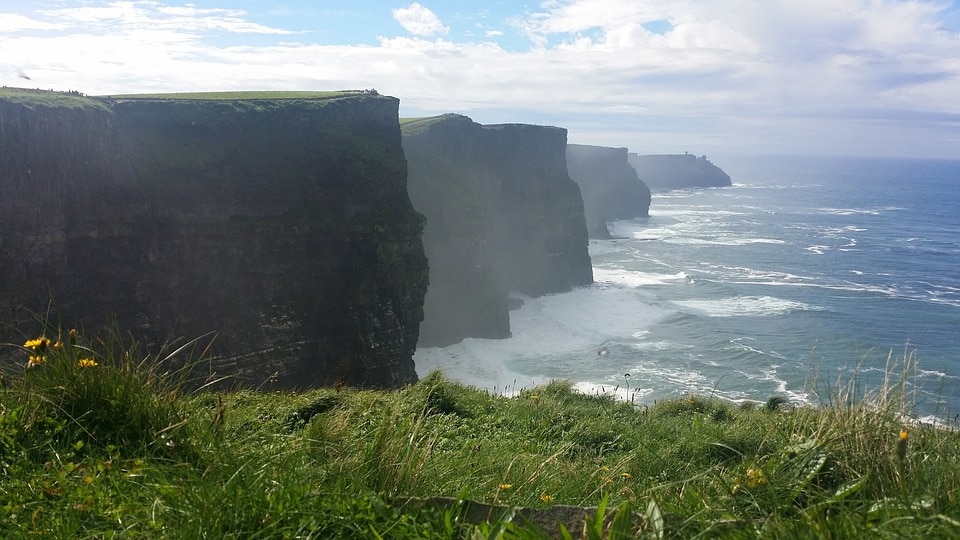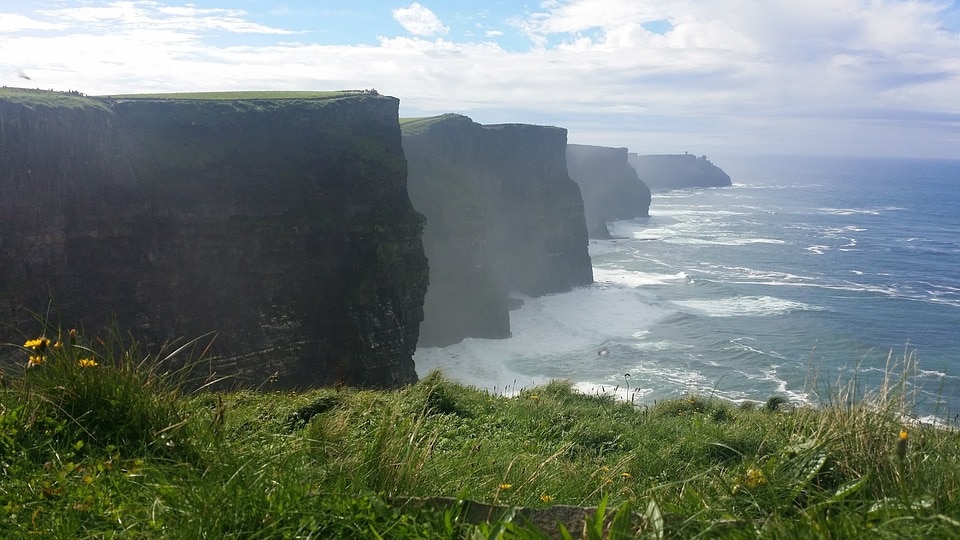 Leaving Kenmare was sad, it was truly a fantastic place. We started our tenth and final day of walking heading back to Killarney. We spent most of the day on the Old Kenmare Road, which brought us up to Lissyclearig, offering us views to die for. Much of this day was familiar sights such as the Torc Waterfall and Muckross House and Abbey but they're so beautiful, I would see them a thousand times over.
We decided to continue our holiday on hiking the Kerry Way. Everything is relatively close in Ireland so seeing all the cities that you want to in a few days is completely doable. We went and saw the Cliffs of Moher, Galway, Belfast, and Dublin.
The country is absolutely like something you have never seen before and of course, it was a bonus to see the beautiful places my grandfather recalled gallivanting through and hiking the Kerry Way.
We are sorry that this post was not useful for you!
Let us improve this post!
Tell us how we can improve this post?