Me and my group of friends spent weeks trying to figure out where to go before we stumbled upon One Foot Abroad website. I am glad we decided on the Wicklow Way in Ireland when we did. Because that decision was just the beginning of a story we will always be proud to own until we are grey and wrinkly.
Dublin city Aroma
When we first landed in Dublin from England, it was just the afternoon. Grey clouds stretched over the city, quickly disappearing over the horizon with the wind. Compared to all the glorious rich cities of Europe from my imagination, Dublin seemed humble with one of the most down to earth folks around. City centre is full of artistic old buildings, while glass buildings dropped colour at the background. The youngsters went shopping in world famous shops, like H&M, Zara and Mac. Whereas the old enjoyed the day with a newspaper in hand and a pint to accompany the story. The city was a perfect mix of old and young.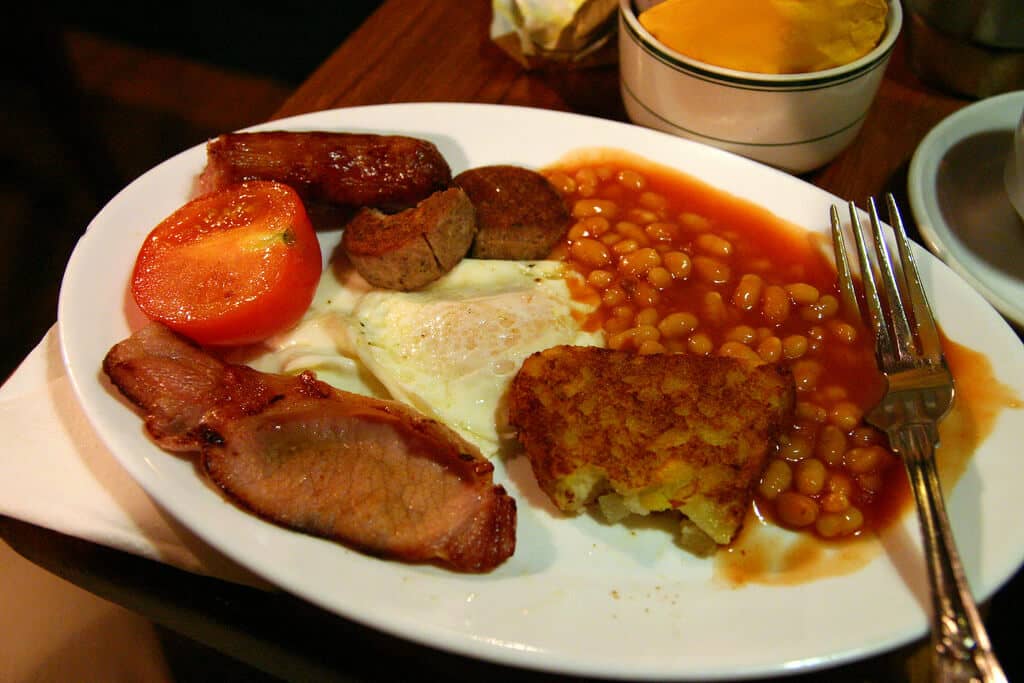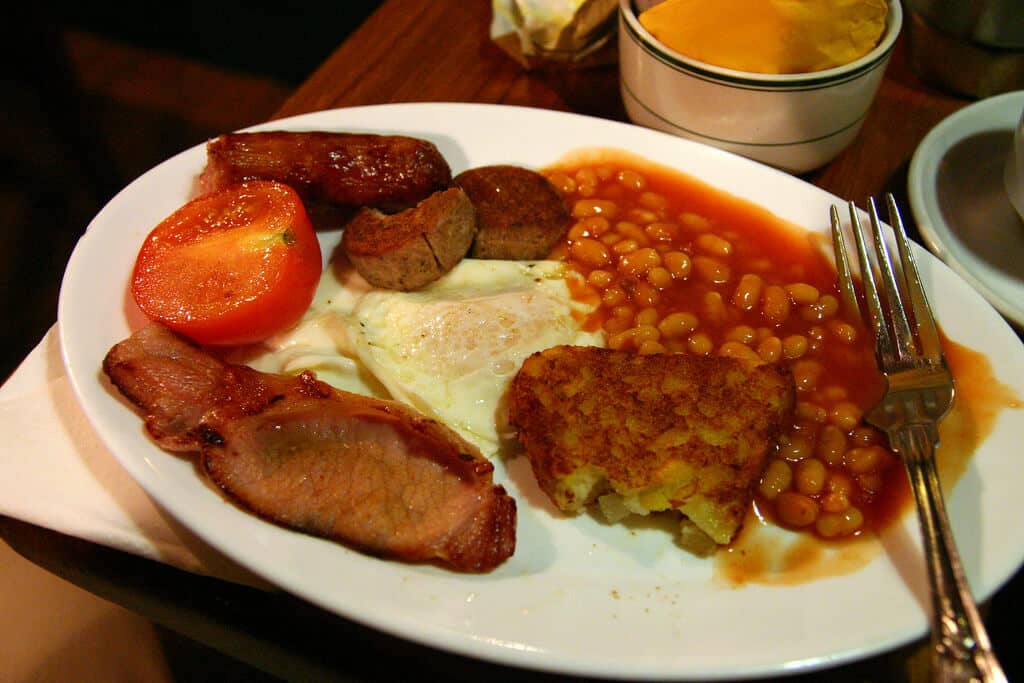 Observing all the prettiness this place had to offer, I must say the music never stops here – in pubs and on the streets. While listening to Dublin, we found a pretty little café in George Street. We enjoyed Irish tea and toasts together. Some of us ordered tasty "full Irish", which meant a plate of ham, sausages, egg and beans.
As this was our first holiday together, we were all excited for the Wicklow Way adventure to come.
Adventure on the Wicklow Way
The five of us started our walk early every morning, not because we were rushing. We just didn't want to waste a single minute. Marlay Park was the beginning and it was a big park with tennis courts and a big play ground where we did spend some time on, shamelessly. We let the kids play then and started our walk. We were provided with plenty of maps and information leaflets. But with all due respect, Google Map worked just fine too.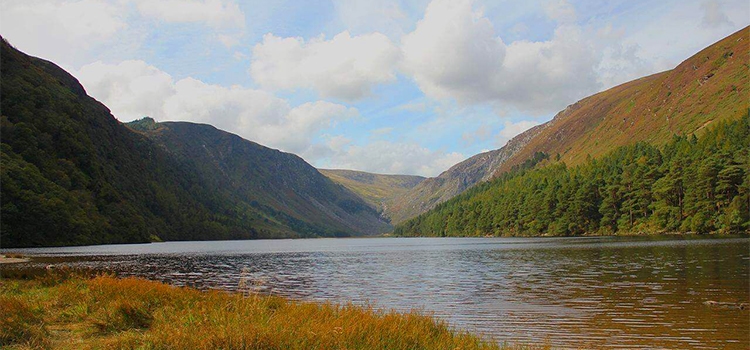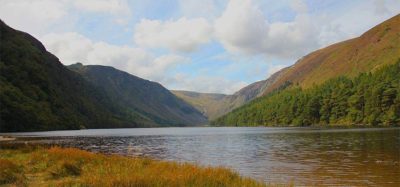 Each day had similar walking distance, taking 3-5 hours per day at most. We had no experience in hiking. But the routes along the Wicklow Way were well marked and we met plenty of other people so we always felt safe. Not to mention, our travel agency was always in contact when we needed them. Expert hikers might laugh at us when I say even 12-14km were tough, at least on the first two, three days. When we got down from Glendalough, my friend's legs were shaking so much. We had a good laugh. Crossing rivers and hills, we made it to the top every time nevertheless, where we say, "The pain was worth it". And whenever we reached the top, we would shout from the top of our lungs as if to let everything out. It became a sort of a tradition for us. We had plenty of opportunity to pose and take photos too.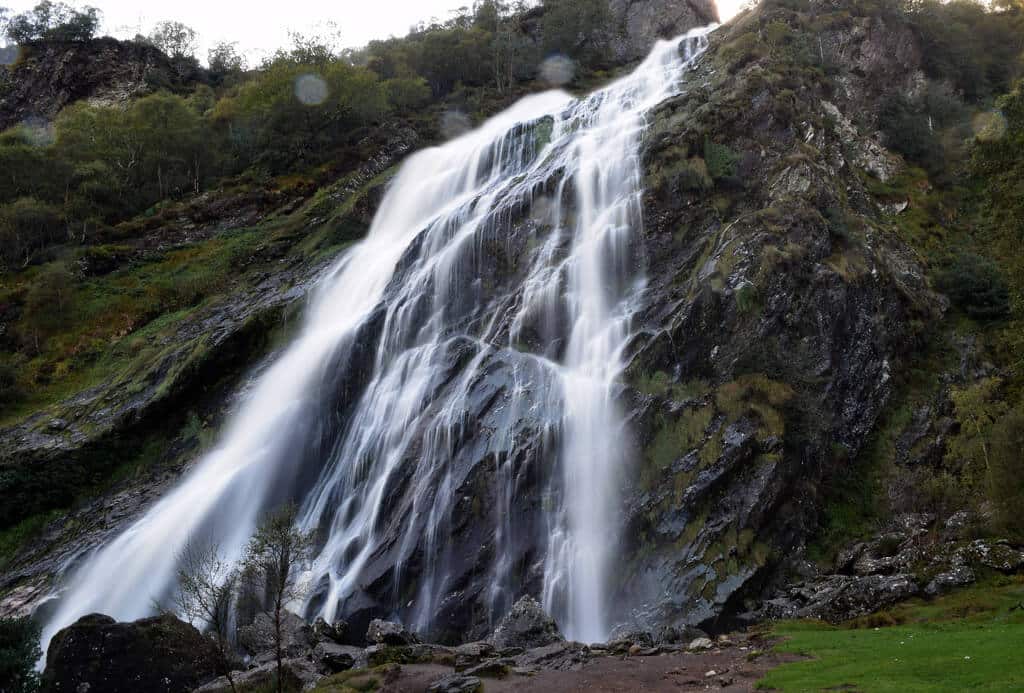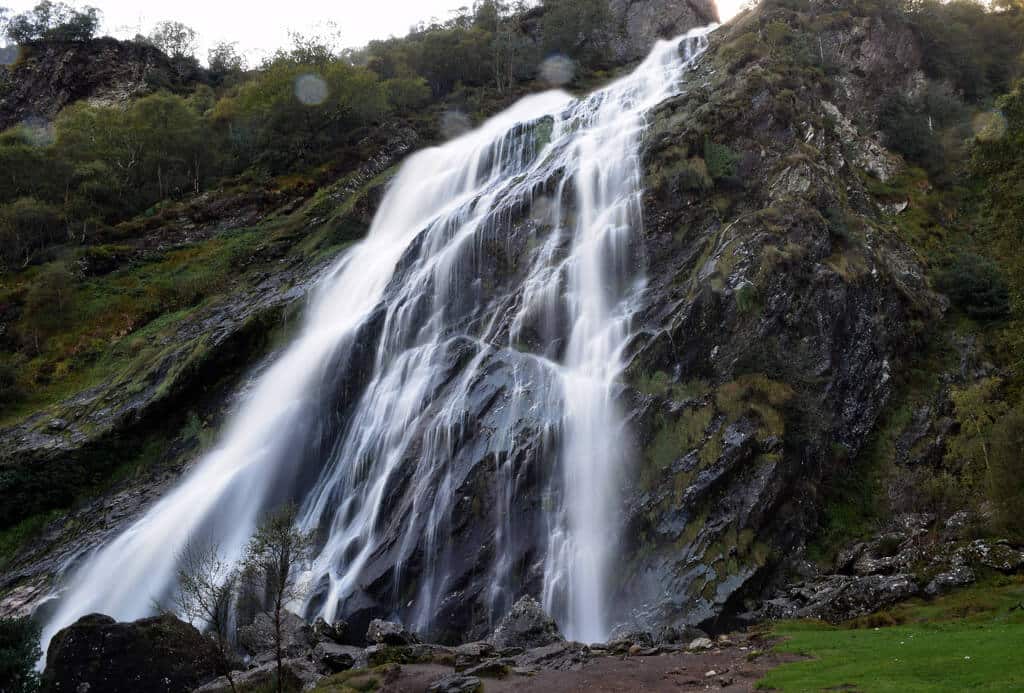 My favourite thing of nature is waterfalls. I especially like their sound. Have you seen Powerscourt Waterfall? It looks magnificent, coming straight down from such height with much weight. One of our friend is half Korean. With the delicious rice rolls she made, we had a picnic near the waterfall. There were many other Irish families having picnic besides us along Wicklow Way.
After spending days wiping each other's sweat and discovering beautiful scenery, I felt like I have re-discovered my friends all over again as well. I am truly grateful for that.
Locals
What did we spend the evenings on? , you might be wondering. From our hotels and hostels, there was always local must-go. We tried the famous Irish drink Guinness. Guinness with a mix of blackcurrant might be my favourite. We have seen all sorts of pubs, including this one in Clonegal. It is not just for the fact that the bar was made out of coffin lid that was interesting, but for the fact that the people in it were heart-warming that we sincerely liked. Sitting in countryside pub among loud and cheerful Irish folks was the most authentic thing I can imagine you can experience. I just love these people and their lovely accents. I would come here again, not just for the beautiful greenery and mountain forests, but for these lovely people who never run out of smile to share.
Ireland was a great starter for the five of us. We can't wait to go on more adventures in the future. And one piece of advice from me if you are going on holiday is that make sure to bring people you like along. Because I can't imagine my amazing trip without my 4 little dorks.
Thank you, Ireland.
Discover the world by walking in 2023!
Escape from your normal life and take on a new adventure.

Reconnect with yourself and explore the wonders of the world!
Flexible itineraries Luggage transfers Specially selected hotels
Enquire now!
We are sorry that this post was not useful for you!
Let us improve this post!
Tell us how we can improve this post?
Communications Manager working in all things media, based in Dublin's fair city with a passion for travel and an ear for languages. Having lived in Spain, Geraldine speaks fluent Spanish so is happy to grab the opportunity to skip along the Camino de Santiago at the drop of a hat.