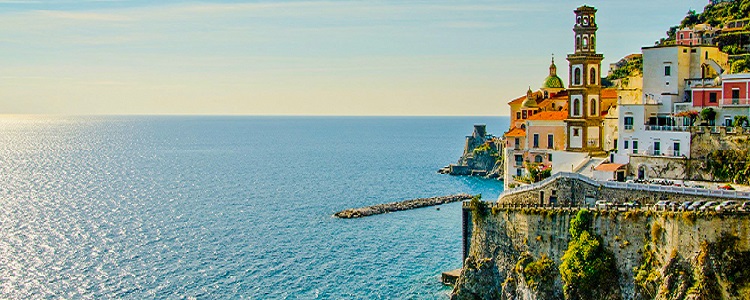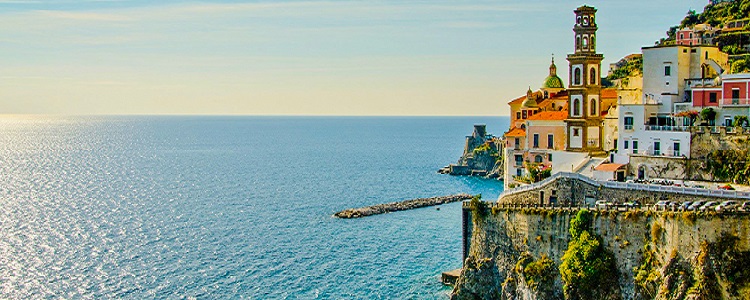 Amalfi Coast is a coastline in the south of Italy, stretching with its brilliance on the Mediterranean Sea. It is often engulfed by tourists who are fascinated by its rich history and colourful culture. And here is another story of a traveller who came for the simple beauty but left with her core shaken and heart changed.

Before I signed up for this walking holiday in Italy, I thought of myself as a reader. I did not wish to be the mastermind of any event that unfolded in the universe so instead, I watched and observed. I did know of how some streets lit up in summer evenings and how the snow glistened on a lake bank, printed on with nothing but birds. At least that's what I was supposed to be.
Relaxing day at Naples
I was picked up from the Naples International Airport with a few others in the late afternoon. An old English couple with their 2 grandchildren and another young couple from the States sat in the same van as we headed to our hotel.
After we settled in our rooms, we were to regroup with 5 other people who had arrived before us and begin our walk. We walked through the heart of the dynamic Naples – a metropolitan city and one of the largest economies in Italy after Milan, Rome and Turin. The city dates back to the second millennium B.C. and contains many historical arts and architecture.
As you would expect from one of the oldest cities in Europe, there are numerous museums and galleries as well as an authentic eatery where you can taste real pizza.
And I must say, the Italian language is beautiful. When they speak, they have a sense of eloquence and class about them. We dined in a nice restaurant to cool our sweat off at the end of the day as Domenico Modugno sang through the speakers. We got to chat and share our own little stories too.
I chose a guided tour because of two simple reasons. First: a language barrier. I went to China without a guide last summer and learnt my lesson firsthand; just about anything from ordering food and buying tickets became an arduous task. And secondly: travelling alone can get a little lonely at times.
Fortunately, the group I went with on this trip turned out to be a lovely bunch as well and this was important.
Power of Mother Nature

This was to be the best day yet. We drove to Mount Vesuvius, the infamous volcanic mountain that destroyed an entire city.
We hiked along the crater and stood at 4000 feet above sea level.
The Bay of Naples looks astonishing from up there. No matter how many times I see this, I never quite get used to it – how the sea meets land, stretching far beyond and how the land stares back in a calm manner.
Midst of this beautiful constitution, the city of Pompeii lies beneath. We had the opportunity to peek into the life of Roman city. It was quite shocking to realize how mother nature can take the lives of many just as well as she can give. Bodies that once contained the warm blood of mortals lay on the ground, cold as stone statues.
More Peaks and More Climbing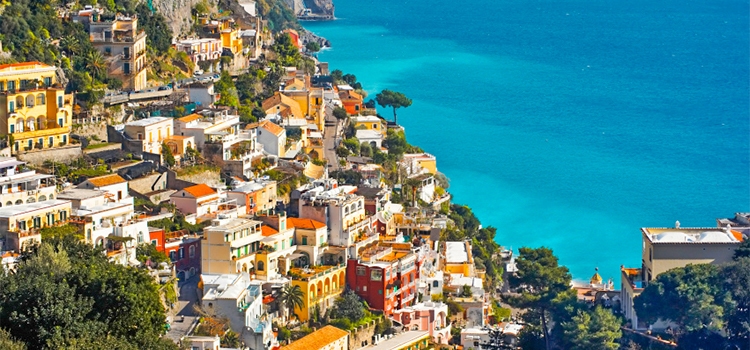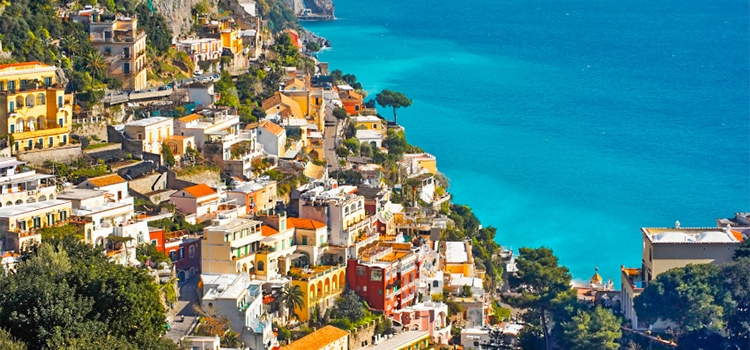 I walked on the back of the coast from where the sea sparkles, ever so inviting. Have you ever been to the top of a mountain from where you can see the sea?
My own country is landlocked so being surrounded by glittering deep, deep water, as innocent as it seems, is a strange and almost intimidating sight. You hear the story of pirates and sirens from the myths and legends of this place. And you will find yourself inside of a fairy-tale or adventure novel for a split second.
The sea could probably engulf this tiny coast in an instant. The coast has in fact experienced a tsunami back when it was a powerful port. It stripped them of their riches but its glory still stands.

The thing with the Amalfi coast is that you never run out of hills to climb. Even the cities ascend to heaven itself and you inevitably end up going up and down thousands of stairs. If it wasn't for the wonderful dishes, I would have lost a few pounds for sure.
The walk here, though, is like doing shopping. Only that it is one of the biggest and best shops where you cannot help but browse with a glint in your eyes that you completely forget you spent the day just walking.
Boasting unique cuisine and colourful streets, it is certain that you will get enchanted by the coast. And with a group picnic at the peak after the nice walk, the Amalfi coast is just that – a paradise.
The Wonders of Amalfi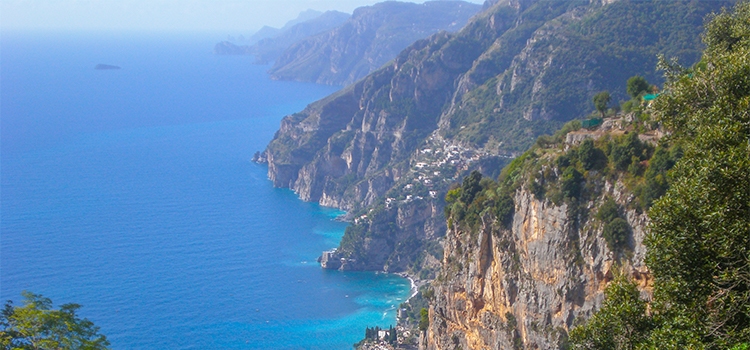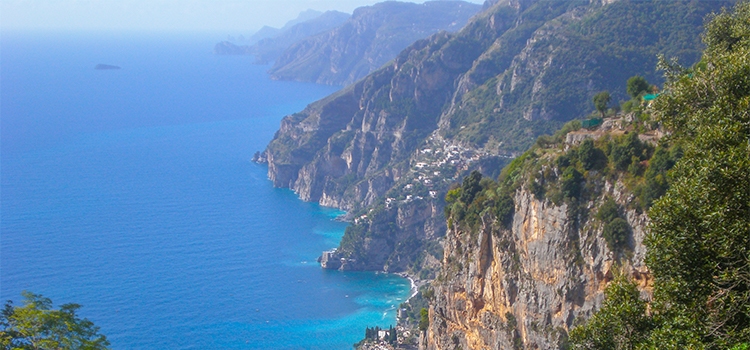 We had seen the all so powerful Mount Vesuvius that destroyed or preserved the ancient city of Pompeii and witness the Bay of Naples and walked the path of Gods.
But there was more! There were numerous old villages hidden at the coast sides. Valley of the Giant and Valley of Dragons are other attractions you have to see.
It is no wonder why tourists love this place.
My favourite activity of the holiday was the boat ride. Not only do you get to see the entire coast from the sea, but there are also caves under the cliffs where you can go under.
The man who steers you sings an enchanting Italian song while you sit inside a pitch dark cave whose only source of light is the lights that reflect on the seawater through the entrance.
I went inside with another woman from my group whom I was quite friendly and chatty with. But once inside, we fell silent to listen to the cave and to the song. His voice resonated and echoed.
I loved every bit of that experience.
Part of Everything
The whole trip left a huge impression on me. Amalfi coast was a gorgeous piece of earth. At the top of the mountain, on the roads, stairs and in the sea or even behind the restaurant tables, I did more than just admire.
I became part of this culture for an entire week and I am forever changed.
A wise man once said that travel was a great risk, that you may be forced to change who you are. I absolutely agree.
Visit the Amalfi Coast and experience it for yourself! Get in touch for a free quote today.
Discover the world by walking in 2023!
Escape from your normal life and take on a new adventure.

Reconnect with yourself and explore the wonders of the world!
Flexible itineraries Luggage transfers Specially selected hotels
Enquire now!
We are sorry that this post was not useful for you!
Let us improve this post!
Tell us how we can improve this post?
Communications Manager working in all things media, based in Dublin's fair city with a passion for travel and an ear for languages. Having lived in Spain, Geraldine speaks fluent Spanish so is happy to grab the opportunity to skip along the Camino de Santiago at the drop of a hat.