When I was researching what holiday I wanted to embark on, I was really indecisive. The only thing I knew is that I wanted to be active in exploring the new destination – but I couldn't decide if I wanted a mountain or beach holiday. Lucky enough, I found Slovenia- a country of varying terrain.
The terrain includes high mountains, grassy lowlands, lush vineyards and coastal regions. Next issue – I didn't know how I wanted to be active on this trip. I came across this package in Slovenia that somehow found every single thing I wanted to do. It was the perfect blend of land and water sports: a mix of hiking, cycling, white-water rafting and kayaking.
Exploring Slovenia
When I think adventure holiday, Slovenia would not be the first place to that would come to mind – boy was I wrong! Upon arrival in Kranjska Gora, Slovenia, the beautiful scenery immediately swept me away.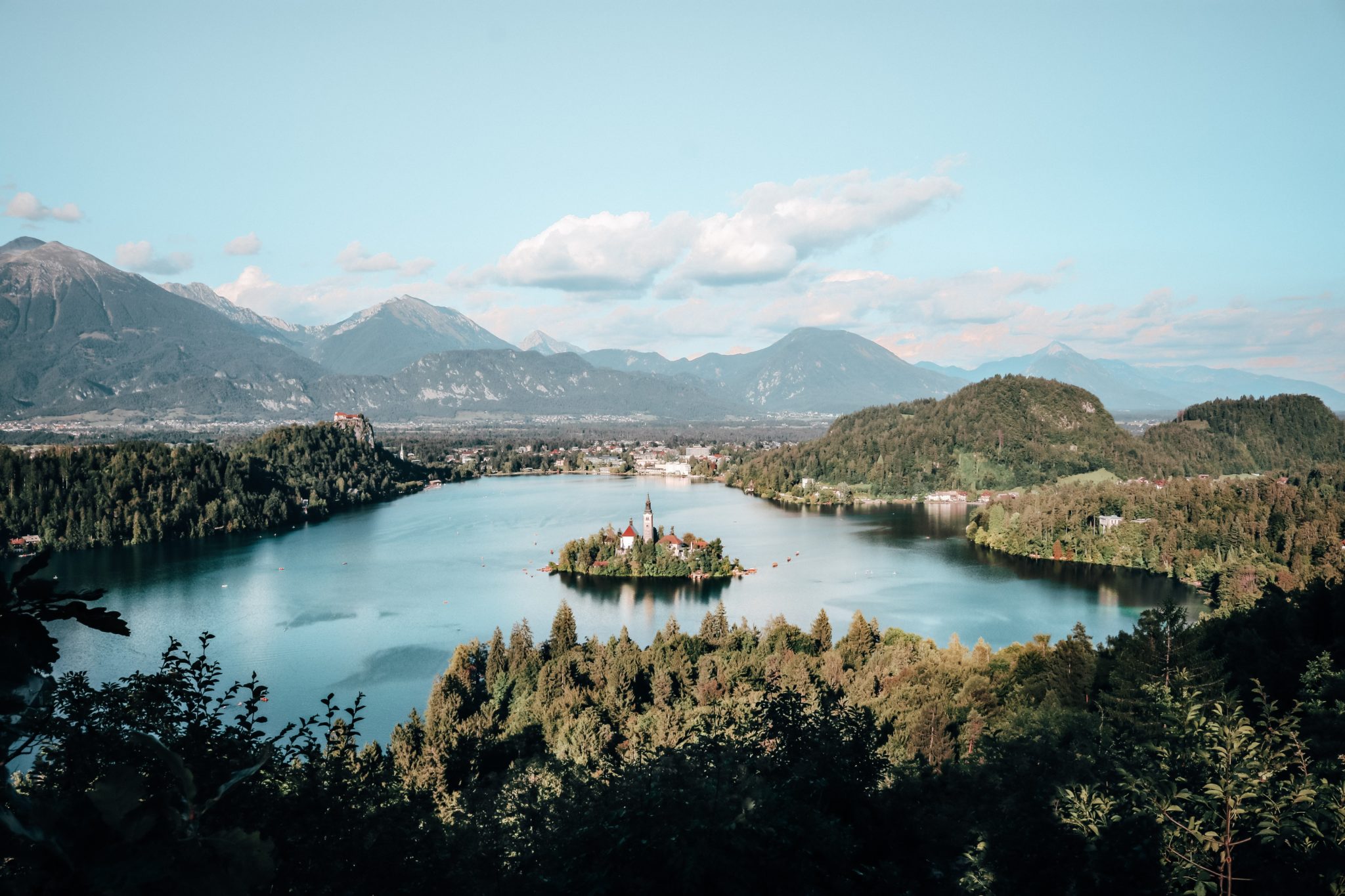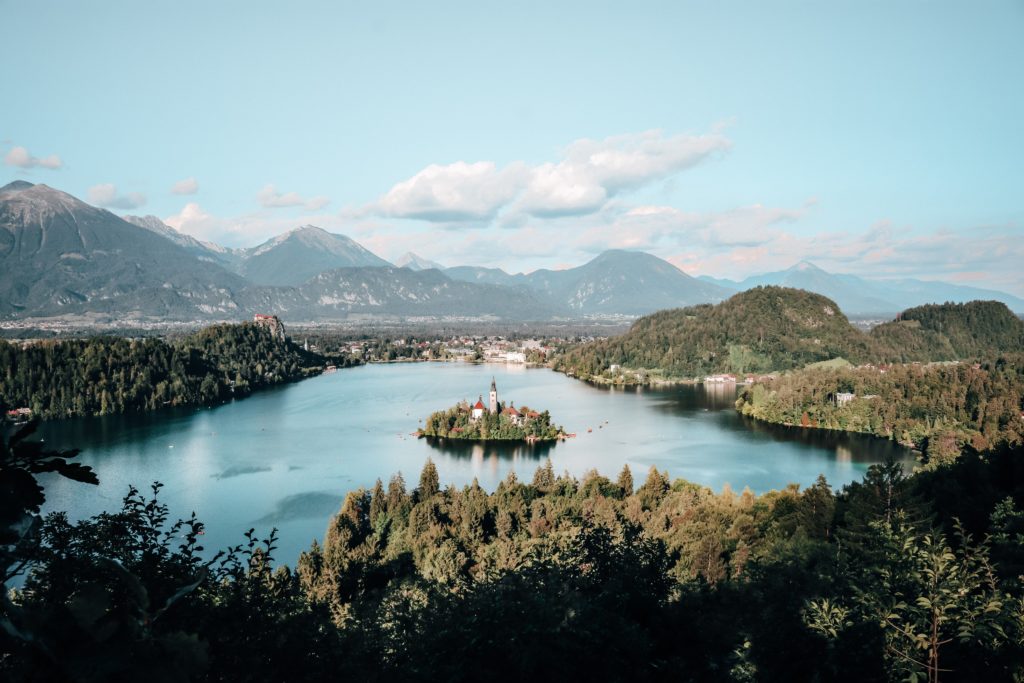 As an avid skier, something that I thought was cool, was that the World Cup slalom skiing is taking place here every January. We spent the day walking around and exploring the sceneries- and of course snapping a few pictures.
Slovenia: An Adventurer's Paradise
As a result of the jet lag, waking up on the second day in a different country is difficult. However, it is not as hard when you know you have an adventure waiting for you! This day was a hiking day in Three Countries Point. This is the border where Slovenia, Italy, and Austria meet.
The views at the top are dramatic- the crisp mountain peaks look like things I have ever only seen in photographs. The trail down descends along the Sava River, the longest river in Slovenia, and then leading back to Podkoren via Kranjska Gora Ski Resort, where we stopped for some well deserved glasses of wine.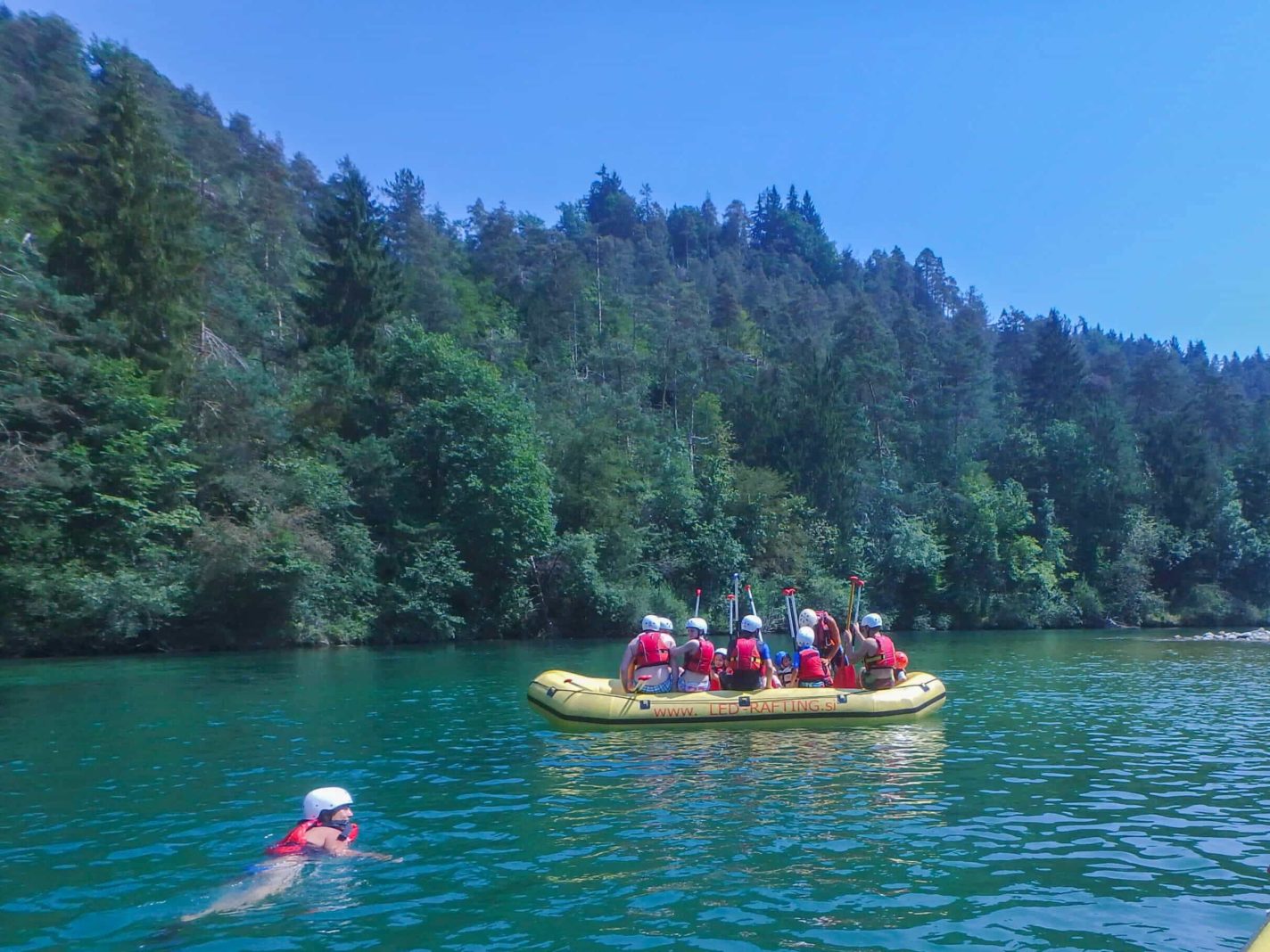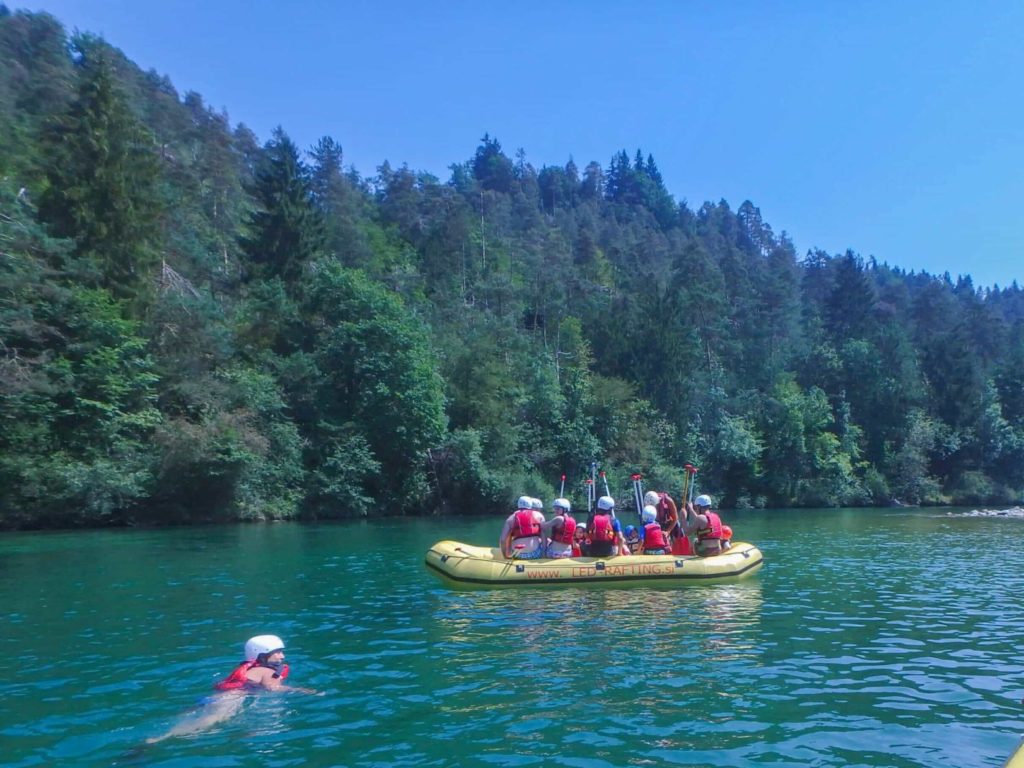 Most Noteworthy: Slovenia borders Italy. Italy is home to some of the best wines in the world, so naturally, Slovenian Wine is beautiful. Slovenian wine tradition is long and rich, bearing grapes for over 400 years.
If you're not a wine drinker, like some of the people I was with, there is a honey liquor, Medica, that originated from a recipe that is over 300-years-old. Beer is also an option as there are two grand breweries: Laško and Union. There are also small home breweries throughout the country if you are looking to try some other beers.
Highlights from Bike Days
Days 3 and 4 were a cycling days – something I was very excited about, as I am an avid cycler. This route took us through Triglav National Park, along the Sava Dolinka River, which meets into the Sava Bohinjka, creating the Sava River. The trek brought us to the Krma Valley- home to numerous WWII monuments and traditional farmhouses.

We stopped for a meal at the little mountain hut at the foot of the highest mountains in the Julian Alps: Triglav. On our way out we took a slight detour (only 1.6km) into the Vintgar Gorge. The Vintgar Gorge is the most picturesque place I have ever been. It is carved 150 m into the mountains as a result of erosion by the Radovna River.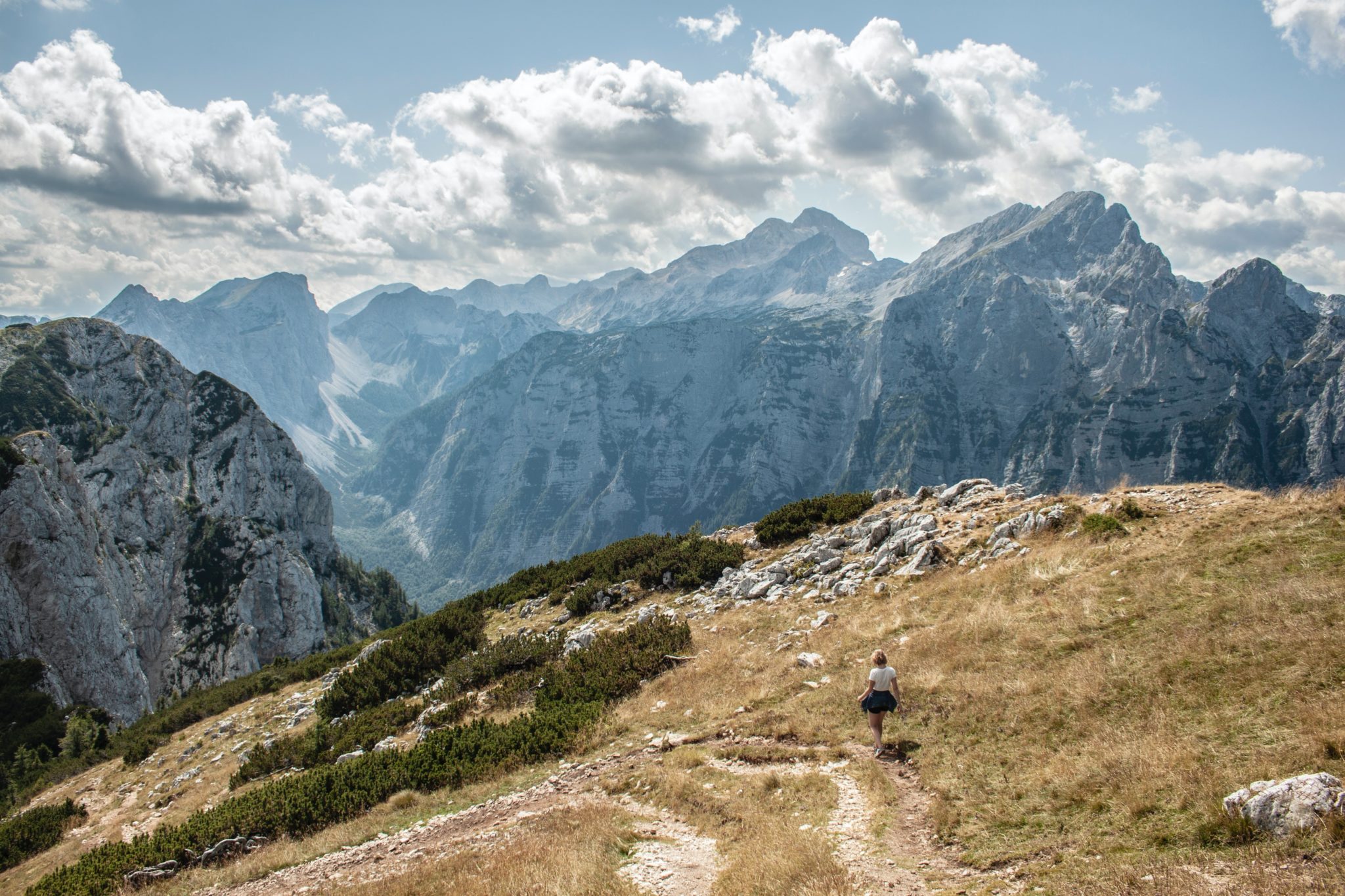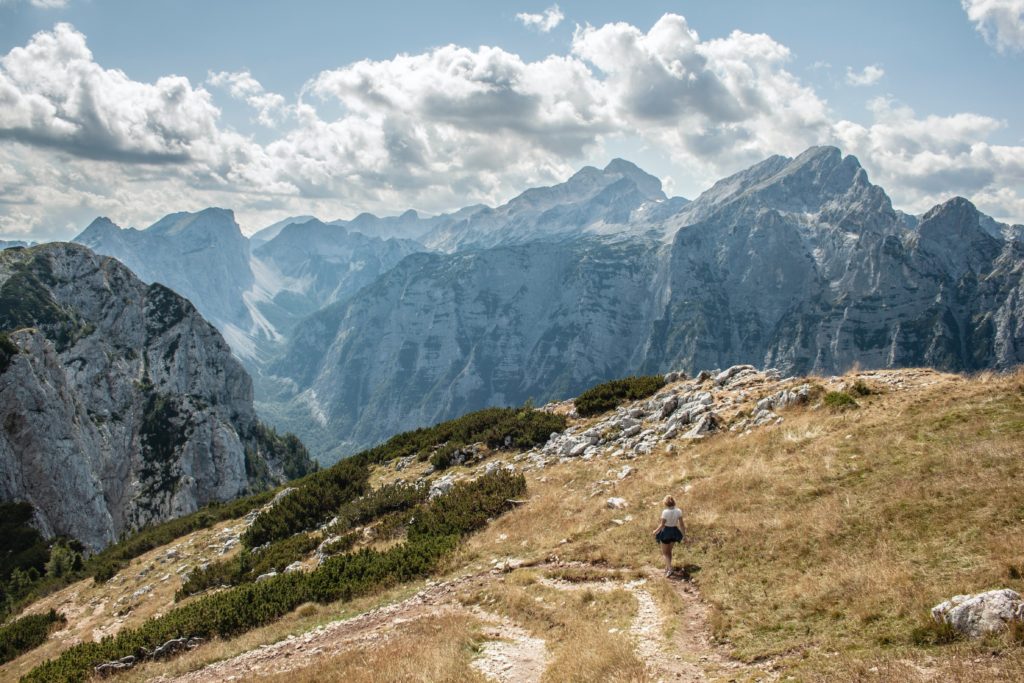 The next day was also a cycling day, so we had to hurry back to our accommodation and rest up, even though it was an easier day than prior. This day's biking tour had us riding alongside Jelovica high-plateau, and next to the Sava River again. We loved the place! We then treated ourselves to lunch at an old-fashioned restaurant next to the castle in Radovljica.
New Experiences of a Lifetime
I have never rafted- but it is one of those things that have always been on my bucket list. This was absolutely the highlight of my trip. I am so glad I did it. We had a free afternoon in Bled where we got to see its beautiful, glassy lake with a view of the Island Church and the Castle on the Rock. A suggestion we had received before arrival was to try the famous cream cake in Park Hotel. I could not recommend this activity enough.
Final Days
Day 6 was the second of the two hiking days we had planned on this trip. We drove up to the Pokljuka Plateau where we walked to a viewing point that showed off the Bohinj Valley. Our descent brought us through the village of Studor, where we visited a local museum. The museum highlighted how people lived in this area over 150 years ago. After our brief museum visit, our final destination was Lake Bohinj. This is where we spent our seventh and final day.
Day 7 on the lake was a beautiful lazy afternoon on one of the many hidden beaches. It couldn't have been more calm and tranquil- which was exactly what I was looking for after a long week of adventures and physical activity. From here we were able to take a cable car ride up Vogel Mountain, and then finish off the day with lake trout (recommended to us because of how fantastic it was!) and a few trips to the local pubs.

Leaving this beautiful place was heart-breaking, but I definitely feel blessed I got to experience everything I did in this week, and that I stumbled upon this holiday option.
Discover the world by walking in 2023!
Escape from your normal life and take on a new adventure.

Reconnect with yourself and explore the wonders of the world!
Flexible itineraries Luggage transfers Specially selected hotels
Enquire now!
We are sorry that this post was not useful for you!
Let us improve this post!
Tell us how we can improve this post?