Verdon Gorge in France has always fascinated me. So, my sister Emma and I decided we are ready for a shorter walking holiday, so we picked the Verdon Gorge in France which is home to some of the most breathtaking natural beauty in all of Europe.
We have previously been on walking holidays the Dolomites in Northern Italy and also the Transylvania Carpathians Traverse in Romania. Both had been such amazing experiences, so we were very excited about this trip walking in France!
The walk starts in Castellane and finished approximately 55KM away in Moustiers Sainte Marie. Verdon Gorge itself is the largest Canyon in Europe, and is known for its unique emerald green water. It's surrounding are equally as beautiful, and is protected for its diverse flora, species and traditional architecture.
Day 1
We arrived at an enchanting hotel after our flight, which fit perfectly in the historic, storybook town of Castellane. After the brief walk around Castellane, we went to a local restaurant which had fantastic food.
We tried the local beer and the traditional local French dish, garlic snails, before a tasty pizza and finally topped it off with an ice cream cone.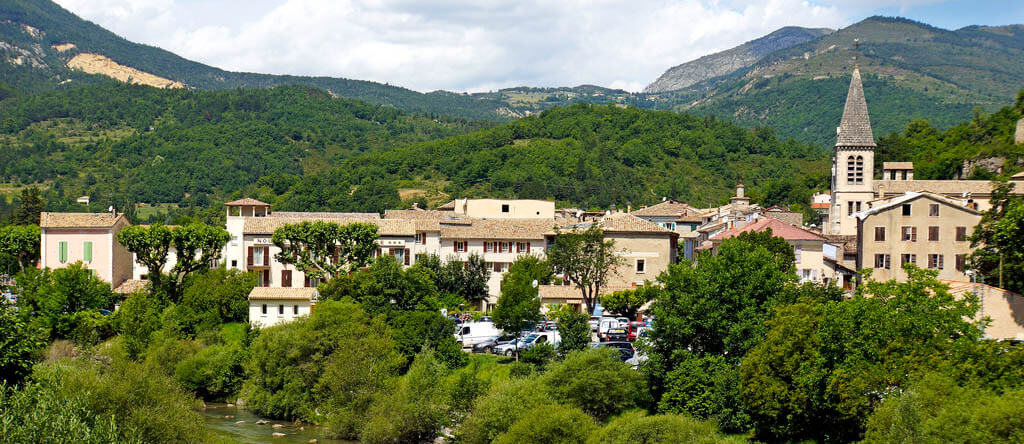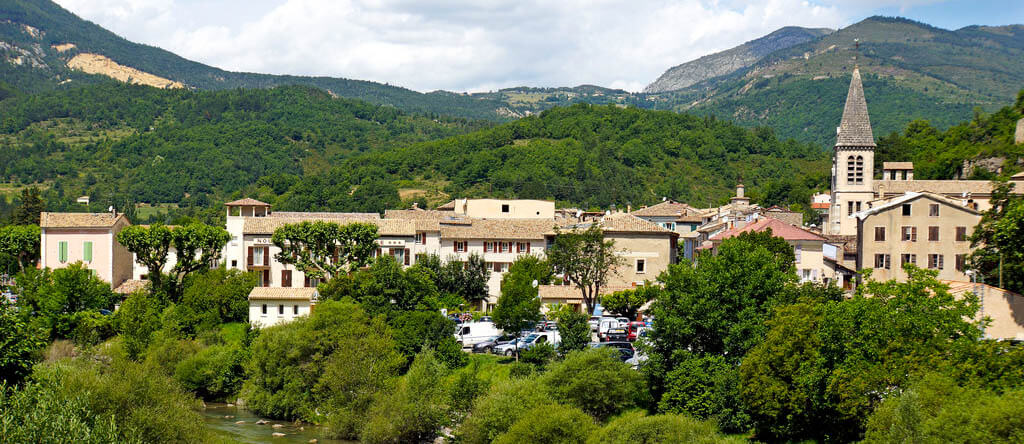 Day 2
We started out early to walk to Point Sublime. It was a gentle climb up the mountains, and the hills are covered in greenery with fantastic limestone breaking out the top. The greenery was full of wild flowers, hedging, and trees.
As we followed the signage to Point Sublime, there was a gorgeous scent of the wildflowers perfume following us along the trail. We also saw many animals along the way. At one point, when we looked up there was an eagle flying high in the skies above us. The locals explained that eagles and vultures are an important part of the food chain for the Verdon National Park, because they eat the dead animals which prevents viruses from spreading and destroying the ecosystem.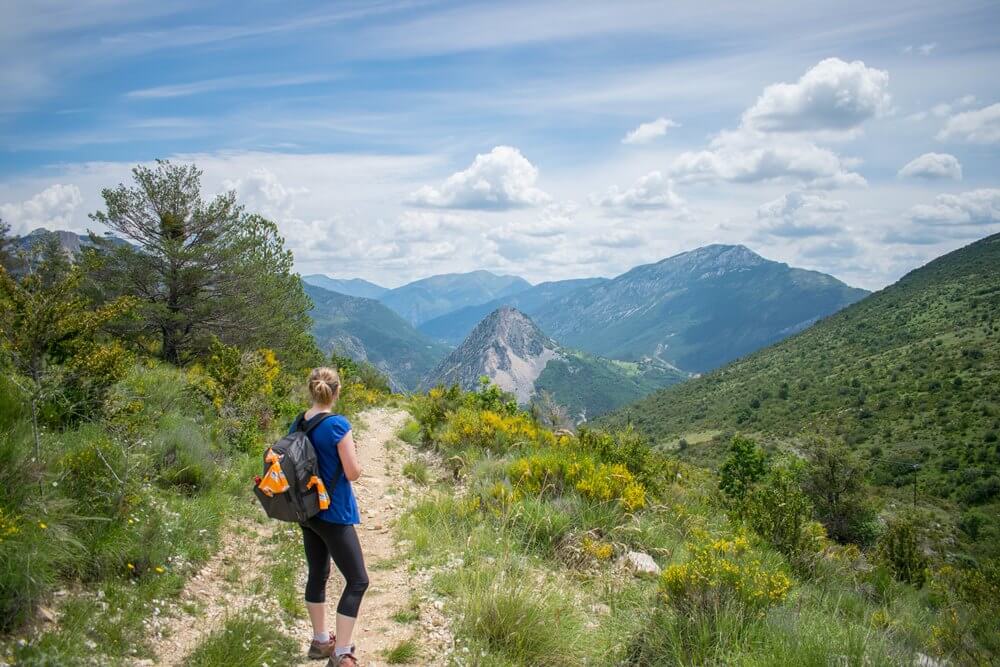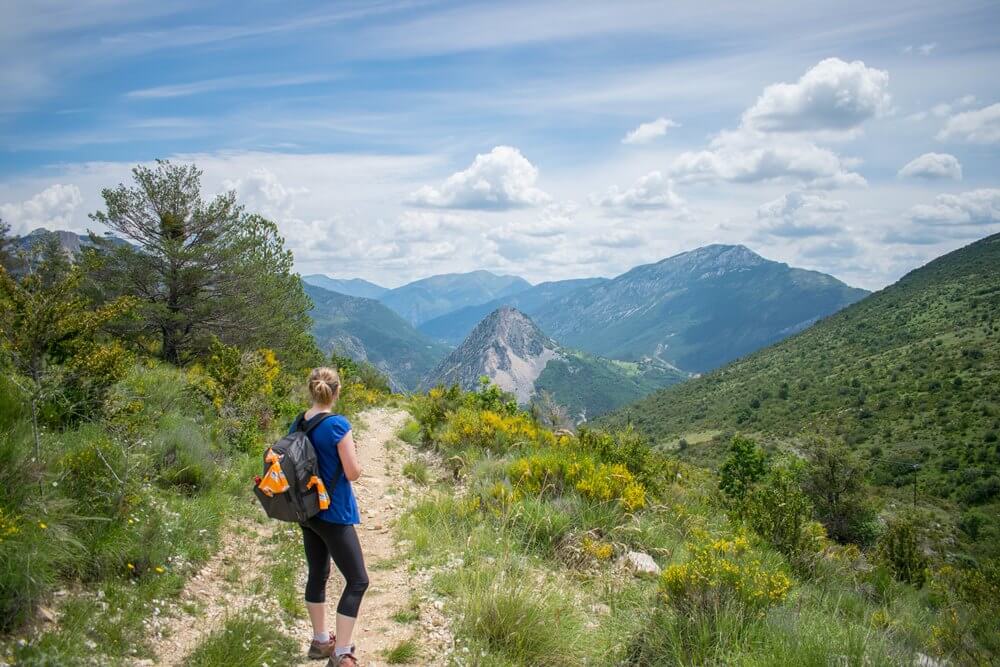 As we started walking downhill on the rugged path along the edge of the hill, we noticed the charismatic small village called Rougon. We stopped here for a light snack.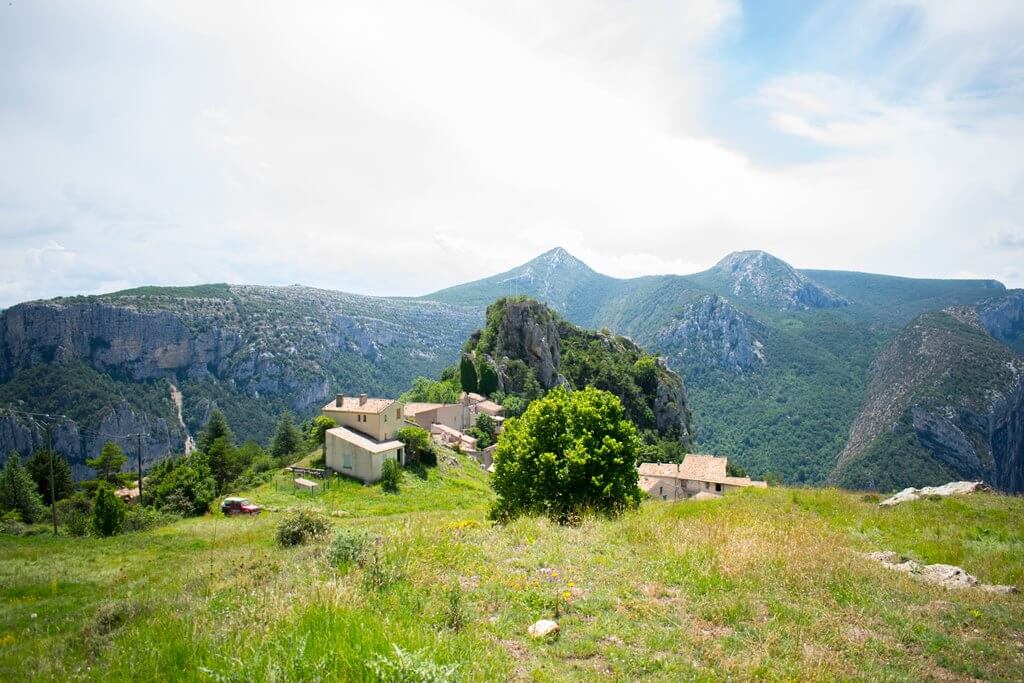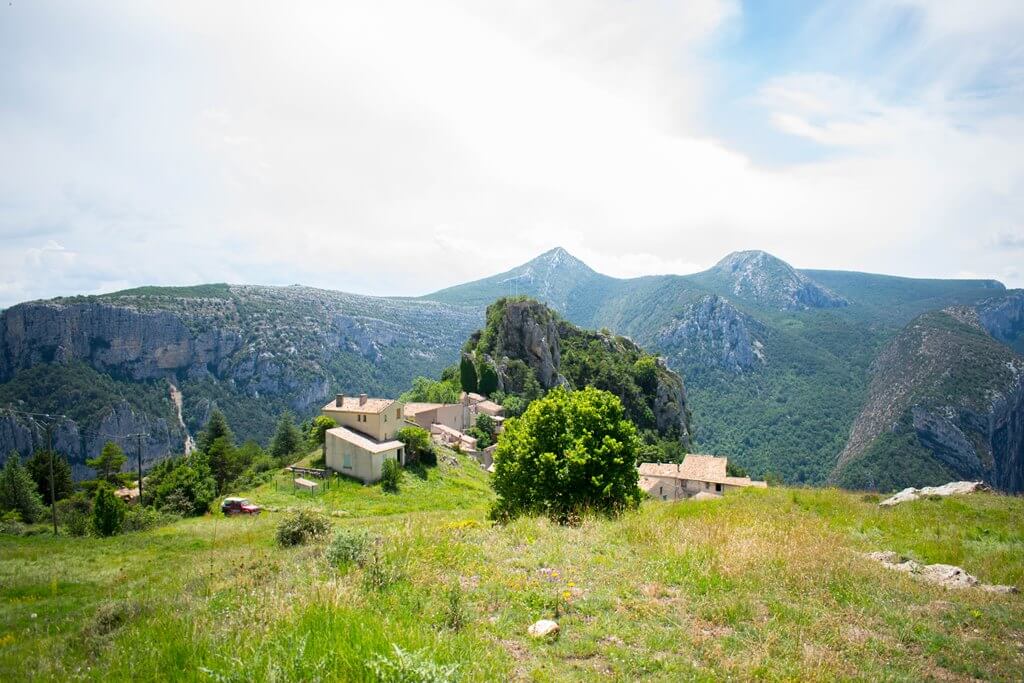 We continued down the hill to reach our destination for today – the aptly named, Point Sublime. From there, we checked in and relaxed a bit before going to a nearby viewpoint to see the beautiful sunset.

Day 3
We were aware that this day would be the longest of our French walking holiday, so we got breakfast at 7.30am and set off for La Palud Sur Verdon via Verdon Gorge. The fog was lifting up over the Gorge as we started to walk into the entrance.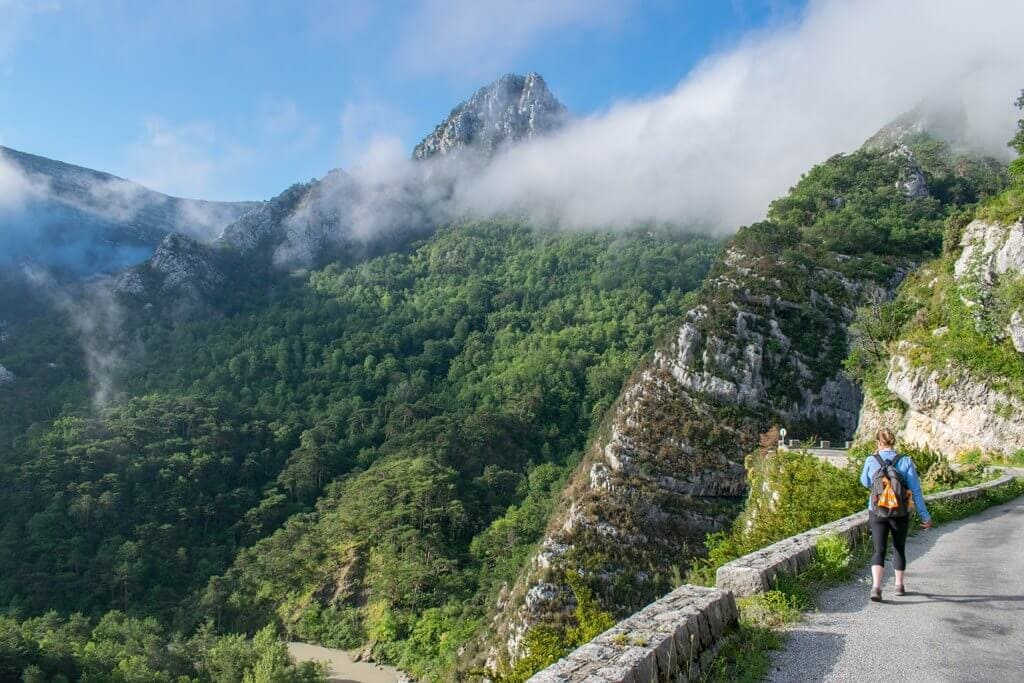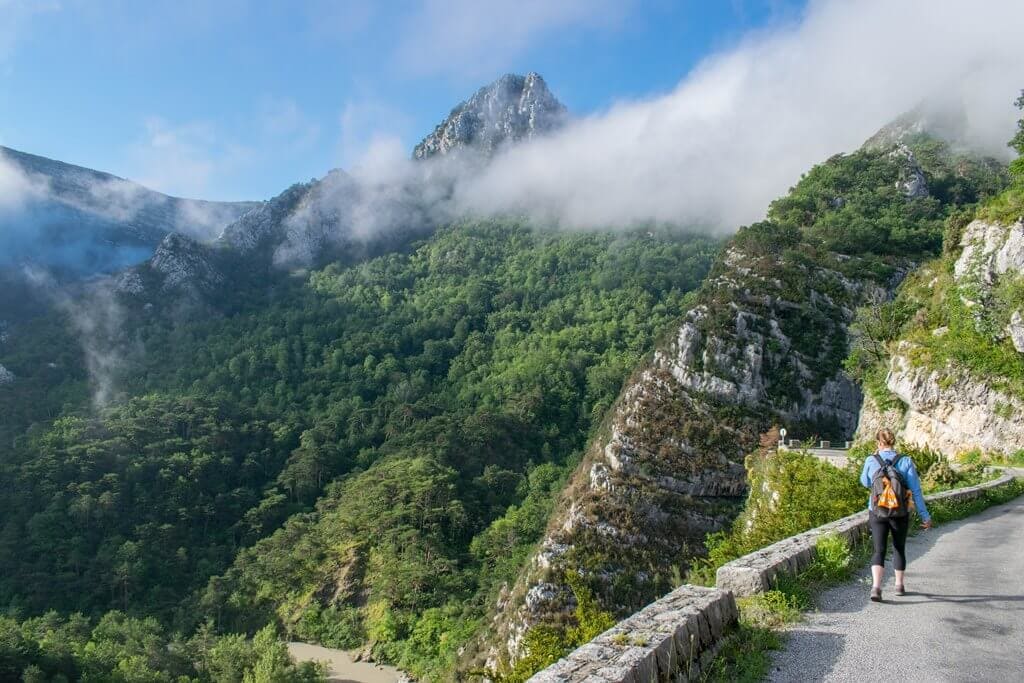 But to get there, we needed to walk for 40 minutes through a pitch-black tunnel. It was an experience like no other. You will need a proper working torch (mine died while walking through the tunnel and I had to use my phone). There were some shallow puddles, but with our proper waterproof hiking shoes, it didn't bother us much.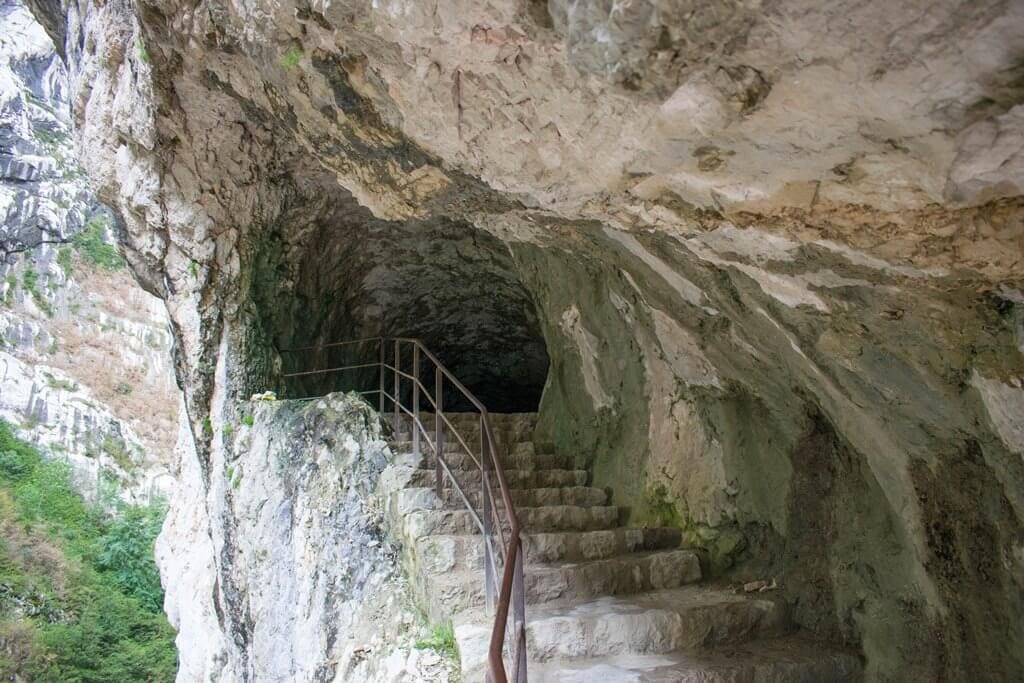 When we came out of the tunnel, a breathtaking view of the Gorge under a clear blue sky greeted us.
Walking along the edge of the Gorge, we heard the water flowing and there was a different type of flora scattered everywhere, such as poppies. It was so peaceful. We didn't meet anyone until later in the day. There were lizards sunbathing beside the path and scurried away into the dry leaves as we walked past them. I was lucky to find one hiding and took a close up picture.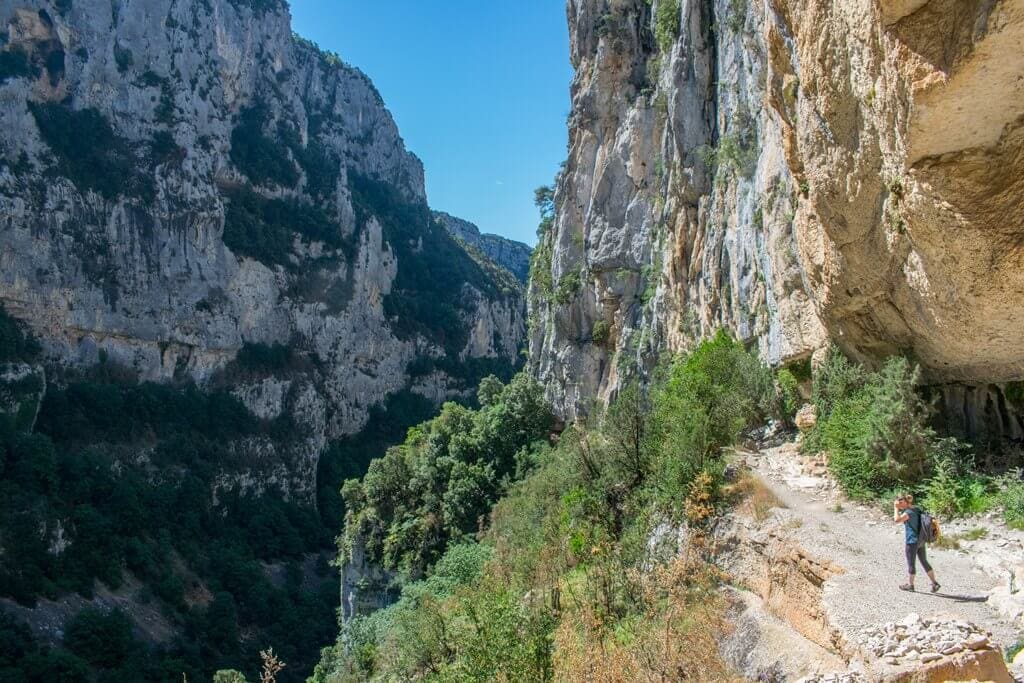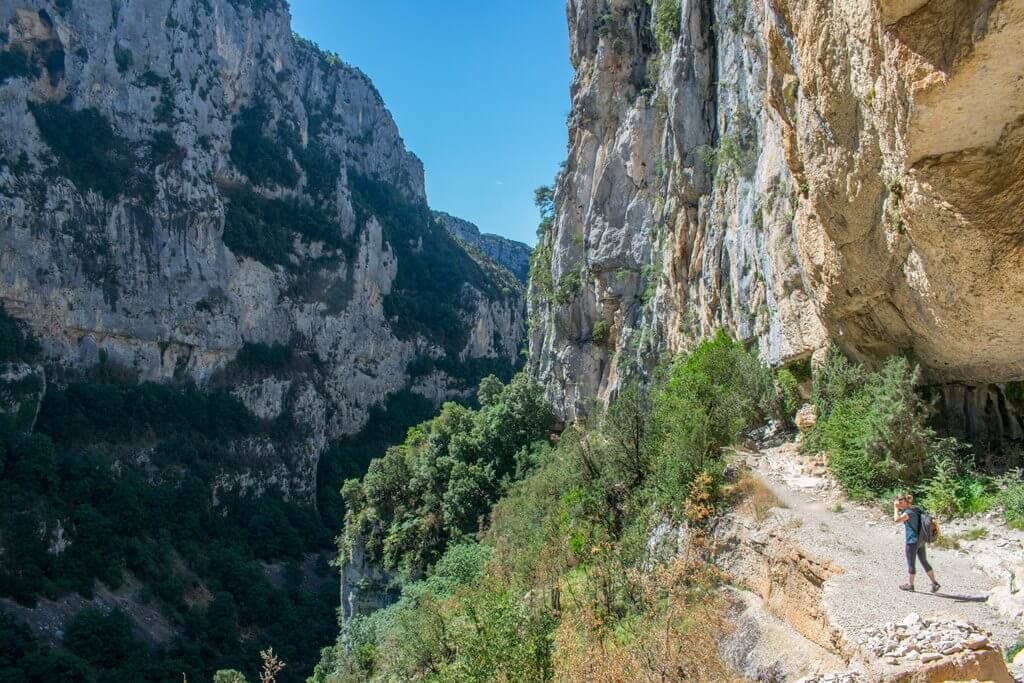 The walk up in Verdon Gorge
We reached the steps which I called "the devil stairs" where we started to meet people coming from the other end. It was quite steep but it was the quickest way to get to the top. We chatted to the other walkers about what ahead and swapped tips on where to stop for a picnic and a little rest. Then we made the final climb up to see the view, which was incredible.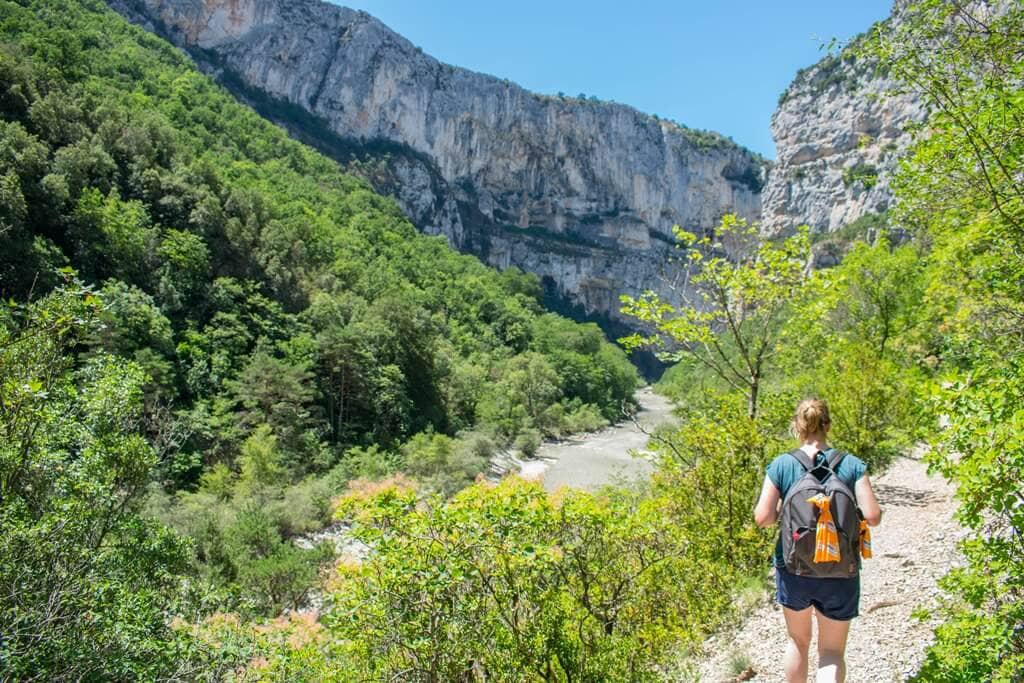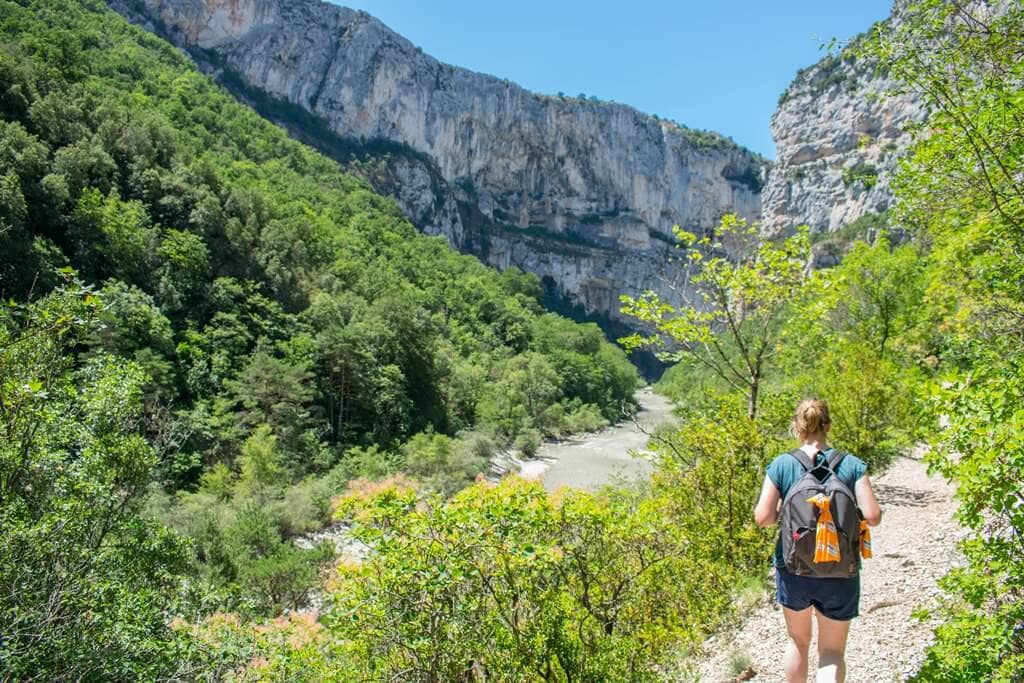 The walk down…
As we started descending closer to the river again, we decided to have a picnic on a rock with a lovely view. I noticed a few fish in the river while the birds flew over and there were butterflies everywhere.
I really enjoyed capturing these creatures on camera when they landed on flowers, to remember the colourful texture of their wings.
We knew we had a hard climb ahead of us so we rested there for a while.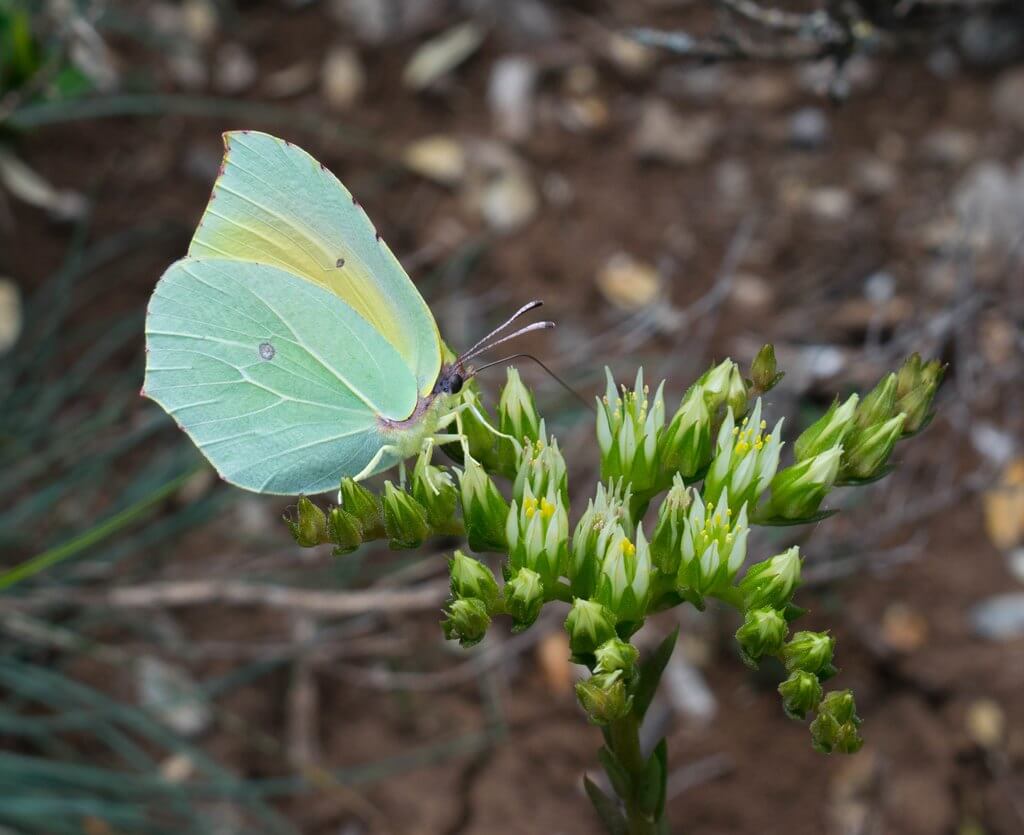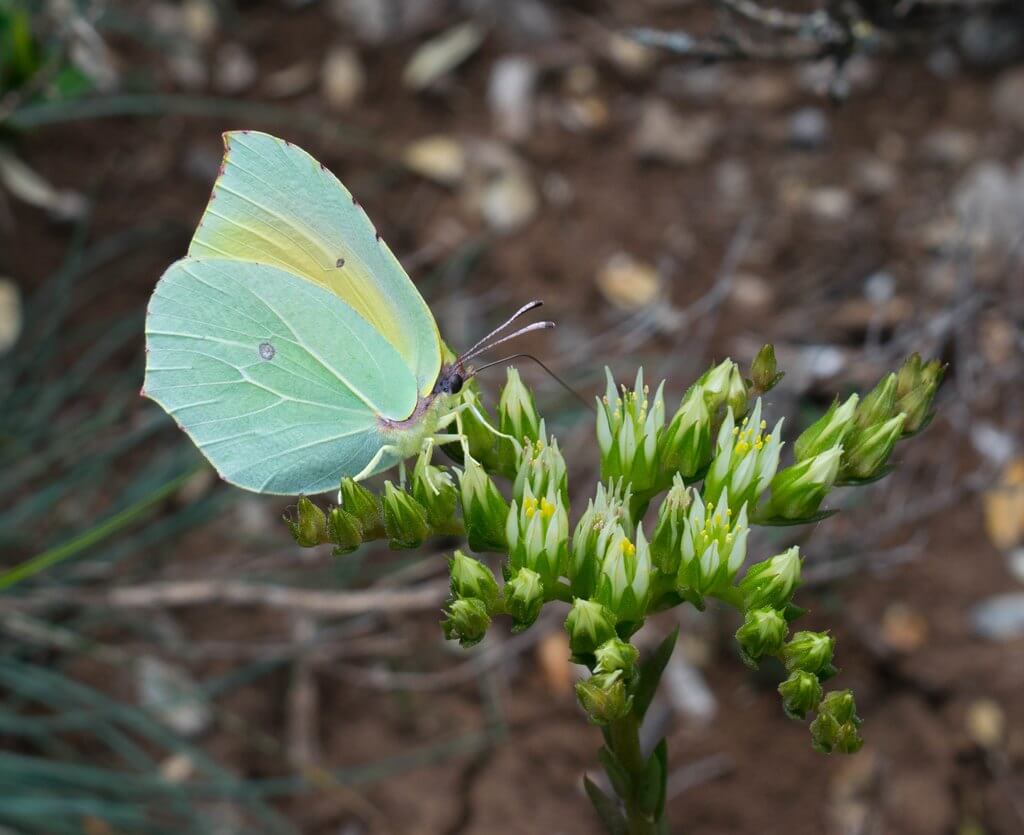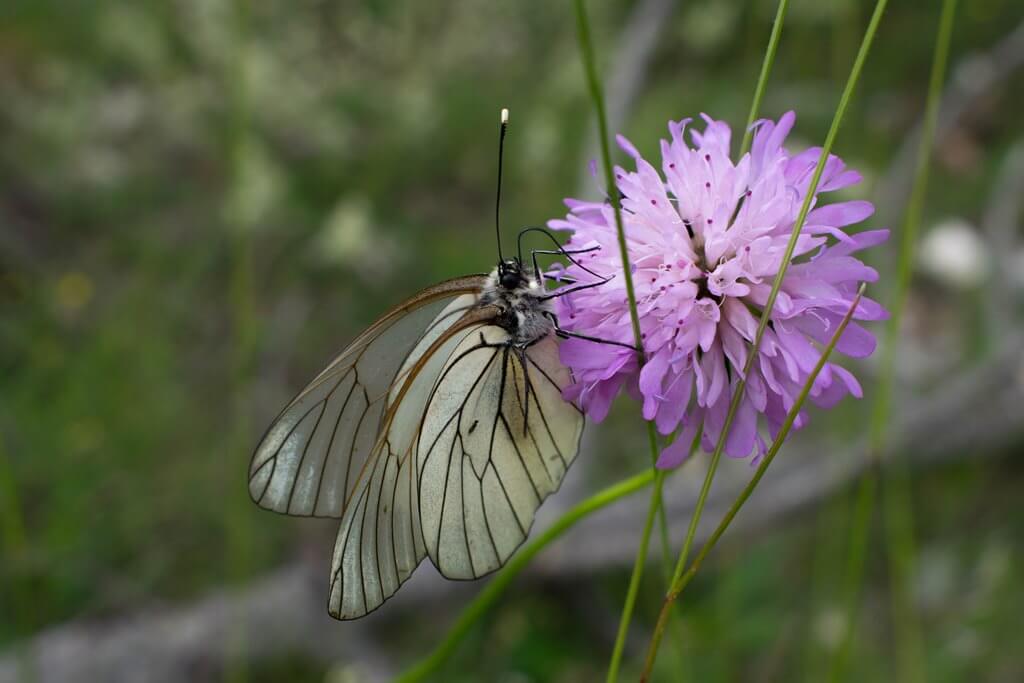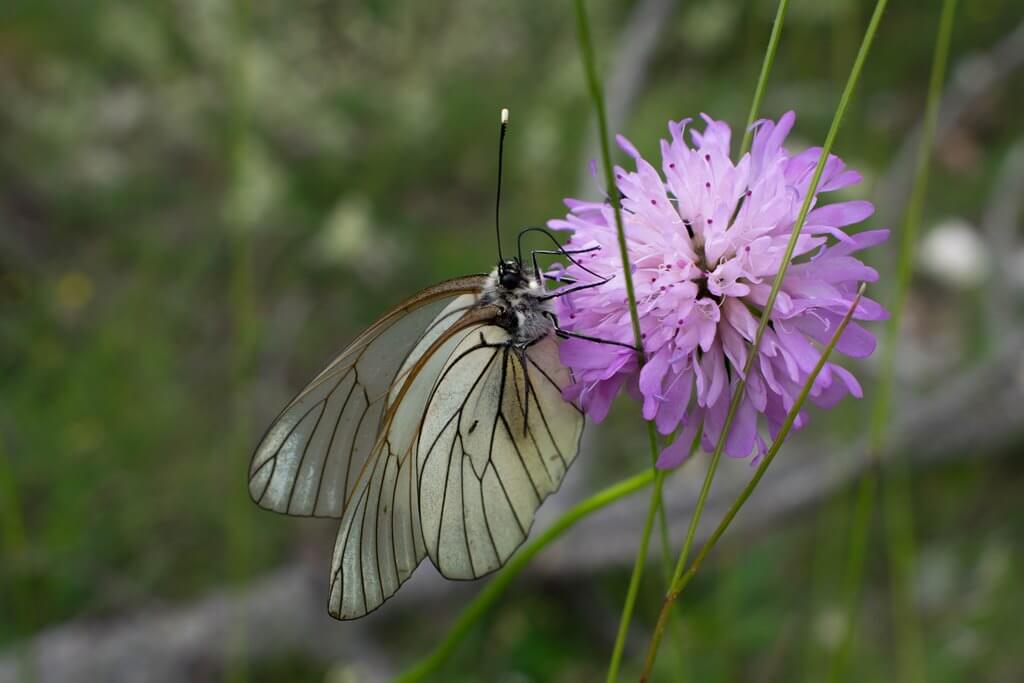 As we went along, we were still walking along the edge of the gorge and the river but further up the hill. Finally, we met the hard climb up to the top. It was challenging but absolutely worth it when we got there.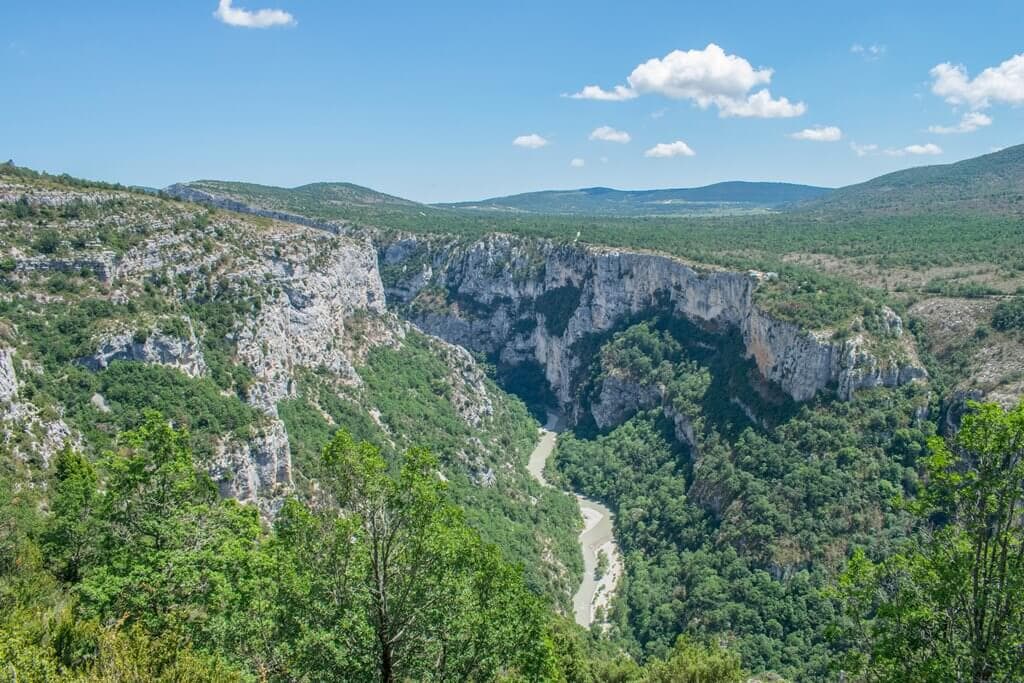 We stopped at the café for a light refreshments sitting at the deck, which gave us an incredible view of the Gorge. It was so rewarding to think we had walked through the Gorge. We debated whether to continue walking to the final stop or get a taxi, as we still had two hours to walk. We decided to take our time and walk the rest of the way.
It was the right decision and we were so glad that we did! We walked along the road beside the Gorge soaking in the scenery.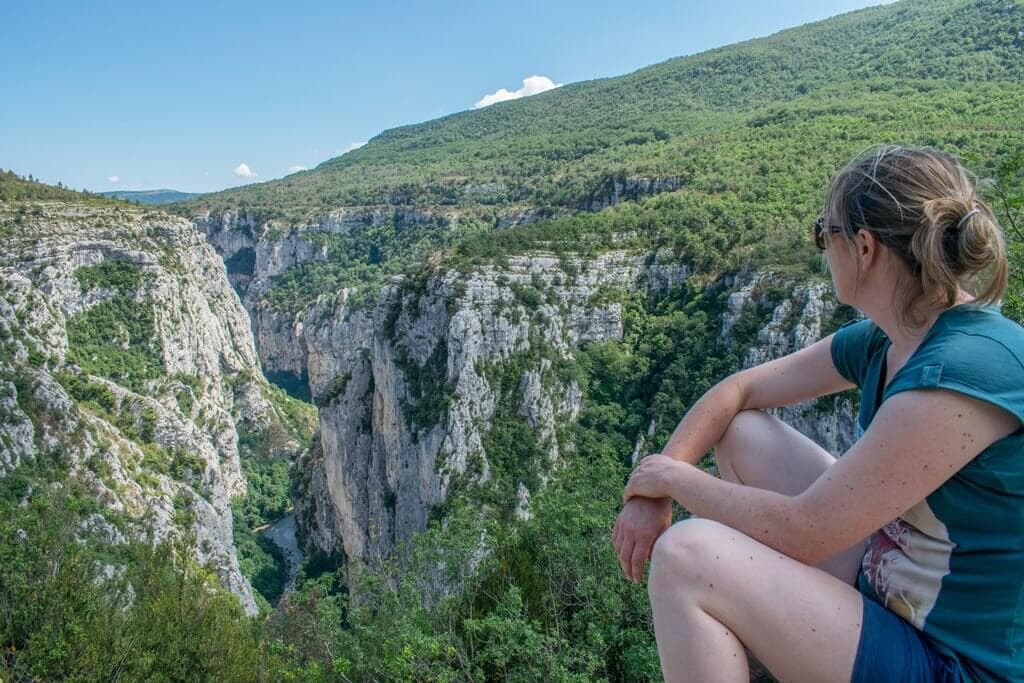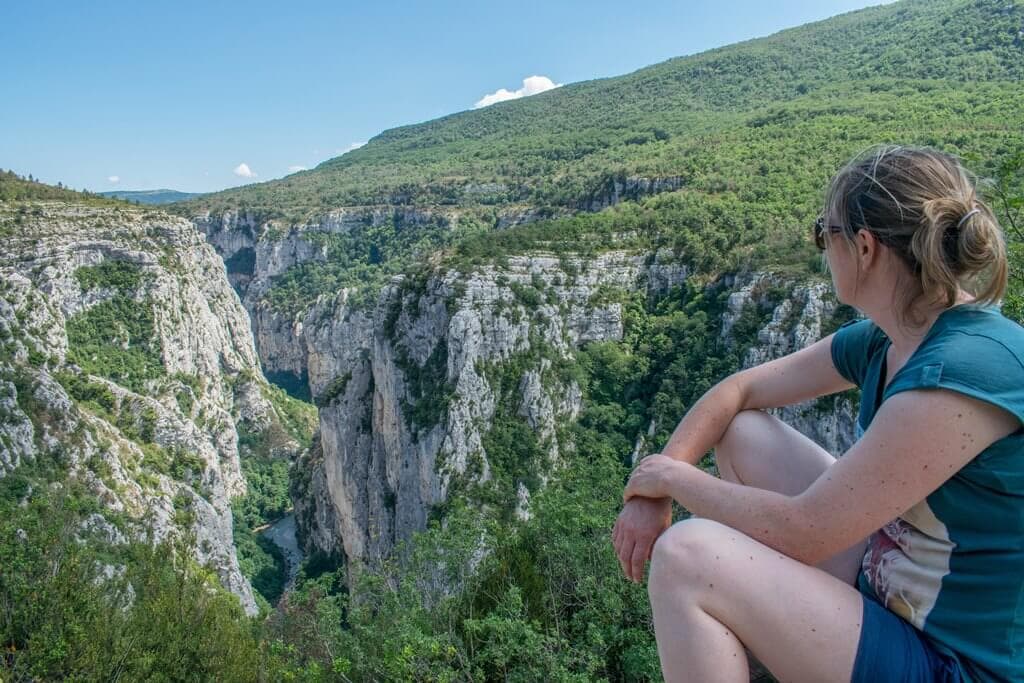 Once we arrived at our hotel, we freshened up and walked to the nearest bar for a well-earned pint.
So many locals were getting pizza from a small stall, so we decided to give it a go. It was one of the best pizzas I have ever had. Emma and I shared a large one at first, but it was so good we went back for seconds. We were so full that we regretted it a bit, but it was so delicious we couldn't help ourselves.
Day 4



After breakfast, we started our last climb of the trip to our final stop, Moustiers Sainte Marie. The weather was perfect for walking, warm air with a light cool breeze.
At the top, there was even more picturesque scenery. We walked through the dense forest, then along the edge of the top of the mountains until we got to an incredible viewpoint. We looked down towards the end of the Verdon Gorge, where the Verdon River leads to the irregularly shaped Le Verdon Lake.
The water was back to a unique emerald green colour. We decided to have an early lunch and appreciate the view.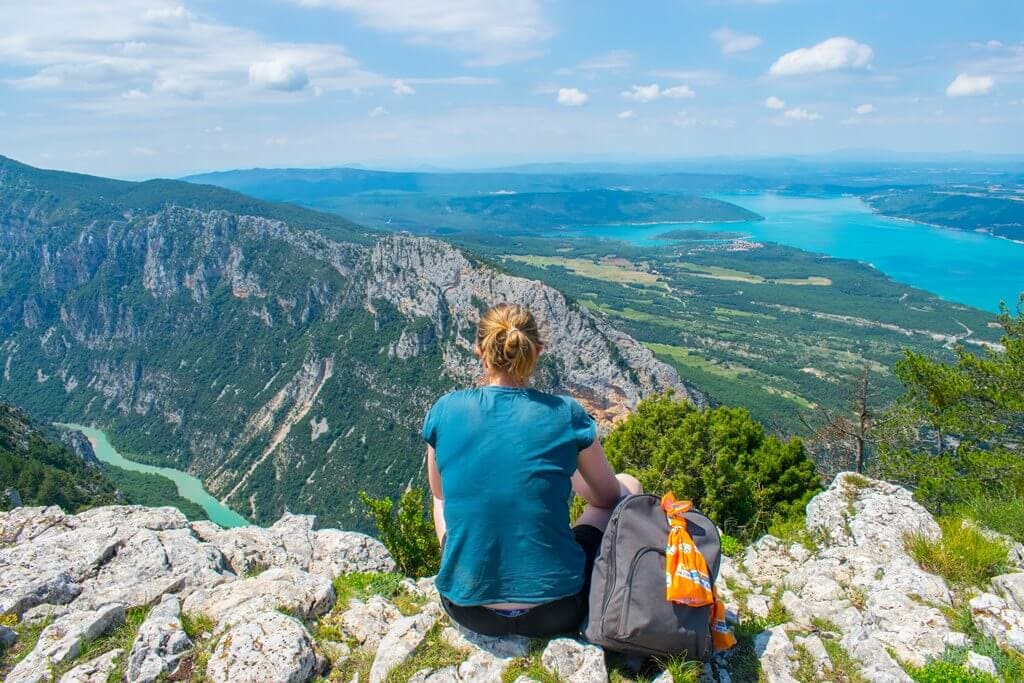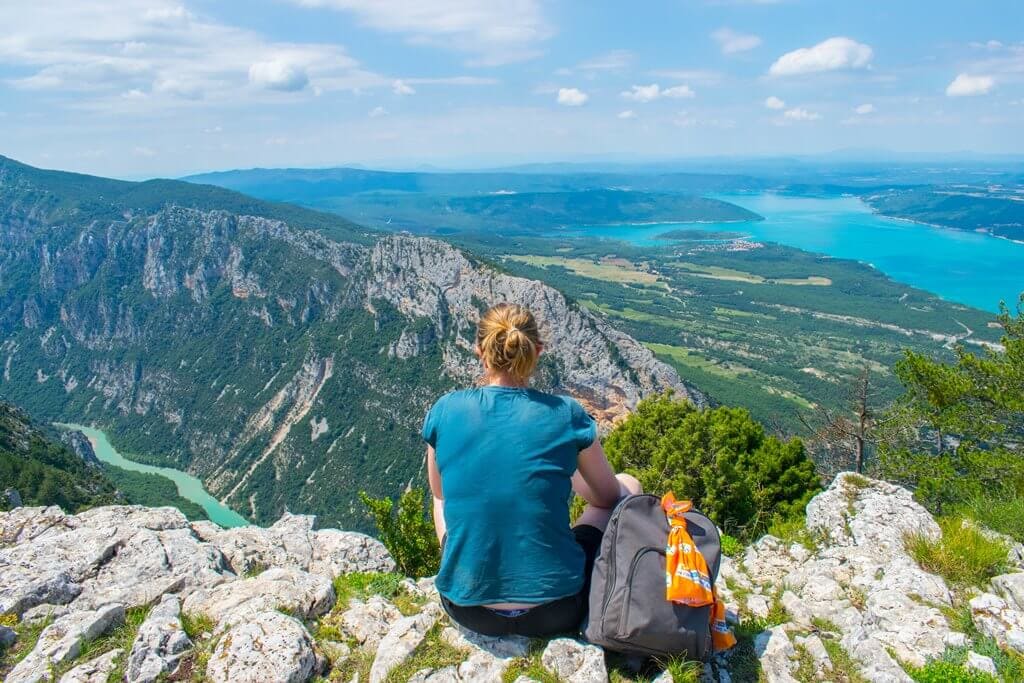 After an hour of relaxing, we walked the final stretch down the hills through dense forest. It was quite challenging going down as it was a bit steep and rocky.
When we reached our final destination at Verdon Gorge, we decided to go to the hotel first to have a dip in the pool, freshen up, and relax. Feeling refreshed, we made our way to yet another compelling town centre, Moustiers Sainte Marie. When we looked up at the mountains, there was a gold star hanging between the cliffs. Directly underneath the star is the "Notre Dame de Beauvoir".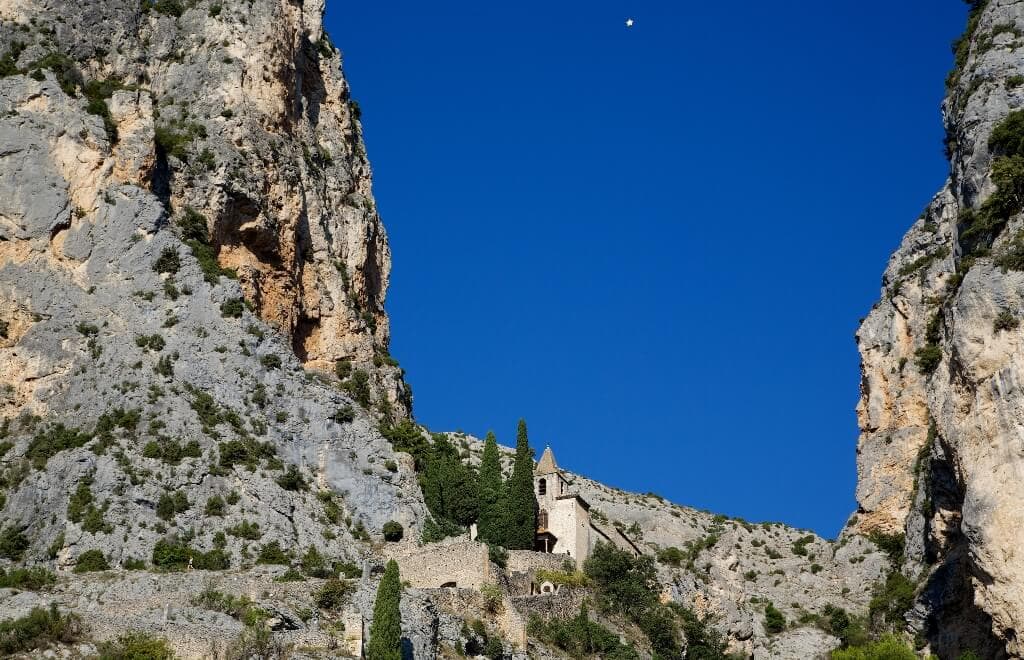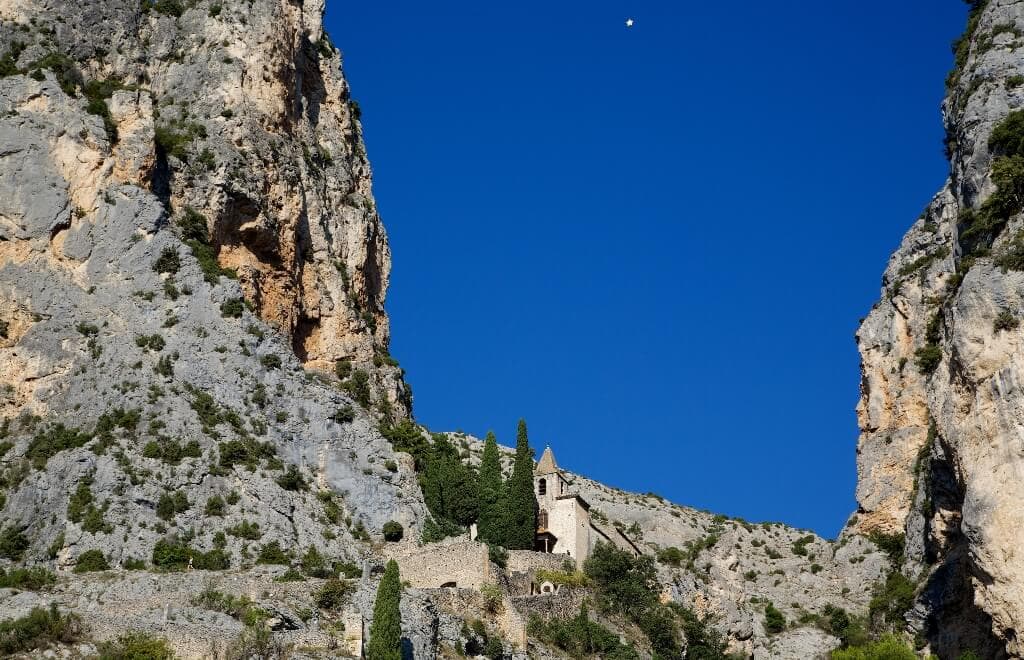 Walking holidays in France are absolutely stunning and we would highly recommend them.
Top Tips for Verdon Gorge
Signage
The trail is very well marked and we never got lost – which we have been known to do in the past! The signage is excellent and if we were in doubt, we checked our maps and a GPS which was supplied by One Foot Abroad.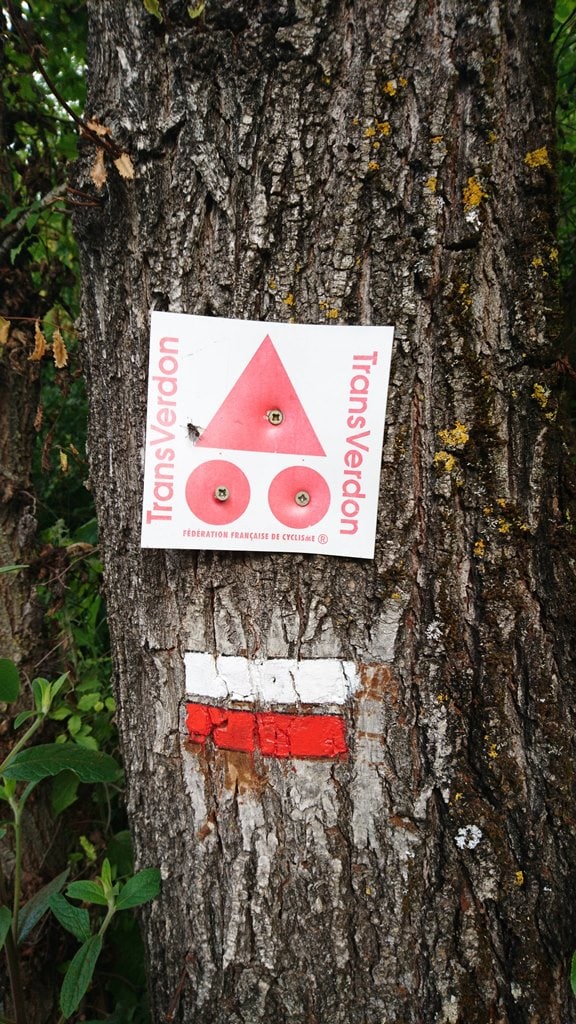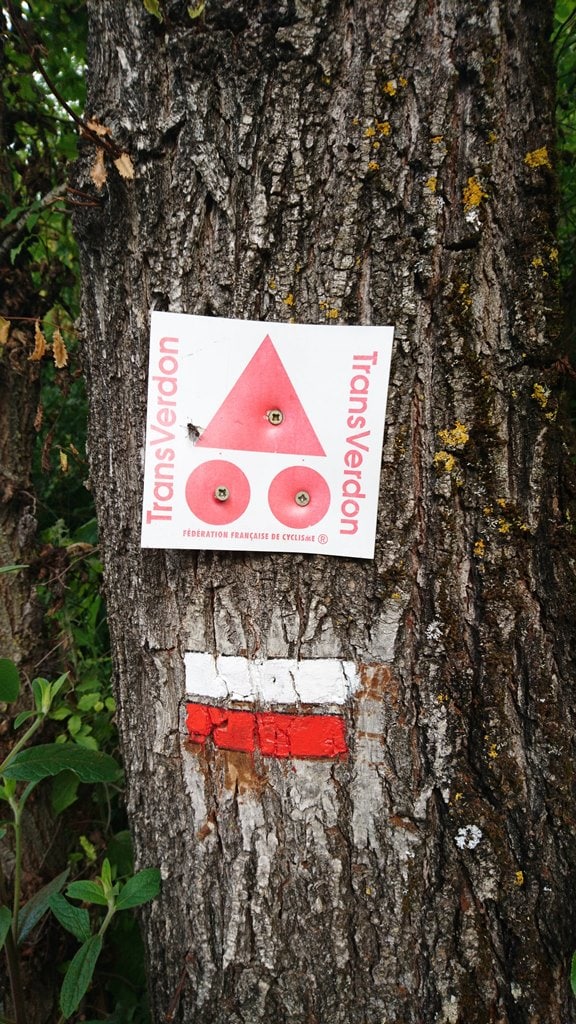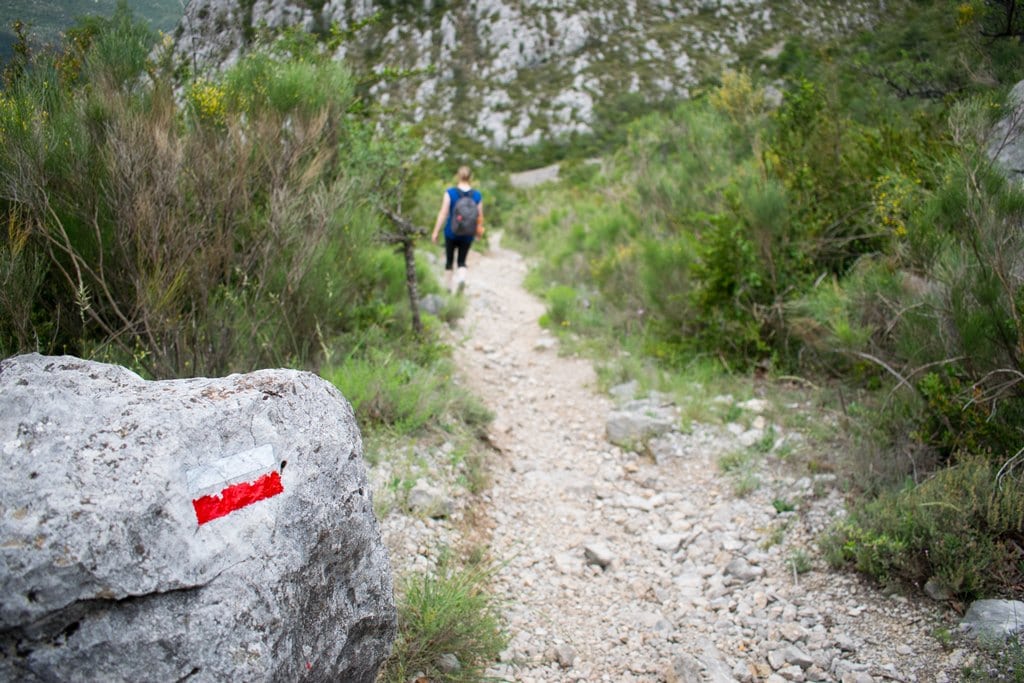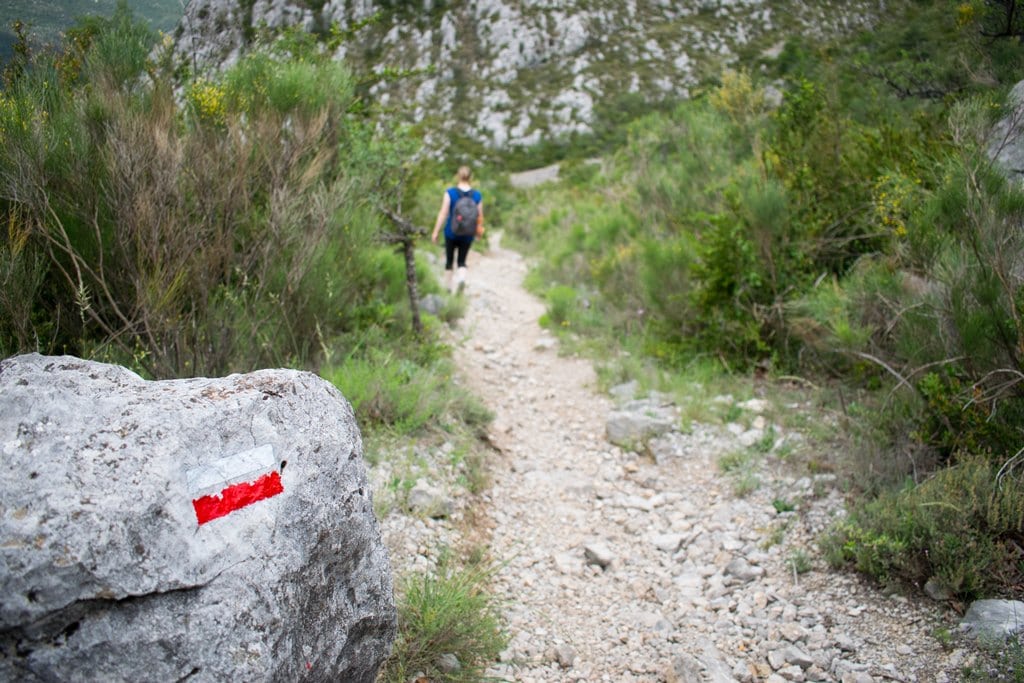 Travel to France
We flew into Nice. If you can I would recommend in flying into Nice early to catch the last bus to Castellane leaving at 2.30pm. Otherwise, you can rent a car and drive to Castellane.
Training for your Walk at Verdon Gorge
I would highly recommend walking sticks and some training before starting this walking holiday. Emma and I are fit, but we did not do much hill-walking training. We found some parts quite challenging. Put in the work and do some training beforehand.
This walk through France is one of the most rewarding trips I have ever done. We really enjoyed getting off the beaten track.
Have a look at One Foot Abroad's other French walking holidays, or read more stories from our travellers.
We are sorry that this post was not useful for you!
Let us improve this post!
Tell us how we can improve this post?
Travel marketing executive, originally from Tipperary (as the song goes, it's a long way to Tipperary). Enjoys photography and hiking around the world, visited 5 of the 7 continents. Plans to visit Antarctica very soon.
Originally published on 6th May 2019
Don't forget to share this post!