My sister Emma and I went on a walking holiday to the Dolomites Mountains in Italy last year. We had itchy feet to go to another mountain range by foot, so we decided to do something different – we decided to go walking through Romania – more specifically, to Transylvania Carpathians Traverse in Romania.
The walk starts in Sinaia and finishes up in Magura. We were very happy that the route runs through the protected and unspoilt landscapes of the Bucegi National Park and Piatra Craiului National Park.

Daily Life While Walking Through Romania
Early each morning, the air was so cool and fresh- it certainly blew off the cobwebs for a fresh start to the day. We usually started out the day climbing through the thick forest, with the sun beaming through the trees and sounds of woodpeckers above us, birds calling and singing, but also moments of calm quietness.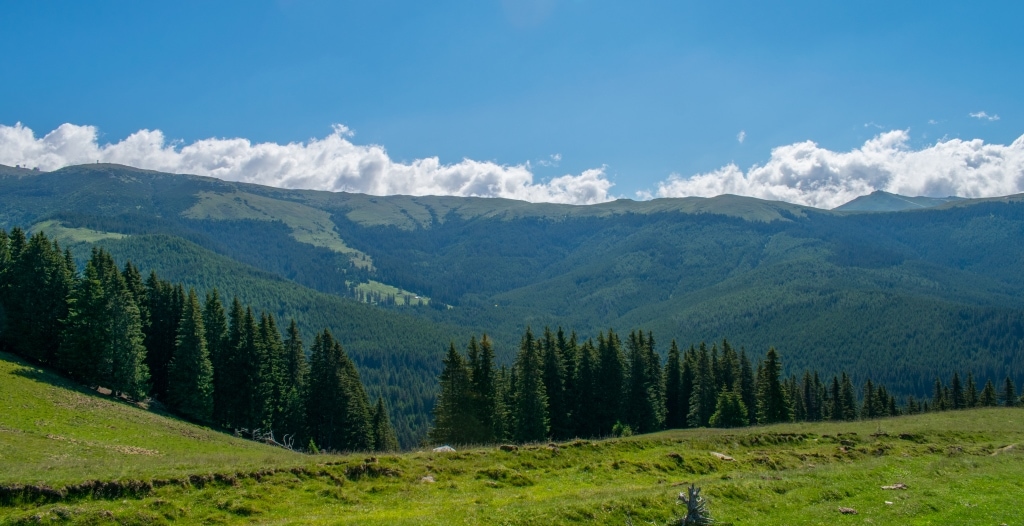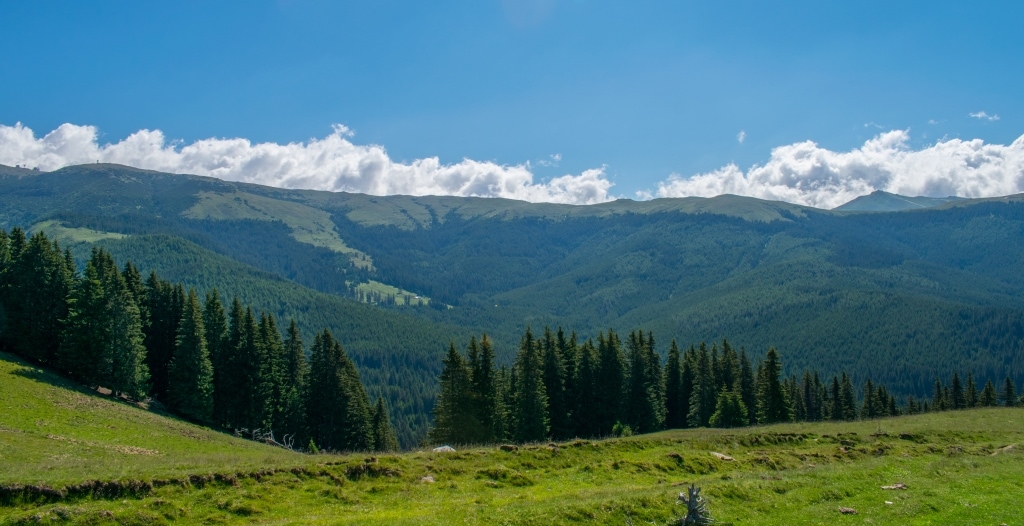 Growing up on a farm, we were naturally curious on what types of animals walked through these dense forests. We looked for any signs of holes dug by animals. We didn't see any evidence of the brown bears – but we did see wild boar foot prints and small animal's prints. There are brown bears, Transylvanian wolves, and lynx. We were told to talk to each other as you walk through the thick forest to give the animals a head start to run away, as they tend to avoid walkers. I would recommend bringing a portable radio or something along those lines for while you are walking up the hills through the forest. This helps you to concentrate on your breathing more.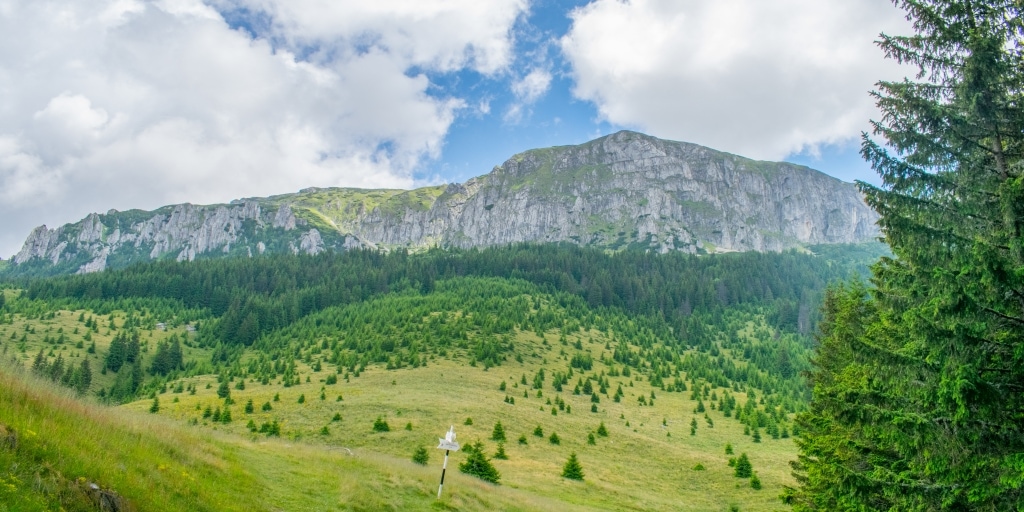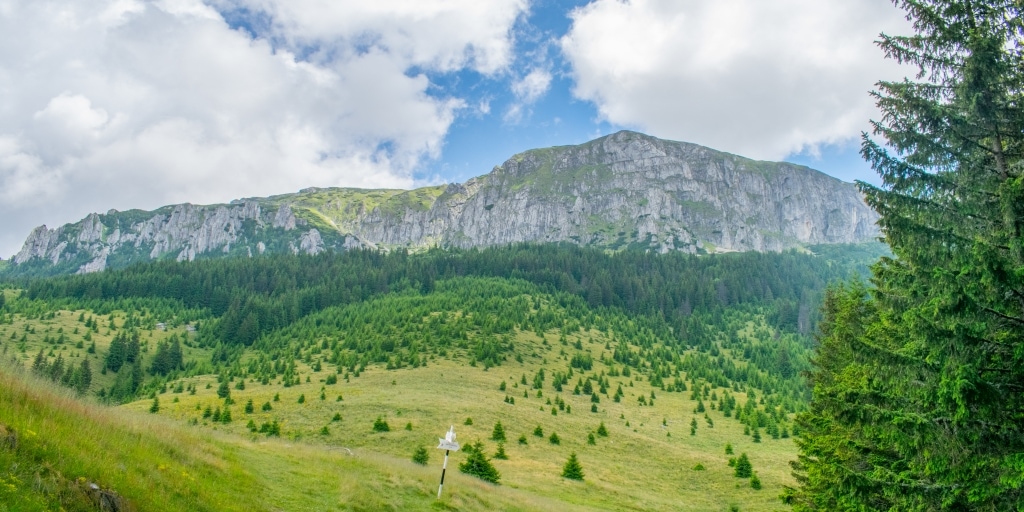 As we passed the dense forest to near the top, the scenery was to die for. You can see in the distance the green and unspoilt landscape with tiny specks that were flocks of sheep and herds of cattle. I was surprised at how green it is. Romania is very hot in the plain, but the Transylvania Mountains are covered in green – old and new forests, green grasses with a cooler temperature in the high 20s, and higher peaks of the limestone rocky ridges. As we walk along the path, the grass is covered in beautifully scented and colourful wild flowers with butterflies, ladybirds, etc. As a photography enthusiast, this is my dream. I love challenging myself by taking pictures of the floating butterflies, insects on the flowers, and picturesque landscapes.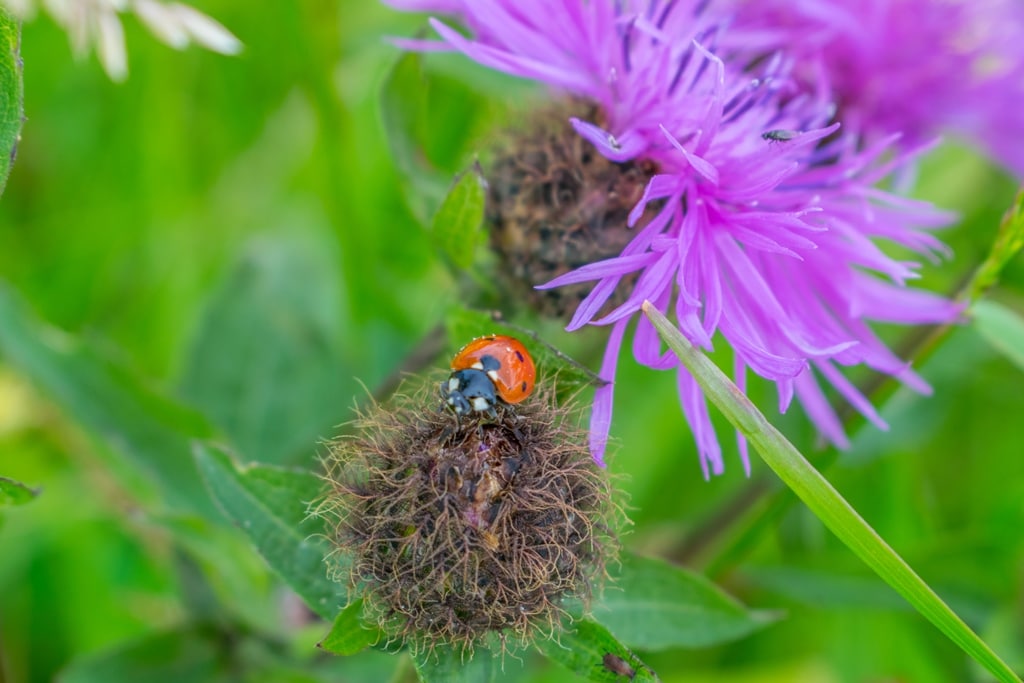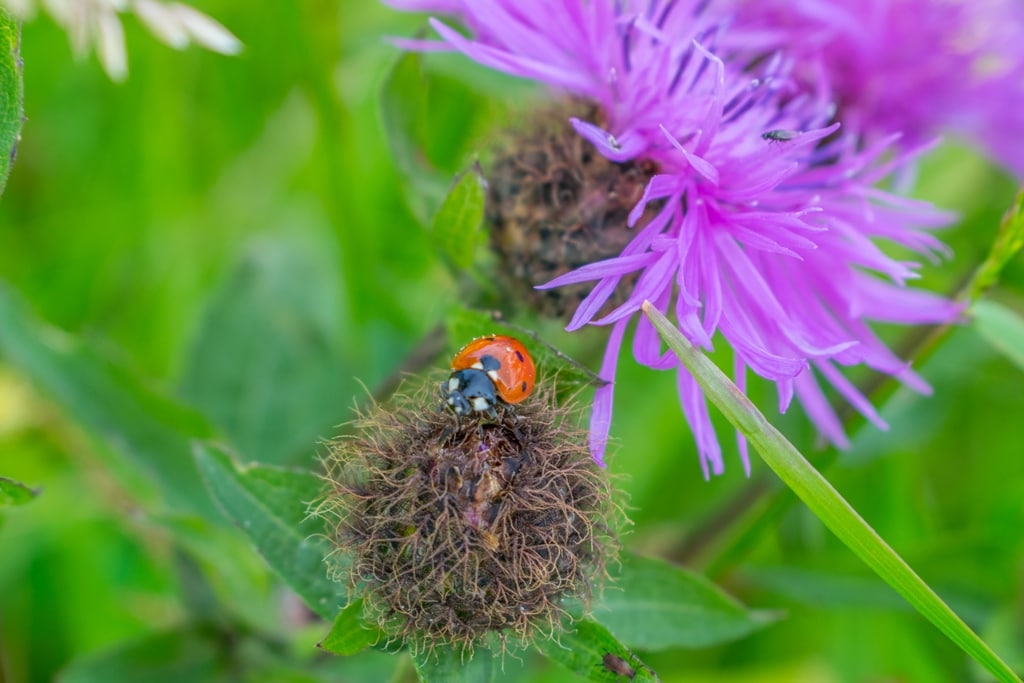 Signage
The signage is usually well marked (depending on which route you decided to take– there is a choice of two some days). There may be odd places where it should be marked and isn't. In cases like this you might need to retrace your steps until you get the right route. We made mistakes a couple of times, but we always found our way by simply checking our location on our phones using google maps and comparing with map that it is supplied.
Food
Each day, a picnic was made up for us. Depending on the accommodation, we had enough food to keep us going for the day. It was amazing enjoying the picnics paired with the fantastic views while taking our time and snapping pictures while talking about the challenges of the day. Obviously, it is recommend to bring water with you. Some days there is a water spring available, which is safe, clean, and fresh to drink as it came straight from the mountains.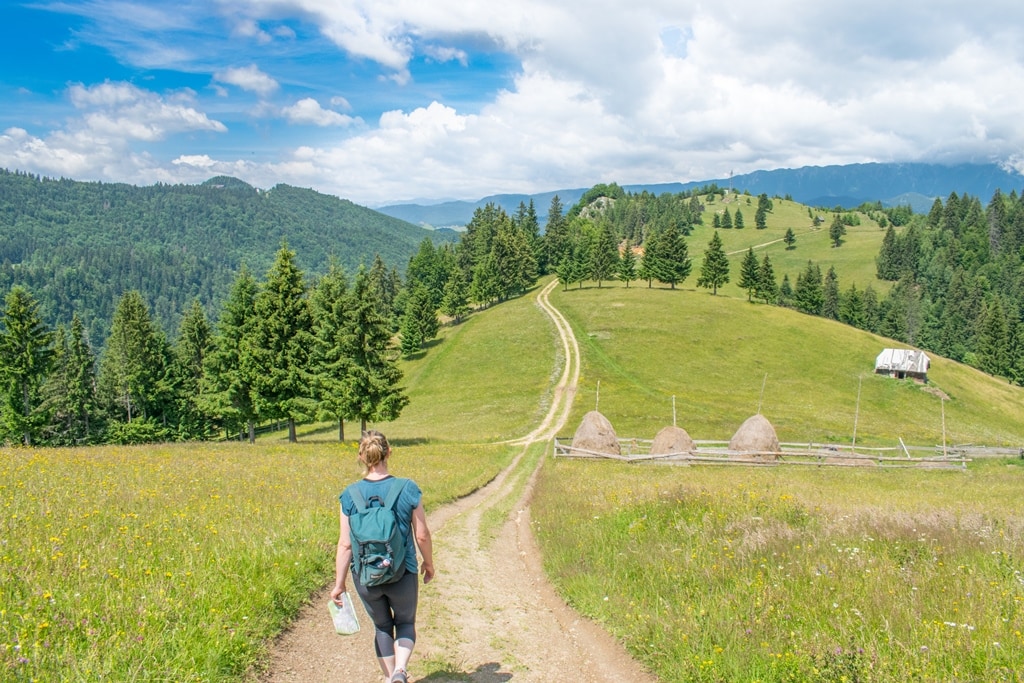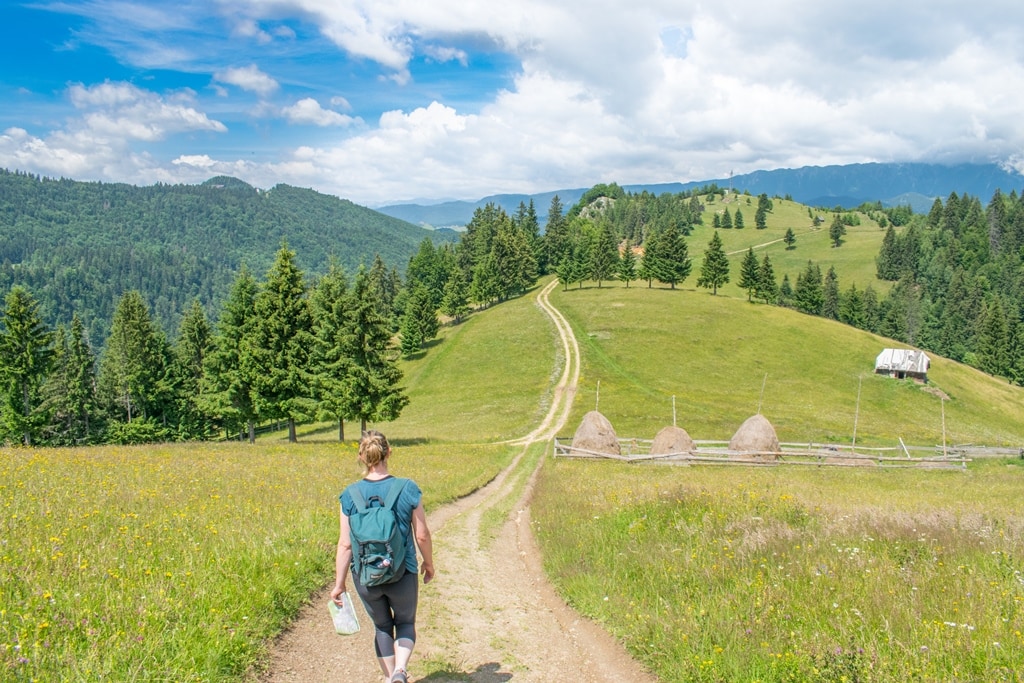 We met some farmers and they were keen to talk to us. They were so delighted to see tourists. They didn't know much English, but were very friendly and willing to help however they could. We had seen a couple flocks of sheep.
It is highly recommended to get the Sheppard's attention before approaching the sheep; this way the Sheppard can signal the dogs to ignore you. You will need to walk around the flock, not through as you don't want to disturb or move the sheep. There are usually about 5 dogs which protect the sheep from its predators – such as bears and wolves.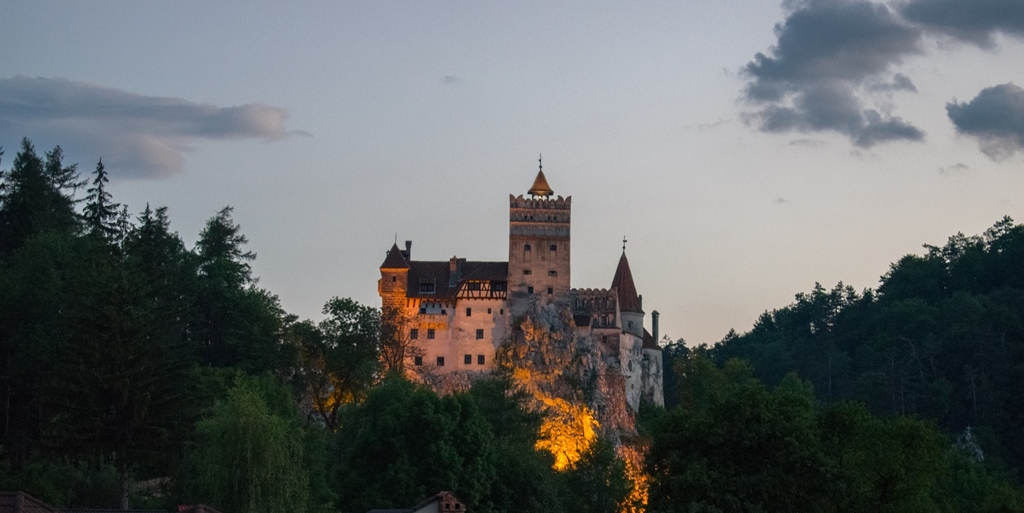 We were usually back at the accommodation at 3 p.m., giving us time to relax and freshen up after the walk. We would read our books or just doze off. One day we changed it up when we were in the medieval town, Bran. We decided to go and see the elegant gothic Bran Castle, which is also famously known as the Dracula Castle. The castle is beautiful. It is mainly a museum collection of art and furniture collected by Queen Marie. There is a small section about Dracula. At the foot of the hill of the castle, there are small wooden huts of souvenirs and more small museums.
Accommodations
We stayed in different accommodations (hotels, chalets and guesthouses) most nights. In most hotels and guesthouses, dinner is included. Hotels give you a menu with a budget. The food is very nice; I especially enjoyed fish with the barbeque vegetables and mashed potatoes. In guesthouses and chalets, they will choose the menu for you.
The chalet in Magura used home grown food to make a traditional Romanian dinner for us. They welcome you personally to their home and they make the homemade food. We grew up on the farm, so knowing where the food comes from and its freshness is very important to me. We had fantastic views out the window while eating dinner.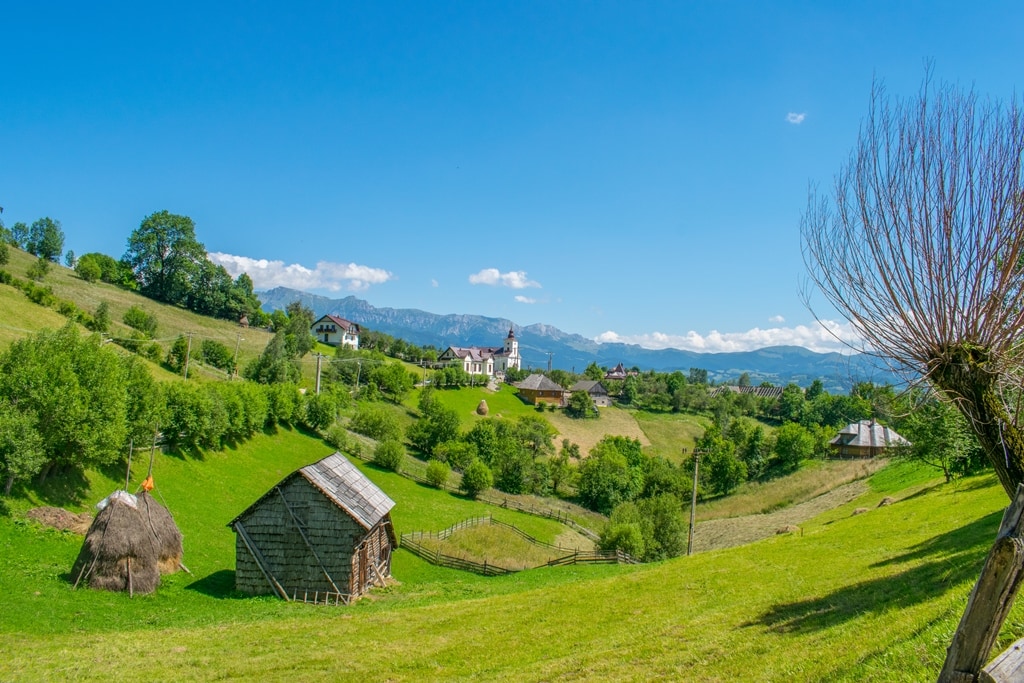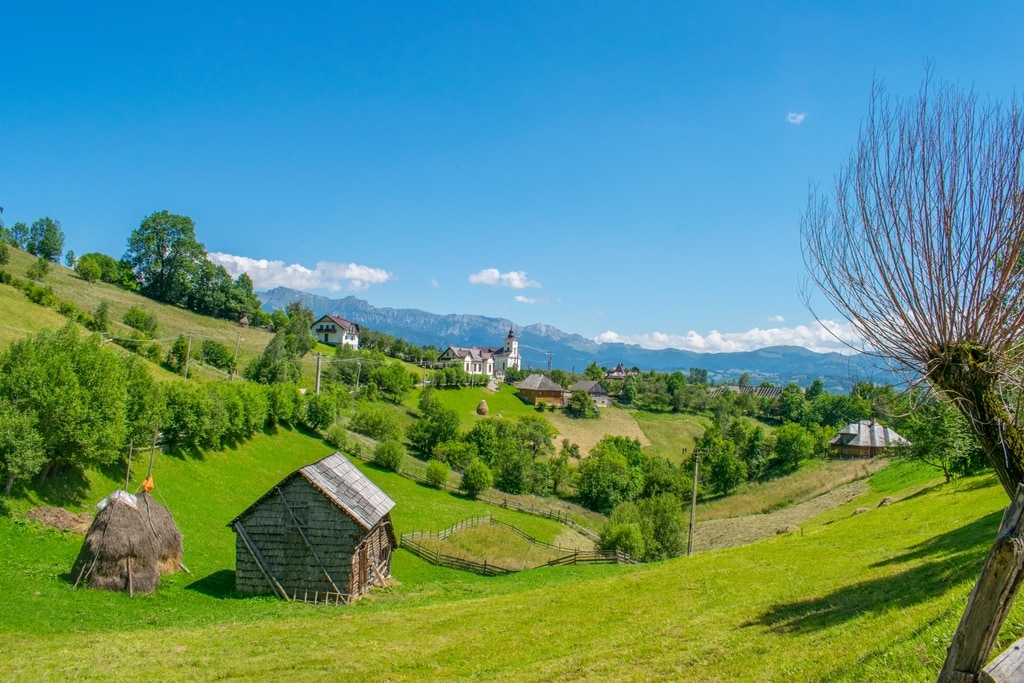 Each breakfast is either served to you or served buffet-style. They provide you with a very generous amount of food to keep you going for the day. The most popular cheese we have every morning is sheep cheese. It is very strong in flavour but I highly recommend it.
Travel/ Training
We flew with Ryanair from Dublin to Bucharest. The flights are in the late evening, so when we flew in, there were no trains running. We had to have a private transfer to Sinaia. Upon arrival, the transfer was waiting for us. This was perfect after traveling because there was no hassle and brought directly to our first hotel.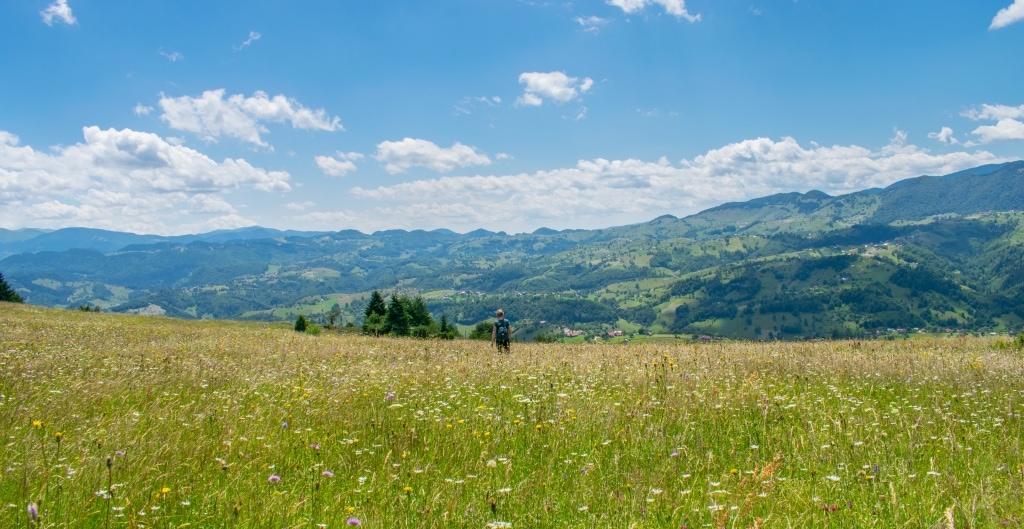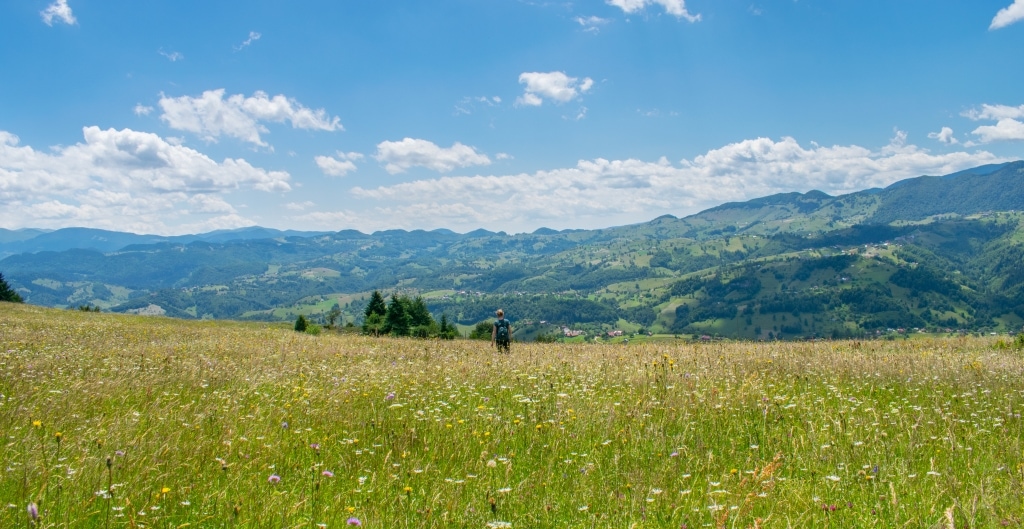 I have to say, the first day I was a little nervous because I was silly enough to not make time to train in hill walking with my hectic life in Dublin. Surprisingly I did it, we did it. It was challenging to complete, but definitely doable. As I mentioned earlier, it was rewarding when we got to the top, but I recommend doing some training.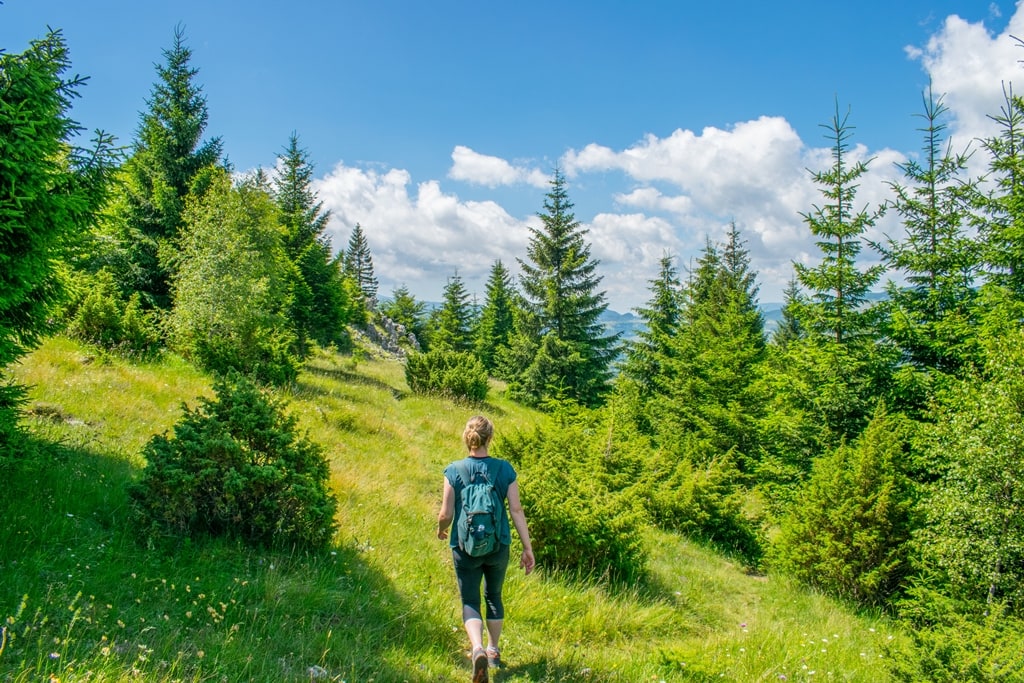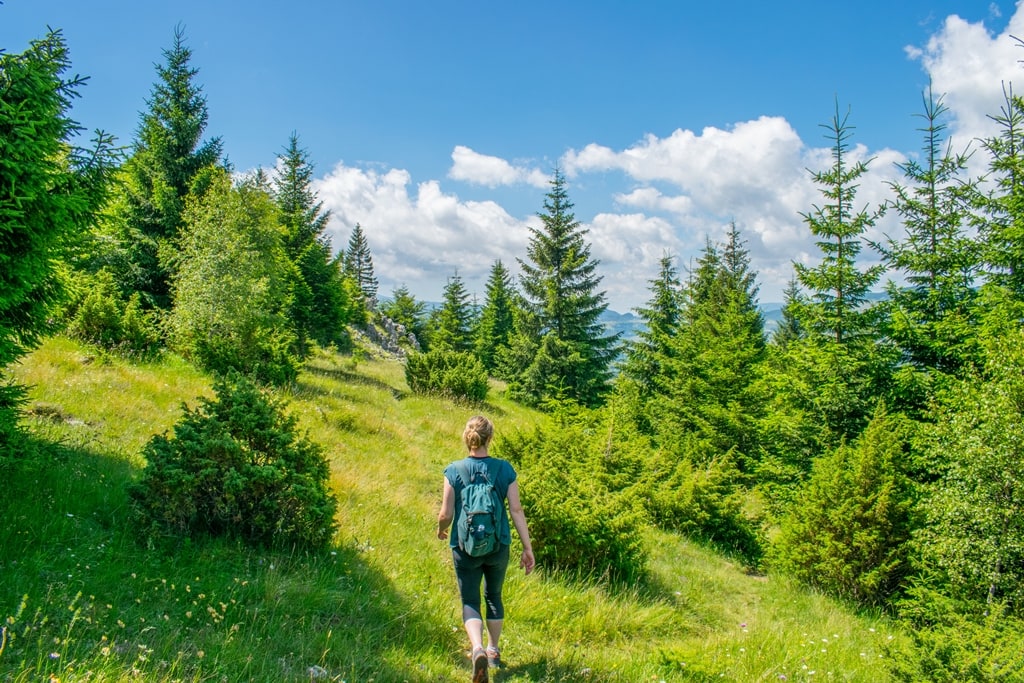 On the final day we also visited Bucharest before we flew out. There were a lot of different choices of restaurants and souvenir shops. We simply relaxed at the restaurant all day under the air conditioner because it was a mid 40C mid-July day.
Discover the world by walking in 2023!
Escape from your normal life and take on a new adventure.

Reconnect with yourself and explore the wonders of the world!
Flexible itineraries Luggage transfers Specially selected hotels
Enquire now!
We are sorry that this post was not useful for you!
Let us improve this post!
Tell us how we can improve this post?
Travel marketing executive, originally from Tipperary (as the song goes, it's a long way to Tipperary). Enjoys photography and hiking around the world, visited 5 of the 7 continents. Plans to visit Antarctica very soon.