La Gomera is one of the smaller Canary Islands but beautifully mysterious. Visitors often describe the island as magical and a truly hidden gem of the Canaries. From palm-filled valleys, deep ravines, black sand beaches with crystal-clear waters to magical forests, La Gomera is like a hidden treasure island.
The island is of volcanic origin and relatively mountainous with steep slopes and rises with roughly 1,487 metres (4,879 ft) at the island's highest peak – the Alto de Garajonay. The ecology of La Gomera is quite fascinating as the upper slopes by the so-called laurel rain forest.
The rain forest surrounds in clouds and mist the region. This beautiful combination allows the island to be covered in a gorgeous lush and diverse vegetation. This area is of Spain's Garajonay National Park, which was declared a UNESCO World Heritage Site in 1986.
Solely the fascinating natural characteristics of the island invite you to explore more. Therefore, we put together some highlights that will make you want to visit the island of La Gomera sooner or later.

650 Kilometres of Walking Trails
La Gomera is the ideal walking holiday location. Although the island is relatively small, it has a large network of over 600 kilometres of hiking trails. These take you through the most breathtaking landscapes on the Canary island.
A laurel forest like the Garajonay National Park is world wide unique on La Gomera. Only here did the characteristic mixture of different tree species, mosses, lichens and ferns survive the last Ice Age, before it covered large parts of Europe and North Africa.
There are numerous animal species exclusively on La Gomera, including the giant lizard Lagarto Gigante de la Gomera, which was thought to be extinct. A paradise for biologists, but also for nature lovers, photographers and hikers. The latter need not be too ambitious, because the national park can be easily explored on well-developed paths.
El Silbo Gomero
Guanches are the name of the island's indigenous people, who can talk to each other in their own way. El Silbo is the name of the whistling language that people have been using for centuries to communicate across deep gorges and long distances.
This form of language has often proven to be extremely helpful in the past because other people did not understand it. In the 15th century, the Guanches managed to protect themselves from both Spanish conquerors and pirate attacks. In the Spanish Civil War, the men who ruled Silbo, delivered communications on the front lines.
Children still learn Silbo in school today. It is made up of certain pitches, tone lengths, volumes as well as two vowels and four consonants – with which the Guanches can describe everything and that over distances of up to ten kilometres. That is why the whistling language is a UNESCO world cultural asset worthy of protection.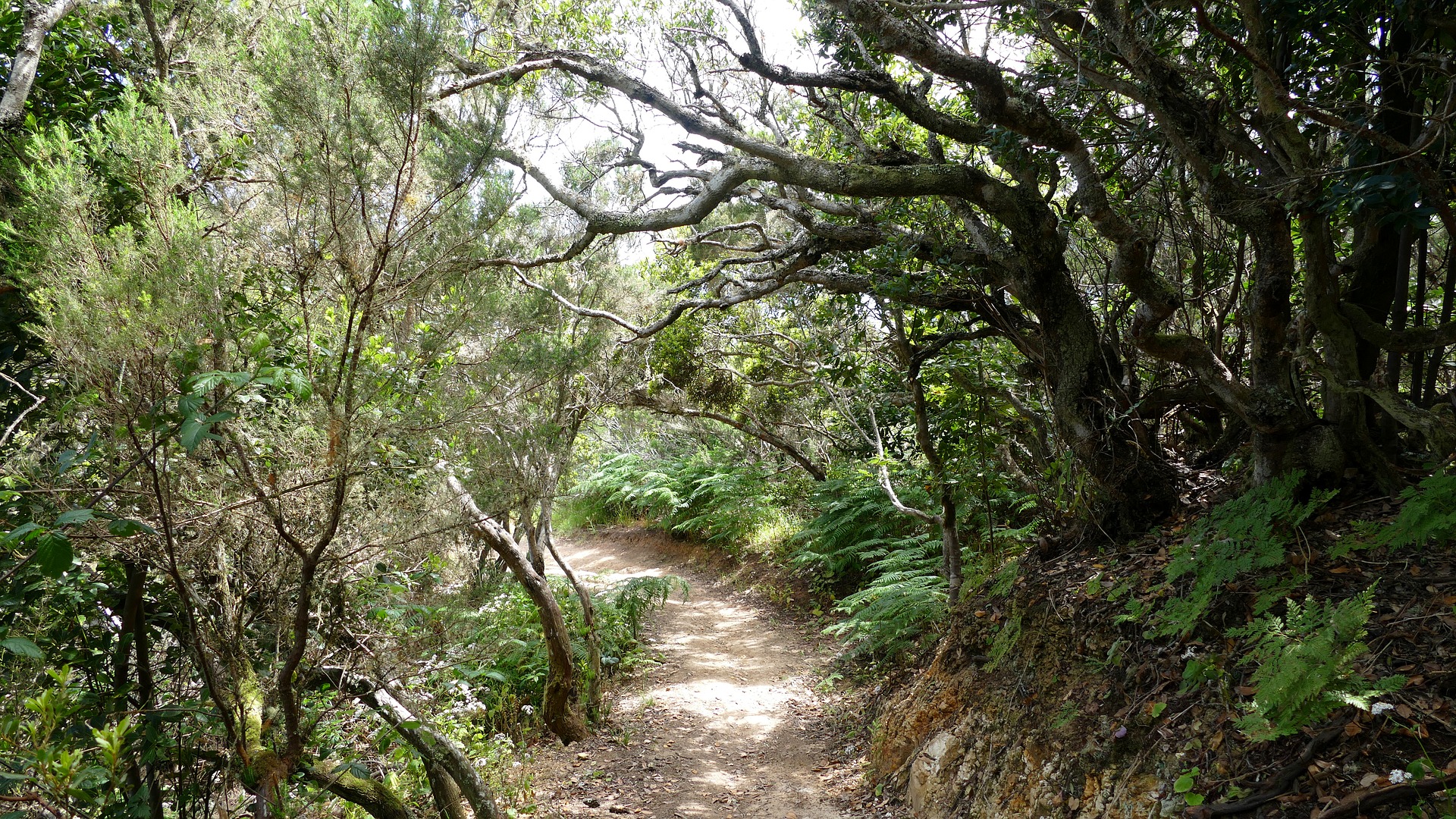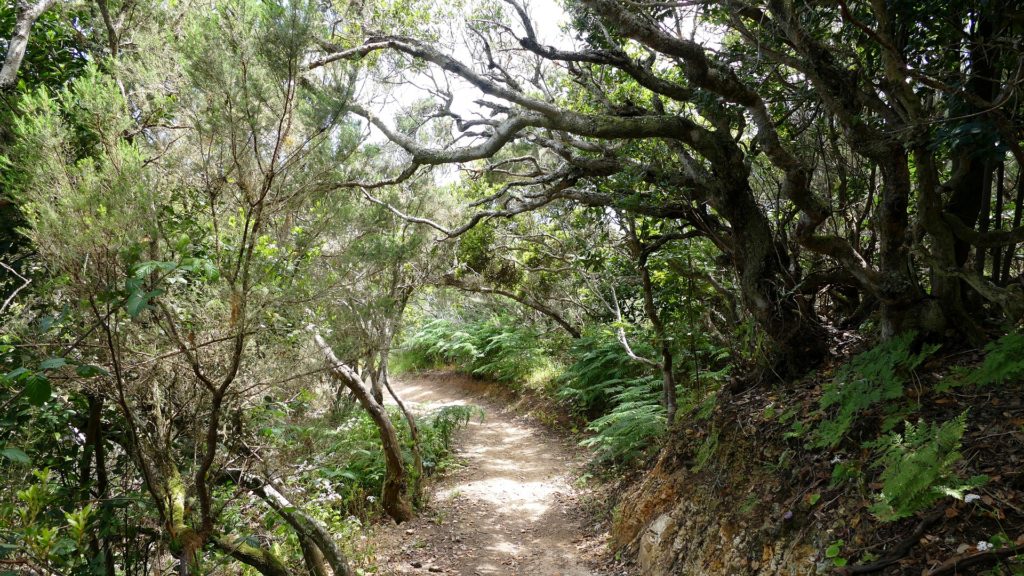 Garajonay National Park of The Island of La Gomera
La Gomera has a fascinating ecosystem. The unique Garajonay National Park alone is a sizable green area with prehistoric vegetation.
Fog wafts through the deep gorges and gets caught in gnarled, old trees, dew drops fall on the leaves and silence surrounds you – even if it feels like that, but gnomes or fairies will not meet you on La Gomera. But even without fantasy characters, the Garajonay National Park is absolutely magical and unique in the world.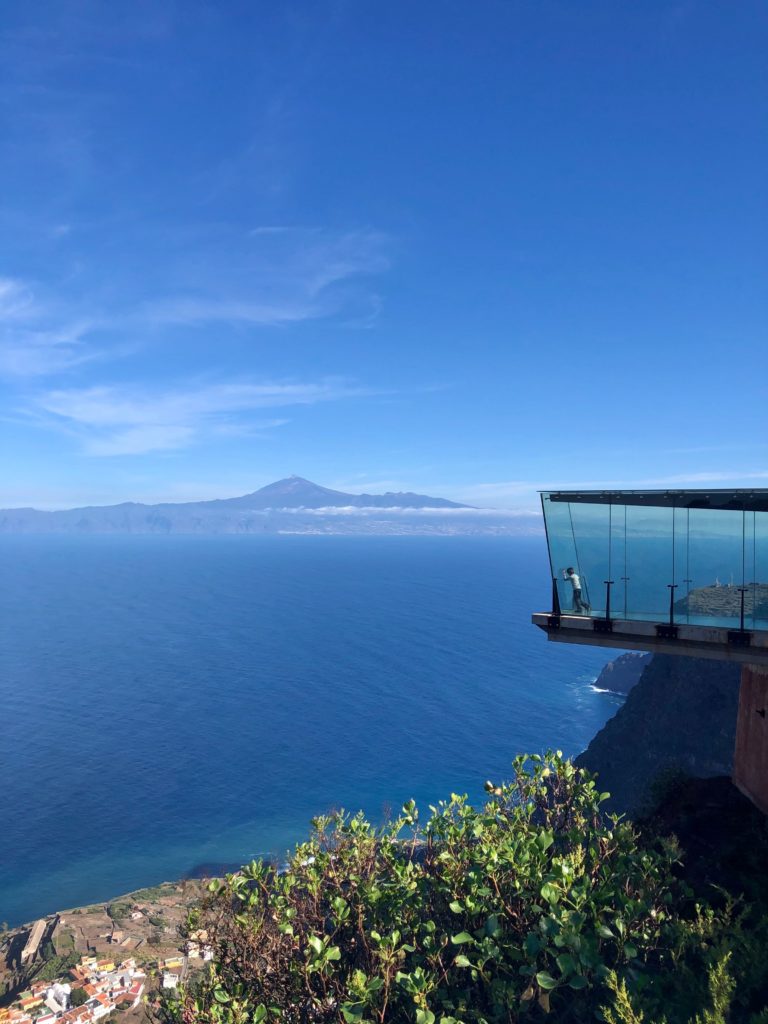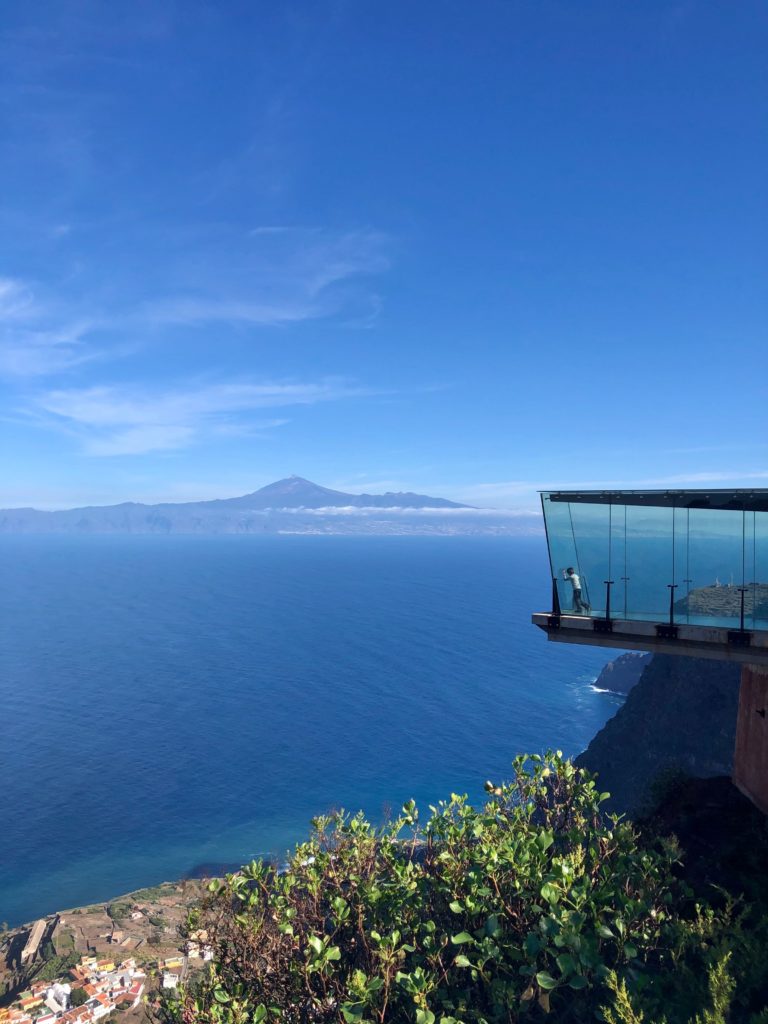 Agulo
La Gomera's small town of Agulo lies in the north of the island about 30 mins drive from the capital. Agulo has become known as the bon-bon of La Gomera island. The landscape shows its beauty by fertile terraced fields, steep cliffs and a wonderful view of the sea and the imposing Teide on the neighboring island of Tenerife.
Climate
22 degrees and pleasant spring weather – the weather report on La Gomera sounds like this every day. Although the island is at the same latitude as the Sahara, the Canary Current cools La Gomera down to very comfortable temperatures.
So, it's no wonder that La Gomera is particularly popular with hikers and adventurers who want to experience their vacation actively. The conditions are ideal to let the fresh air waft your nose all day and all night.
La Gomera – The Energy Awaiting You
If we haven't convinced you to visit La Gomera island yet, check out the video below – you won't be disappointed!
Finally, take a look at our other Canary Islands products such as Tenerife and Gran Canaria. Each island has a distinct flavour to it and they are fabulous walking holiday destinations.
Contact us today to plan your next active holiday!
Discover the world by walking in 2022!
Escape from your normal life and take on a new adventure.

Reconnect with yourself and explore the wonders of the world!
Flexible itineraries Luggage transfers Specially selected hotels
Enquire now!
We are sorry that this post was not useful for you!
Let us improve this post!
Tell us how we can improve this post?
Originally published on 18th August 2020
Don't forget to share this post!